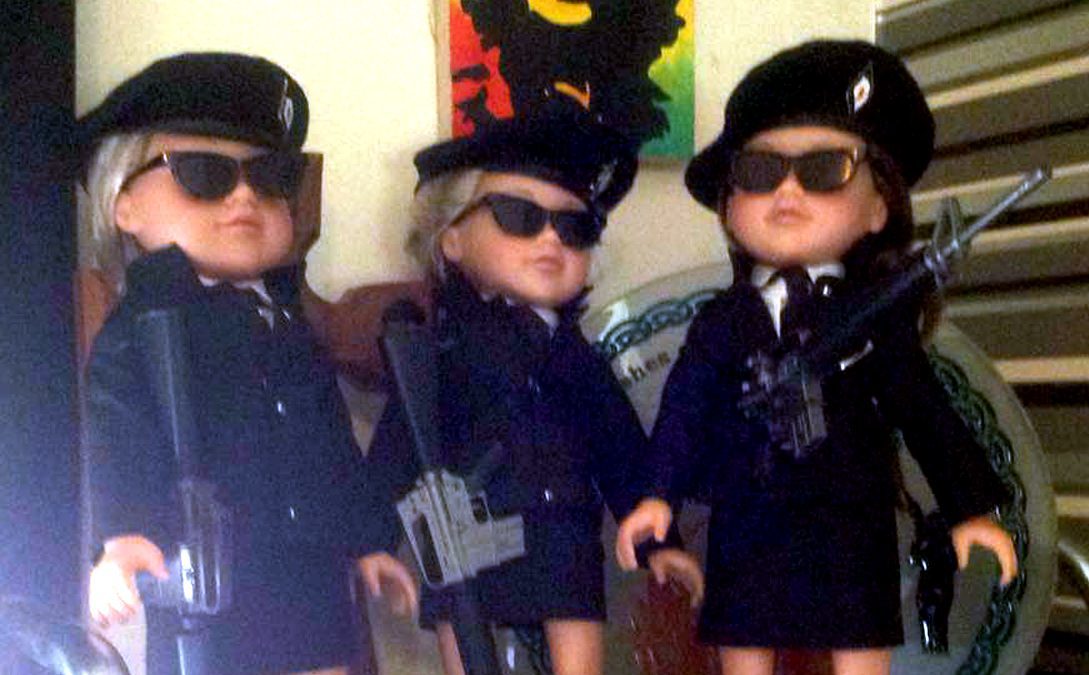 A MUM has sparked outrage – by selling toy IRA dolls armed with mini-assault rifles.
Mariea Hughes, 46, charges £100 each for the terror-inspired playthings.
The Cumbernauld mum sells the "tasteless figurines" from the home she shares with her husband and son.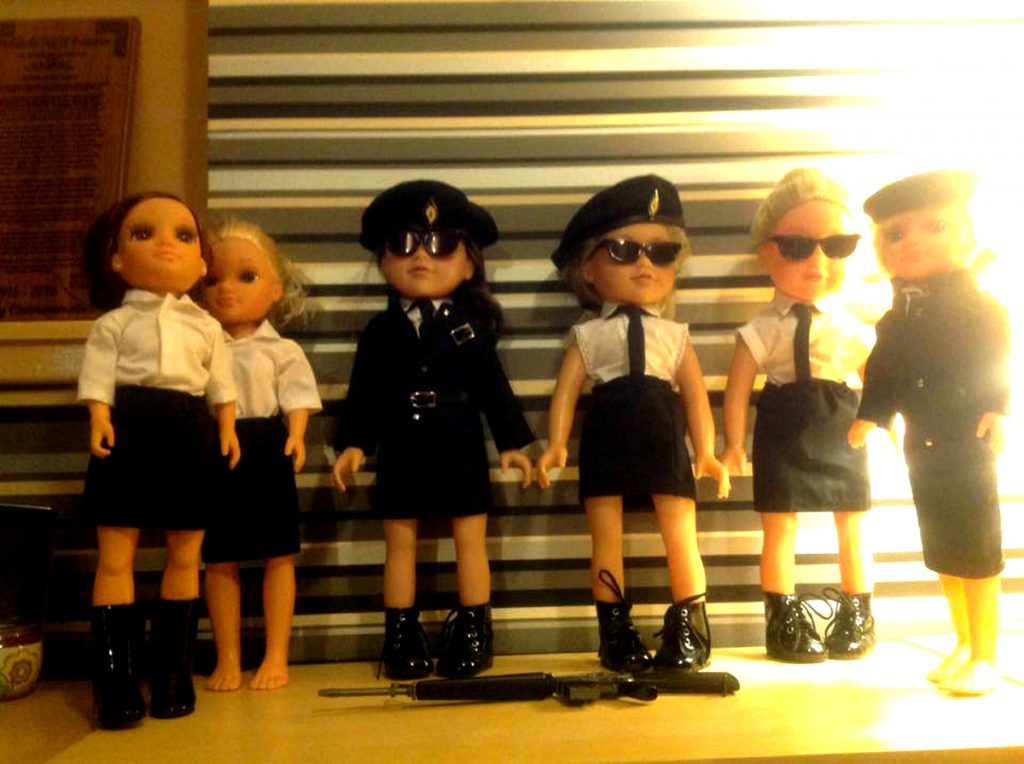 The dolls are dressed in black plastic macs, sunglasses, black ties and berets.
Their little outfits come complete with beret badges that commemorate the 1916 Easter Rising in Dublin, synonymous with IRA fighters and their supporters when they attended funerals and marches at the height of The Troubles.
They have been ordered by a number of politicians in the Republic of Ireland, according to Mariea.
She last night defended what she's doing, saying the dolls are light-hearted and that she has "no regrets" about selling them.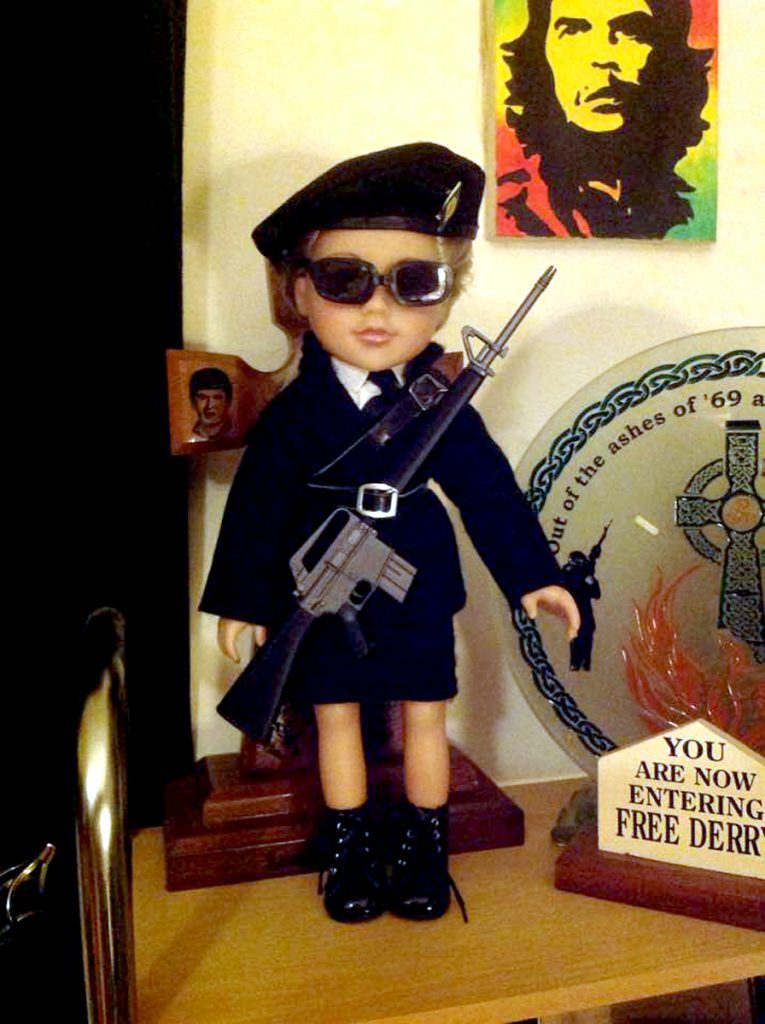 However, there was anger from groups who represent families of those killed and maimed by the IRA.
The Tim Parry Johnathan Ball Foundation For Peace – a charity set up after the 1993 IRA bombing in Warrington, Cheshire – said the doll would upset victims of The Troubles.
Its chief executive Nick Taylor said: "Symbolism plays an important part in the politics of Northern Ireland and has been a source of debate and conflict whether that be to do with flags, parades, language or even colours.
"If we are to build a lasting peace, then we need to be sensitive to those affected by the past, and anyone producing a doll that associates with violence and holds a gun is bound to cause controversy and upset amongst victims and survivors."
One mum, whose daughter stumbled across the dolls while searching for a Barbie, branded them as "tasteless".
Mariea's Facebook page says she started custom making the toys earlier this year.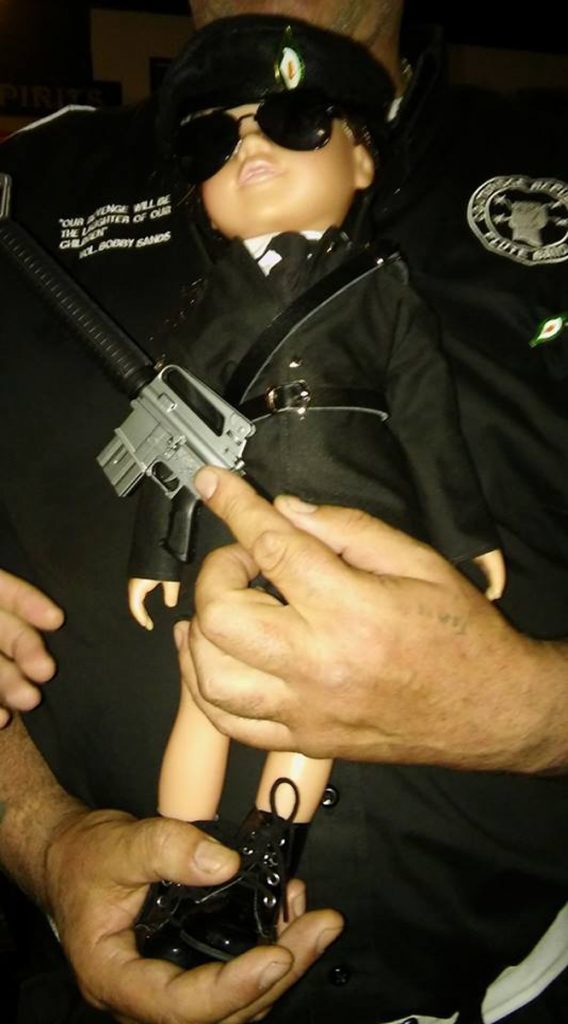 She claims the dolls aren't cheap at £100 each because materials are expensive – and the guns are hard to get.
She warned customers they would have to wait until May for a doll.
She posted: "Can take orders for more but will be May before they go into production as there are outstanding orders to be completed first."
Earlier this month, Mariea – who shared a picture of her meeting Sinn Fein's former deputy First Minister of Northern Ireland Martin McGuinness on the day he died – said she had so far made 10 dolls, all of them to order and even joked the venture could make her a "millionaire".
We approached Mariea at her home last week to ask her if she thought it was appropriate to sell the dolls.
She said: "I'm selling a limited number of them to my pals. I'm not mass producing them. I had to include the gun because not to do so would not be a fair reflection of the time.
"I'm not sorry about it."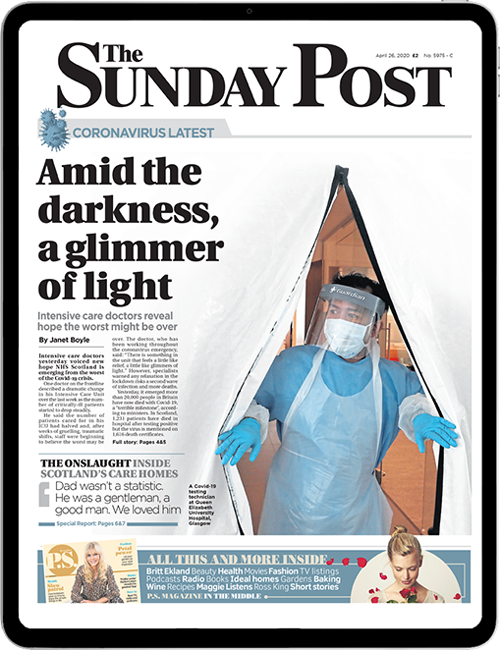 Enjoy the convenience of having The Sunday Post delivered as a digital ePaper straight to your smartphone, tablet or computer.
Subscribe for only £5.49 a month and enjoy all the benefits of the printed paper as a digital replica.
Subscribe