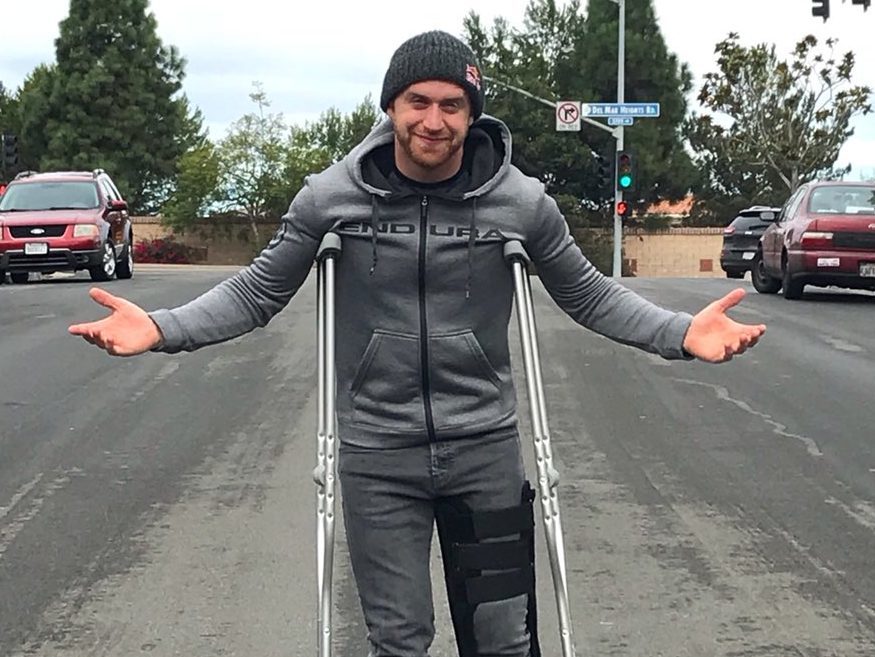 HE regularly performs the kind of cycling stunts that would leave the rest of us in hospital.
But it seems things can go wrong even for Danny MacAskill.
The daredevil from Dunvegan on Skye is now having to get around with the aid of crutches after breaking his knee falling off his bike.
"I took a wee tumble off the trials bike around a week ago and it turns out I have broken my kneecap," said Danny.
"Nothing complicated though so should be back in action soon enough. Big shout out to @pocsports knee pads. Without them it would have been a heck of a lot worse! Think it's time to start planning the next project."
MacAskill, 31, has had several injuries over the years – including broken collarbones and a serious back injury.