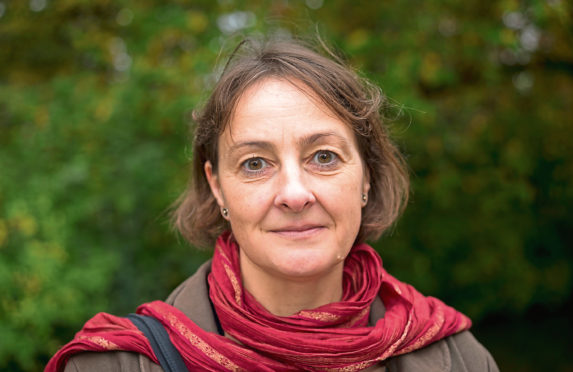 We crunch them, nibble them, dip them and dunk them…but we all love them. Biscuits are a British institution. But their invention dates back to ancient Mesopotamia.
Historian Lizzie Collingham tells Sally McDonald the Honest Truth about the birth of the biscuit
---
Why did you write this book?
When I was researching my previous books I kept coming across biscuits.
Biscuits were the fuel of trans-oceanic trade and Empire – sailors survived on weevil-infested ship's biscuits while the captains kept stocks of Naples biscuits in their cabins.
Biscuits were one of the first foodstuffs to be made industrially and tins of British-manufactured biscuits turned up all over the world. Indeed, tins of biscuits still sit on the shelves of Robert Scott's hut in the Antarctic.
Biscuits seemed to be everywhere and I decided to explore their history.
So what were Naples biscuits?
The first recipe came to Britain in 1558 in an Italian alchemy-cum-medical handbook called The Secrets Of The Reverende Maister Alexis Of Piemont. In among the plague remedies, recipes for a paste to cure "the stinch of toes" and instructions on "how to find gold with salamanders" there is a recipe for "little morsels as they use in Naples".
If you follow the instructions, you end up with hard brown, heavily-spiced biscuits. At the end of a meal gentlefolk would dip these into a glass of sweet wine and eat to "comfort the stomach and sweeten the breath".
And rout cakes?
They were currant-studded shortbread biscuits flavoured with cinnamon or nutmeg and rose water. They were served at entertainments or "routs" of the kind enjoyed by Jane Austen when ladies and gents would gather to sing and play cards.
Where did your research take you?
To the library where I pored over 17th and 18th-Century recipe books, and into my kitchen where I tried out old recipes. I made sponge fingers flavoured with rosewater and coriander seeds; cracknels you boil like bagels before baking them to crisp caraway biscuits.
The latter were ubiquitous in the 18th Century but are an acquired taste. I haven't acquired it.
How, where and when was the first biscuit baked?
The ancient Mesopotamians stored malt barley by baking it into bread. They cut these loaves into slices and dried them into hard, dry rusks. But these first biscuits were not made to be eaten – they were used to make beer. Crushed and soaked, the barley biscuits made a mash that was sweetened with honey and left to ferment. The Greeks and Romans adopted the technique of twice-baking bread in order to store this staple food.
How did biscuit manufacturing become a major UK industry?
In 1832, Thomas Grant invented steam-powered biscuit-making machines to produce ship's biscuits. Ten years later JD Carr installed machinery in his Carlisle bread bakery and in 1846 Huntley & Palmer set up the world's first biscuit factory. In the 1870s Huntley & Palmers boasted that not a ship sailed from England that "did not bear within his ribs a Reading biscuit en route for virtually every port around the globe"
Your most surprising find?
That it was medieval Arab confectioners who made the first sweet biscuits. In Iraq the art of sugar refining was perfected and sugar was added to the dough for twice-baked bread, transforming rusks into sweet indulgence food.
Does Scotland play a part in the development of the biscuit?
Alexander Grant invented Britain's most popular biscuit, the digestive. Grant's innovation was to add newly-invented baking soda to sweetmeal biscuits. Grant was secretive about his recipe and insisted on being present whenever digestives were made.
When McVitie's opened a London factory he would travel back and forth from Edinburgh so he could supervise "his" biscuits.
---
The Biscuit: The History Of A Very British Indulgence by Lizzie Collingham, published by Bodley Head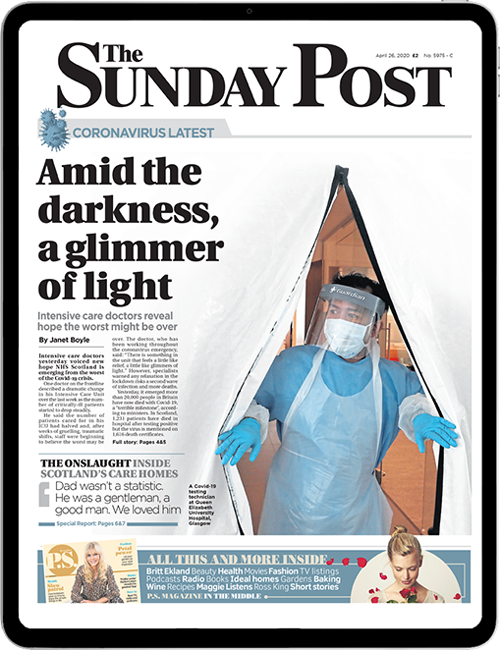 Enjoy the convenience of having The Sunday Post delivered as a digital ePaper straight to your smartphone, tablet or computer.
Subscribe for only £5.49 a month and enjoy all the benefits of the printed paper as a digital replica.
Subscribe