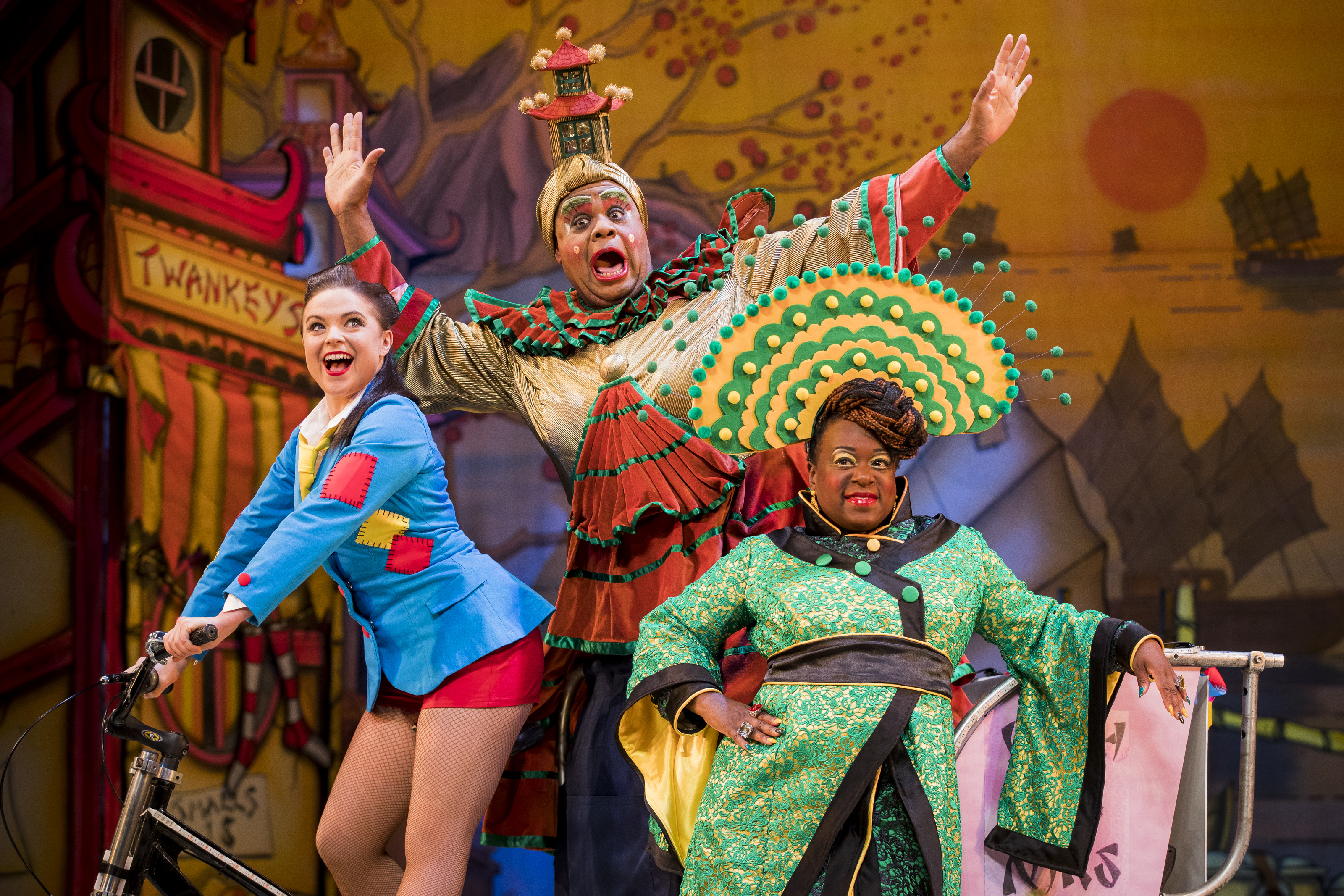 THE panto season is in full swing. But when did our love affair with dames, fairy tales and villains begin?
Paul Maloney, author of The Britannia Panopticon Music Hall And Cosmopolitan Entertainment Culture, tells Alice Hinds the Honest Truth about an essential festive tradition
---
Where does the word pantomime come from?
The term pantomime has its roots in the classical Greek and Roman theatres, and broadly means "all without words".
In Britain it's a unique combination of spectacular fairy tale drama, knockabout comedy, topical humour and cross-dressing, all presented with its own rules, catchphrases and, often, very localised performing conventions.
When did pantomimes first come to Scotland?
Pantomime, which had its origins in the Italian Commedia dell'arte, probably arrived in Scotland in the mid-18th Century, but developed into the entertainment we know quite late, in the Victorian period.
Why are pantomimes so popular at Christmas?
They became associated with Christmas in the early 19th Century, when they met the need for a winter entertainment to cheer people up at the darkest, coldest time of year. But panto was also popular at other times. In the interwar years, they played in variety theatres at all times of year, and in Glasgow in the 1950s they were performed in the city's parks in the summer months.
What's the key to a popular panto?
The classic pantomimes – like Aladdin and Dick Whittington – have moral stories that involve a struggle between good and evil, in which the hero – the principal boy – often has to undergo a difficult journey or task to prove himself worthy of his sweetheart's love. This element of jeopardy, and the facing and overcoming of evil, is important for smaller children. But, because pantomimes also appeal to adults they are also always topical and up to date, with the latest chart songs and jokes about current events. So expect this year's pantos to be full of jokes about Brexit and Donald Trump – and characters doing the floss!
Why is audience participation such a key aspect?
It's the interaction, and the way that the performers speak directly to the audience, that makes pantomime so special. The audience's familiarity with the routines, and the responses to lines like "Oh no they don't", makes for a real bond and sense of community with the performers. A lot of this is due to the influence of music hall comedians, who began to appear in panto in the 1880s and brought all the energy and dynamism of their performing style with them.
How did the "dame" become a key character?
The traditional pantomime dame is usually held to have been invented by Dan Leno at London's Drury Lane in the 1890s, but comedians had been getting laughs playing in drag for a long time before that. Scotland's rich pantomime tradition, heavily influenced by the energy and rich patter of the Scottish music hall, has produced a long line of fabulous dames.
Nowadays the character continues to evolve, with cracking modern dames like Alan McHugh and the outrageous Johnny McKnight, while Allan Stewart's Auntie May is a brilliant variety-style dame, and Elaine C Smith shows a top comedienne reclaiming the leading comic role.
What made you interested in pantomime?
Pantomime is most people's first experience of theatre, which makes it very special, and that it is the last link with the worlds of music hall and melodrama. I loved going to panto as a boy, and then really enjoyed taking our two sons when they were small. They are grown up now, but I think they'll be back when they have kids, too.
What's the most interesting fact you've discovered in your research?
Scottish audiences still love panto – research for the Pantomime in Scotland project showed that in the 2008-9 season 11% of the population, or one in every nine people in Scotland went to see a professional pantomime.
Eat your heart out, Andrew Lloyd Webber!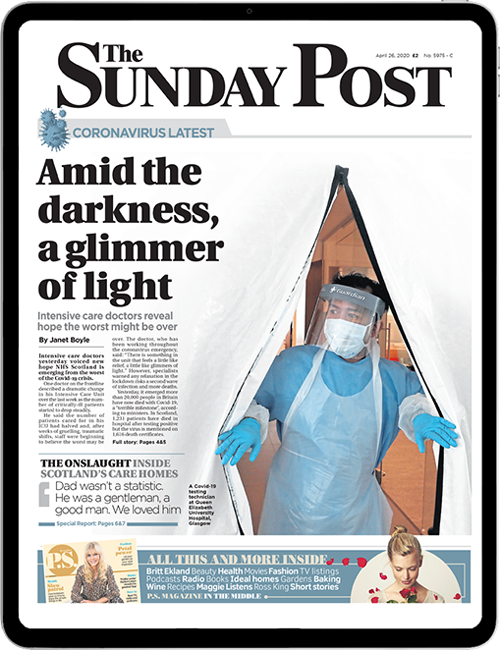 Enjoy the convenience of having The Sunday Post delivered as a digital ePaper straight to your smartphone, tablet or computer.
Subscribe for only £5.49 a month and enjoy all the benefits of the printed paper as a digital replica.
Subscribe