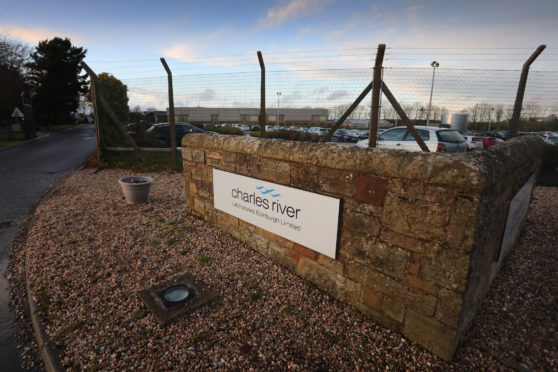 An animal research lab run by a US firm sanctioned by the Home Office after scores of rats were crushed to death by mistake has received more than £200,000 of public money from Scottish Enterprise.
Charles River Laboratories has a laboratory in East Lothian where it conducts tests on live animals to make medicines, fertilisers and weed killers.
But the multinational has been condemned by animal rights groups for the alleged cruel treatment of monkeys, dogs and rats.
We revealed last week that scores of rats were mistakenly crushed to death at Charles River's Elphinstone Research Centre in Tranent. Following a series of allegations by a whistleblower, the Home Office investigated the lab and sanctioned Charles River Laboratories.
It has now emerged that the US company has received £205,053 of taxpayers' money from Scottish Enterprise in grants since 2008.
Charles River Laboratories told The Sunday Post last week that animal research is vital for new medicines to fight major diseases and that the firm is "deeply committed to animal welfare".
However, animal welfare charities have expressed concern over taxpayers' money being given to a firm sanctioned over animal welfare concerns.
Dr Julia Baines, of Peta, said: "Charles River Laboratories has violated animal welfare regulations in Scotland and around the world and that must be taken into account by Scottish Enterprise."
Eve Massie, of animal welfare charity OneKind, said: "In this case, Scottish Enterprise should be assessing the company's record on animal welfare when considering future grant applications."
Animal Defenders International said: "The public will be horrified by the long history of poor animal welfare and experimental blunders that have occurred during research at this facility which their money has been used for."
In reply, Scottish Enterprise said: "All companies we support are expected to comply fully with industry regulations, and we are satisfied that in this case appropriate action has been taken by the relevant authority."