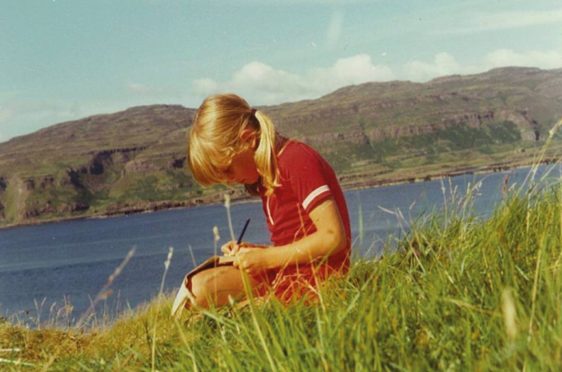 She's the best-selling author so much in love with the Hebrides that she set her most famous books there.
Now Cressida Cowell has told how she was moved to tears when her favourite corner of Scotland showed the feeling was mutual, with the unveiling of a tribute to her iconic How To Train Your Dragon series.
The children's writer can't wait to make her first visit to see the special painted postbox in Oban, from where she would sail off to the holiday islands that inspired the fantasy books first published in 2003.
Cowell has just launched Never And Forever, the fourth and final instalment of her follow-up series The Wizards Of Once, and has revealed she is planning an all-new magical collection of adventures for her fans.
But she has also hinted that she might one day revive Hiccup, the child hero of the Dragon series, which spawned three blockbuster movies and eight seasons of animated TV.
"It's wonderful when the books come out but I hate ending them. There's a reason why I wrote 12 dragon books – I fell in love with the characters and the world," she said.
"I remember with How To Train Your Dragon, I didn't want to leave the characters and I thought, 'How am I gonna write something as cool as dragons and Vikings and the sea and Scotland?' I love that whole world so much and I probably wrote an extra book or two because I just didn't want to leave that world.
"I would love to go back and write about Hiccup as a young man and what happens after he was king. I've still got ideas for him."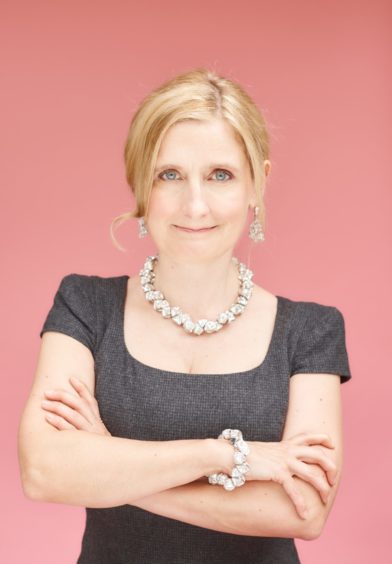 The Wizards Of Once series, inspired this time by childhood fun in Sussex, follows magical troublemaker Xar and his best friend Wish as they embark on a run of adventures to bring peace to a warring world.
The film rights have been snapped up by Dreamworks, who made the smash-hit Dragon movies starring Jay Baruchel, Gerard Butler, Craig Ferguson and Cate Blanchett.
Cowell said the success of Wizards has made it easier to move on from Dragon because when she retired her first franchise, she had no idea if she could make another one: "I never say never. I couldn't do it if I thought I would never write another one because it is too hard.
"I'm trying to write something that is as good as Wizards but a different world and different characters. I love Wish and Xar, and that world has so many stories to tell but the new book will still be for kids those who enjoy these kinds of fantasy and adventures books."
In addition to writing for children, the hard-working author is also a keen campaigner to make sure young people keep reading as many books of all kinds as possible.
During lockdown she staged free online readings from her writing shed at home in London, and as Children's Laureate she has launched the Life-changing Libraries campaign to boost reading in school.
She has been shocked by statistics showing more than a third of Scotland's primary schools do not have libraries, and has called for reading facilities in every school.
She said: "Reading is transformative magic. It can transform a child's life prospects and that magic should be for everyone. And that is why I write, and I try to make my books look like something that is enjoyable for everyone but not dumbed down.
"I've seen all the research on it. We've known for almost 20 years since the report came out in 2002 that reading for the joy of it, not just for school, is the key factor in a kid's later-life economic success and that is irrespective of their background.
"If they read for joy, they are more likely to become successful. A kid is more likely to vote, own their own home, not be in prison.
"If a kid's parents can't afford books and there's not a library in primary schools, what chance do they have of competing against a child in a home that is full of books?
"Every child ought to have that chance. It's not just economic advantages, but happiness and mental health."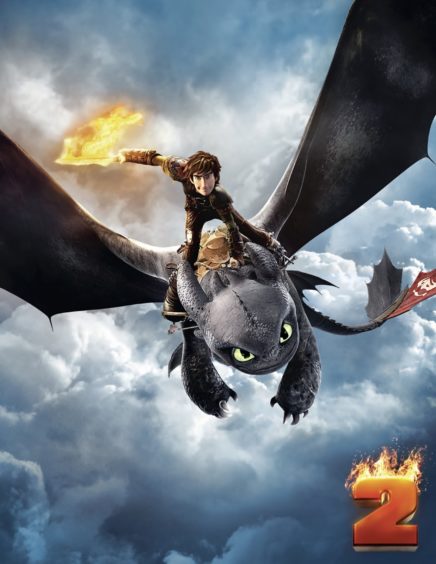 Having dedicated her career to getting kids reading and telling stories, Cressida said the best thing about her job is when it works, and she loves honest feedback from her young fans, particularly those in Scotland. She can't wait to resume her sold-out events at the Edinburgh International Book Festival, which she ranks among the highlights of any normal year.
Meanwhile, she was touched when her favourite holiday destination commemorated How to Train Your Dragon, which was famously inspired by her childhood trips to a deliberately unidentified isle.
Cowell said: "They did a How To Train Your Dragon post box in Oban, and I didn't get to go because it was in the middle of lockdown.
"My goodness, when I was a little girl I'd never have known going up there and going on that ferry that something like this would happen.
"I'll visit when I can. It's so beautiful. It made me cry – they had a lovely picture of this little boy pointing at it. It's painted with a picture of Hiccup and the dragons and it says, 'The world will need a hero and it might as well be you'."
The Wizards Of Once: Never And Forever by Cressida Cowell, Hodder
---
I've given some duff reviews but thankfully my grandkids were a little bit kinder

– Showbusiness writer on first children's book
A renowned movie critic has told how he faced four fearsome reviewers after penning his first stories for children.
Showbusiness journalist John Millar, now retired, has written two tales based on the Loch Ness Monster and revealed how his grandchildren, Austin, Aeson, Scarlett and India-Rose, not only inspired the stories but became his in-house critics and PR team.
He said: "When I told them I was thinking of writing a story about the monster, they gave me so many ideas, we called them the Nessie Think-tank!
"So, when the printers produced a sample of the first Nessie booklet, my grandchildren were first to have eyes on it and give their verdicts. Thankfully, I got a thumbs-up."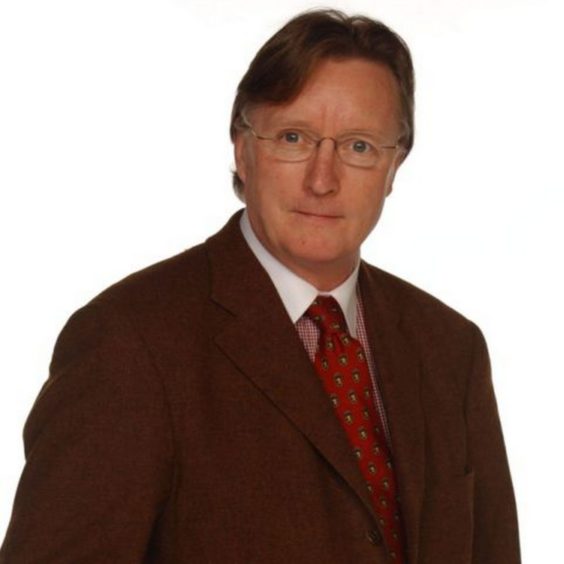 Millar, a well-known print journalist and broadcaster, told how his grandchildren's teacher read the stories – Olivia's Adventures With Nessie and Oliver's Adventures With Nessie, illustrated by Jenni Meechan – to the class and, thankfully, more positive reviews followed and when one of their classmates got a puppy soon after there was only possible name – Nessie.
He said: "They did quiz me about what I actually knew about the monster but luckily I could tell them that I had not only filmed around the loch for television but under it, too.
"Way back in 1996, when I was covering showbiz for Scottish Television, I was there for the world premiere of the film, Loch Ness when I interviewed the film's star, Ted Danson, of Cheers fame.
"Years later I was back at Loch Ness with TV cameras, this time for GMTV. At that time there was a submarine on the loch, which made trips under the surface in the never-ending search for Nessie. It was a natural for TV and so I boarded the sub with my younger daughter, Rose and a camera crew.
"Under the loch we went, with my daughter goggle-eyed at the prospect of seeing the monster. No such luck.
"All we saw, through the port hole, was murky water. It was exciting. But no sign of Nessie. As I told Rose – maybe next time!"
The stories will be published by Lang Syne publishers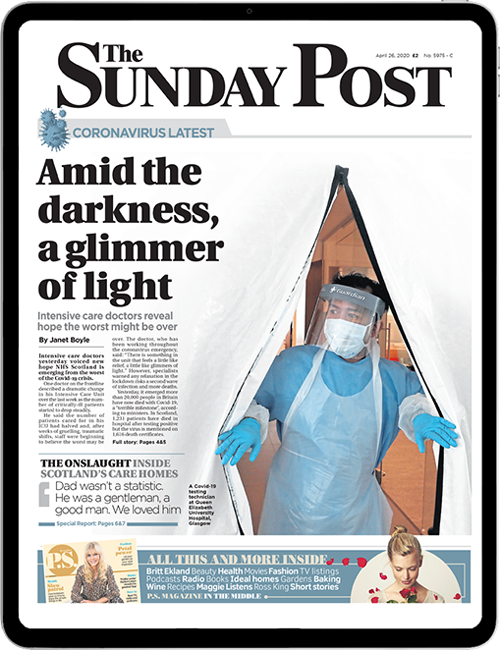 Enjoy the convenience of having The Sunday Post delivered as a digital ePaper straight to your smartphone, tablet or computer.
Subscribe for only £5.49 a month and enjoy all the benefits of the printed paper as a digital replica.
Subscribe