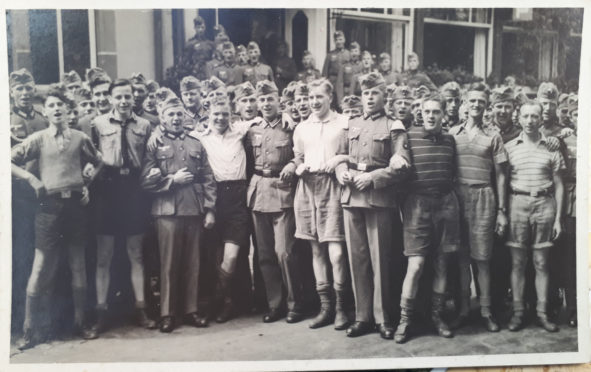 Two youth movements, one looming global conflagration and a series of exchange trips that remain almost unbelievable have inspired a play by Taggart creator Glenn Chandler.
The writer, now 70, has written about the unlikely and unsettling relationship between the Boy Scouts and Hitler Youth in the late 1930s when Britain and Germany were on the cusp of war.
The play will debut in Edinburgh this summer, almost 10 years after previously secret MI5 files revealed how Lord Baden-Powell, the founder of the Scout movement, responded enthusiastically to overtures from the Nazi regime in Germany, enjoying tea with senior officials from the Hitler Youth and meeting Joachim von Ribbentrop, the German ambassador to Britain, who wanted the two organisations to forge closer ties.
Parties of Hitler Youth, who were indoctrinated in Nazi beliefs and told they would become Aryan supermen, came to Britain on so-called peace and friendship cycling tours, while Boy Scouts went over to Germany to spend time with the Hitler Youth.
"I was tipped off about the story a few years ago and felt it was something I had to write about," said Glenn.
"It's not a part of history that has been explored a great deal but I began doing some research.
"Baden-Powell instigated it. He was fooled by Hitler, who he thought was fighting Communists.
"I visited the National Archives and found extensive files on the exchanges.
"mi5 introduced police officers to look after these boys when they came over.
"There was also concern about Scouts coming back indoctrinated with Nazi ideology. One had been to a Nuremberg Rally and was doing Heil Hitler salutes."
Glenn uncovered information about a Scout leader in Tamworth, Staffordshire, who was half- German and a Nazi sympathiser.
"In the event of an invasion, George Kemper, who was a sausage manufacturer, saw himself as a local Staffordshire commandant," Glenn continued. "During the war, he was interred as a threat to the nation.
"In the National Archive files there is a list of all the Hitler Youth boys who visited Tamworth and where they came from, with instructions to chief constables in the areas through which the boys were cycling to keep an eye on their activities.
"An article in German Cyclist magazine inspired the visiting Hitler Youth to make notes of interesting landmarks, railway junctions, rivers, and so on, in the hope it might be of use one day to the fatherland.
"The Hitler Youth were also guests of the Maldon Cycling Club in Essex in 1937, so it wasn't just Boy Scouts they came to visit.
"What is remarkable is they were in an area perfect for invasion, where dozens of airfields were being prepared for war. MI5 must have had them watched very carefully."
Of the 21 Hitler Youth who visited Tamworth, nine were killed during the Second World War.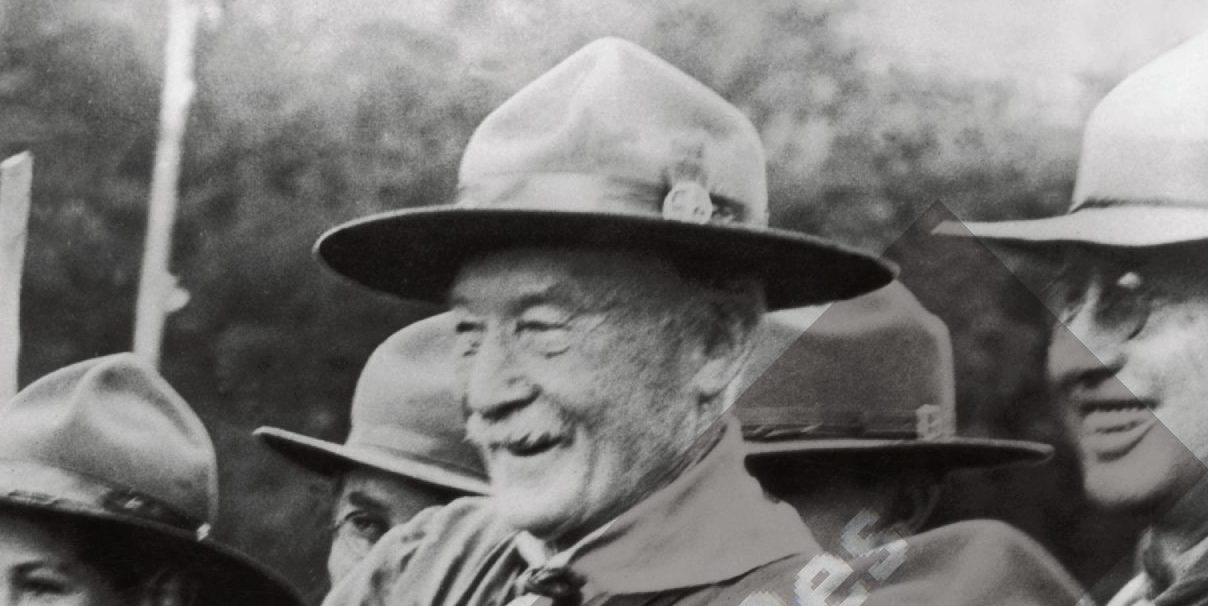 Historians now believe Baden-Powell, who died in 1941, aged 83, was duped by the Germans and while the MI5 files showed no evidence that the boys spied while in Britain, an intelligence manual issued to MI5 and MI6 agents was clear: "The Hitler Youth is not a Boy Scout organisation. It is in no respect comparable to any organisation for young people known to the western world.
"It is a compulsory Nazi formation, which has consciously sought to breed hate, treachery and cruelty in the mind and soul of every German child. It is, in the true sense of the word, 'education for death'."
Part of the story Glenn wanted to tell in The Good Scout, which premieres at the Edinburgh Fringe next month, was of the genuine friendships that developed between the boys who would soon be on opposite sides of a bloody conflict.
Glenn said: "One scout who joined up tried to find his Hitler Youth friend in Hamburg after the war. He discovered his starving family, for whom he delivered food, but his friend had been killed in Russia."
The Good Scout is set in the small town of Bassington, where Rover Scouts Will and Jacob play host to Hitlerjugend from the Black Forest.
"It's very much a human interest story," said Glenn, who also directs the play. "I won't give away who corrupts who at the end."
As well as Taggart, Glenn wrote episodes of primetime TV shows like Dalziel And Pascoe and Dr Crippen, but he says it's theatre where his focus firmly lies these days.
"I don't feel you can take risks on TV these days, everything has to be safe," he added. "I spent so long in TV, but I much prefer theatre now. I can produce and direct whatever I like. I get involved with all the processes, such as casting.
"I came up to the Fringe 11 years ago and caught the bug. This is now our fifth year coming to Edinburgh with a show.
"It's a great testing ground and I'm hoping The Good Scout will find another life in London after the Fringe ends."
Maggie Bell's No Mean City, Taggart's theme tune, was one of the most familiar tunes in Britain for four decades after soundtracking the hit crime show.
Taggart was a ratings winner not just in Scotland, but across the UK as well as foreign markets such as Australia and New Zealand.
The titular role was played by Mark McManus from the first episode in 1983 until his death 25 years ago.
The Glasgow-set crime series carried on after his death, with James MacPherson, John Michie, Alex Norton, Blythe Duff and Colin McCredie joining the cast at various points in its long history.
Next year marks the 10th anniversary since the last new episode was broadcast and Glenn would be surprised to see it make a comeback now. "I think it's seen its days," he said. "They might surprise us, but I have no involvement with it at all.
"Taggart was a detective of its time, but I think there's always a gap in the market for a whodunit. Everyone has always loved them, no matter whether they are set in Shetland or an oil rig or on the south coast of England.
"When the Nordic dramas started coming out, it was said they were inspired by Taggart and I was pleased by that."
An actor in The Good Scout was able to use family experience as preparation for his role as a Hitler Youth member.
Not only were Simon Stache's grandparents, Werner and Rita, in the Hitler Youth, but his grandfather was a radio operator in the war (as is Simon's character in the play).
And his grandmother actually met Hitler – and wasn't impressed.
"They were both part of the Hitlerjugend, the Hitler Youth, when they were teenagers," Simon said.
"It was mandatory for boys to join them and girls became part of the Bund der Deutschen Mädel, the League of German Girls. You can imagine members of the Hitler Youth were much more militarily drilled than the Boy Scouts. They marched everywhere in their units. To breakfast, to study, to their rooms.
"It was natural for my grandad to continue becoming a Funker, a radio operator, in the war.
"He lost his right leg at the age of 20 through a grenade.
"He met my nan at a local dance hall. She immediately noticed he had a slightly different rhythm in his legs and liked him.
"I remember her telling me a story from her time at the League of German Girls, where she had to gather around her local train station near the Baltic Sea with all the girls to greet Hitler, who came through her town on a train.
"She hated every second of it. Her friends hated it, too. But they all smiled on the outside and waved as heroically as they were told.
"She kept saying 'We were never allowed to have fun'."
He added: "It's interesting for me to imagine scenarios my grandparents might have been in. I don't really know what it was like for them, because everyone drew a big veil over that time, but my grandad definitely knew the songs I'm singing in the play."
---
The Good Scout, theSpace at Surgeon's Hall, August 2-26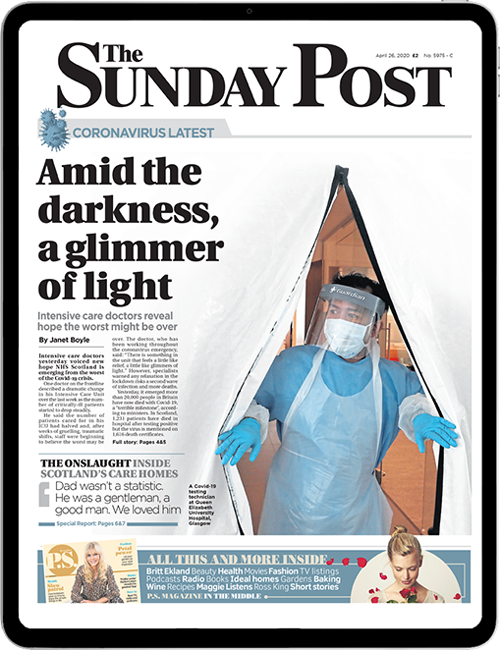 Enjoy the convenience of having The Sunday Post delivered as a digital ePaper straight to your smartphone, tablet or computer.
Subscribe for only £5.49 a month and enjoy all the benefits of the printed paper as a digital replica.
Subscribe