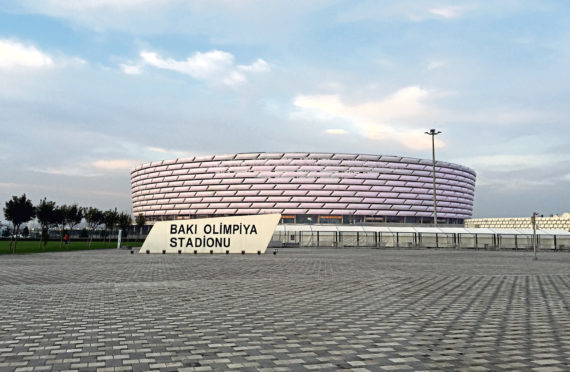 When heads should roll, nobody in the world is better at dodging the axe than football's blazers.
How else can you explain why nobody has been sacked at UEFA over the Europa League Final debacle?
I've got nothing against Baku, the Azerbaijani capital.
But the truth is, the place shouldn't be the host city for a prestigious European final between two English club sides.
You have to point the finger directly at UEFA. They have totally cocked up.
Arsenal and Chelsea being handed just 6,000 tickets each for fans tells a story.
The fact that the clubs have only sold half of their allocation each tells another one.
Sponsors are handing tickets back, too, finding themselves unable to shift their briefs.
So what should have been a showpiece occasion now looks like being played in a half-empty stadium.
If this were any other business, the person who signed off on the Baku decision would be quickly shown the door.
But this is football.
And in the middle of it all, what about the clubs? What about the game?
I'm not saying Chelsea will be treating the game lightly, because they'll want to win another European trophy, but this game is absolutely massive for Arsenal.
Chelsea are in the Champions League next season, whatever happens in Baku.
But victory on Wednesday is the Gunners' only way in.
This game is worth many, many millions of pounds to them.
Yet they'll be playing it without one of their star men in Henrikh Mkhitaryan, who has safety concerns over travelling to Azerbaijan.
Mkhitaryan, as an Armenian, felt it would be unsafe for him in Baku as his country are in dispute with the Azerbaijanis.
That alone ought to mean it's jotters time for the person who oversaw this entire mess.
Then you've got Arsenal keeper Petr Cech!
By all accounts, this week's Final will be his last game before he retires as a player.
And where's he going next? You guessed it – Chelsea, as sporting director!
How on earth can he be expected to have the game of his life to win the Gunners the Europa League when he's joining their opponents in the summer?
Put all of that together and I fancy Chelsea to win.
The one wildcard for the Blues, however, is their manager.
I hate to say it, but Maurizio Sarri is a bit of a fruitcake. So I'm unsure what he'll do about Eden Hazard.
If he believes Hazard is off to Real Madrid this summer, will he leave him out in Baku?
Then there's this transfer embargo they're subject to. If they lose Hazard, they can't buy anyone. Might that mean Sarri will be on his way?
If so, I suspect Roman Abramovich, knowing he can't sign any big-name players this summer, might make a wild move.
Look at Frank Lampard and Jody Morris at Derby County. Look at John Terry at Aston Villa.
All three are Chelsea legends. All three are involved in the £100-million play-offs tomorrow.
The fans would love to see those guys reunited at Stamford Bridge.
Appointing them would be a wildly popular decision.
That's something UEFA seem, as ever, incapable of making.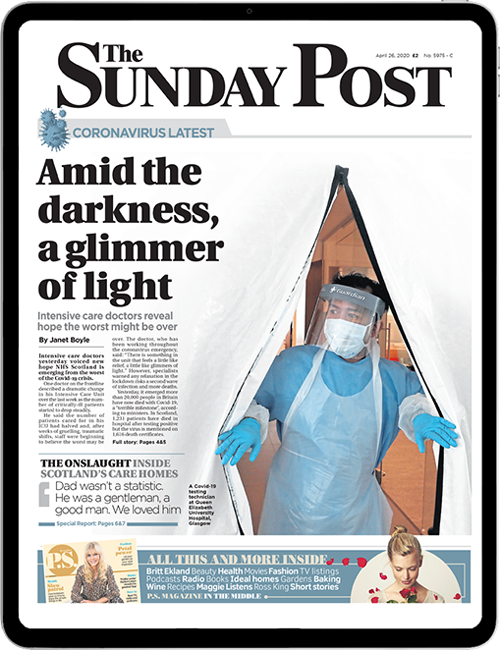 Enjoy the convenience of having The Sunday Post delivered as a digital ePaper straight to your smartphone, tablet or computer.
Subscribe for only £5.49 a month and enjoy all the benefits of the printed paper as a digital replica.
Subscribe