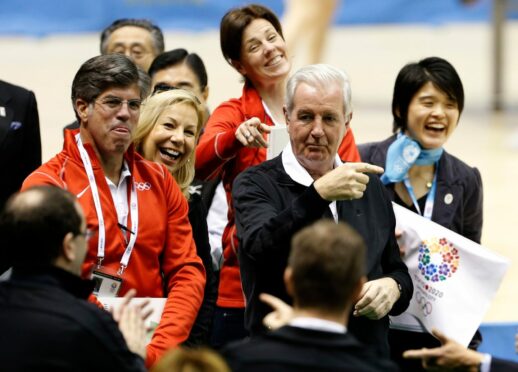 Deciding how trans sportsmen and women can be included and compete fairly in elite sport will continue to test governing bodies, according to one of Britain's most experienced sports administrators.
Sir Craig Reedie, the former president of the World Anti-Doping Authority (WADA) and chairman of the British Olympic Committee, said the ongoing controversy around the issue will be difficult to resolve.
Reedie said: "There's an argument between fairness and inclusion and it's very difficult to resolve. International federations have been asked by the International Olympic Committee, who have said they can't resolve it, to look at this issue. The federations seem to be coming down on the side of fairness.
"Instinctively, coming from an international federation background, I have sympathy for their problems.
"One of the problems is social media. It's a desperate situation as far as that is concerned. People are as free to be as abusive and difficult as they want, and that just makes the situation worse.
"It is a point of division, but the problem at the moment is the science, and the science varies. Simply, no one size fits all.
"You will find sporting bodies want to find a solution and will back inclusion, wherever they are."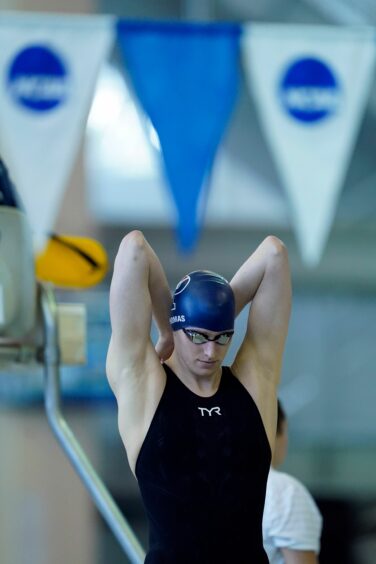 Last week, swimming's world governing body FINA voted to effectively ban transgender athletes from competing in women's elite races, saying instead it would investigate creating a third "open" category where trans athletes could compete.
The decision came after Pennsylvania University swimmer Lia Thomas became the first transgender National Collegiate Athletic Association champion in her category after winning the women's 500-yard freestyle in March.
Reedie, from Stirling, who has written his memoirs detailing his career in elite sport, said: "I hope in practice swimming might have come up with some form of solution. Their idea you might have some form of open category might work.
"That could be done at a swimming gala, you could extend it by a couple of hours for certain strokes.
"If that became fulfilling and successful and, with a sufficient number of athletes, it might open up the Olympic Games as well."
FINA's decision wasn't welcomed by all, however.
A third category still leaves trans women athletes excluded, according to Athlete Ally, which advocates for LGBT athletics. And Olympic champion diver Tom Daley said the ban left him "furious".
Attempting to sort Russian doping issue was sometimes like being in the middle of a Cold War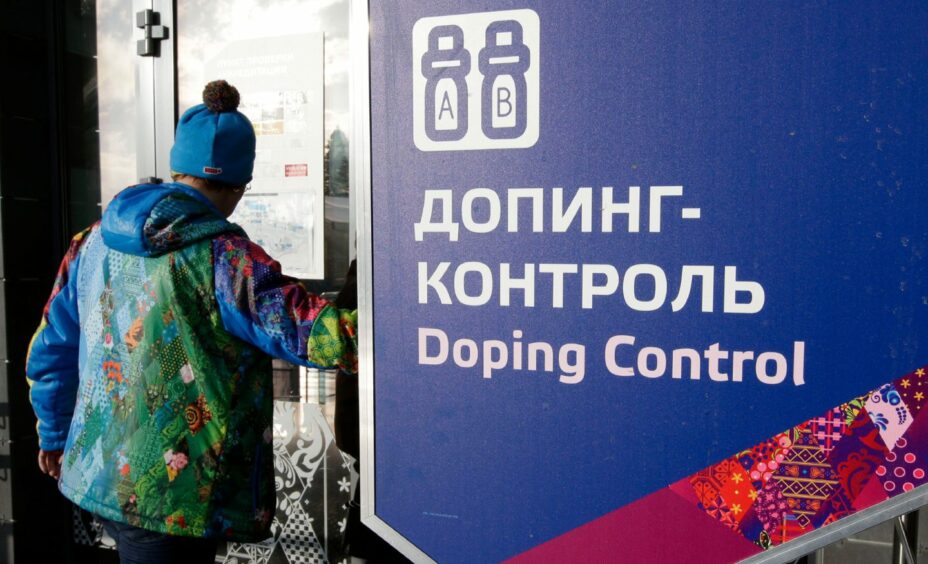 In his role as WADA president, to which he was appointed in 2014, Craig Reedie was forced to confront problems which were political as much as sporting.
He gave Russia a deadline to access a Moscow lab said to be at the centre of a massive state-sponsored doping programme, and it refused. Despite that, Russia was allowed to continue competing.
Reedie condemned Russia but was accused of being soft on the issue by some, and too harsh by others. He said: "The decision we had in WADA was: could we do something about this, or do we do nothing and just let them cheat forevermore?
"But that athlete group was led particularly, and funded, by athletes from the United States.
"If we'd followed certain points of views from some athletes we would have just banned Russia forever.
"Given that choice there was only one correct answer. Sometimes it felt like we were in the middle of a Cold War."
The rancorous political battle led Reedie to be targeted by cyber criminals – it turned out to be the work of the Fancy Bears, the innocuous nickname for hackers sponsored by the Kremlin.
They were thought to be looking for information with which to discredit him.
He said: "If I felt any regret it was the day I had five members of the National Crime Agency in the house in Bridge Of Weir, crawling over my home and looking at mobile phones, laptops, iPads and so on.
"Russia had made an attempt to hack the WADA systems, and I found out the guy in charge of the hacking was the same man who'd poisoned the Skripals in Salisbury.
"It was that moment where I thought, I'm a volunteer. I'm not sure I volunteered for that. That was concerning, and my wife Rosemary wasn't too happy."
Securing Games for London led to wild celebrations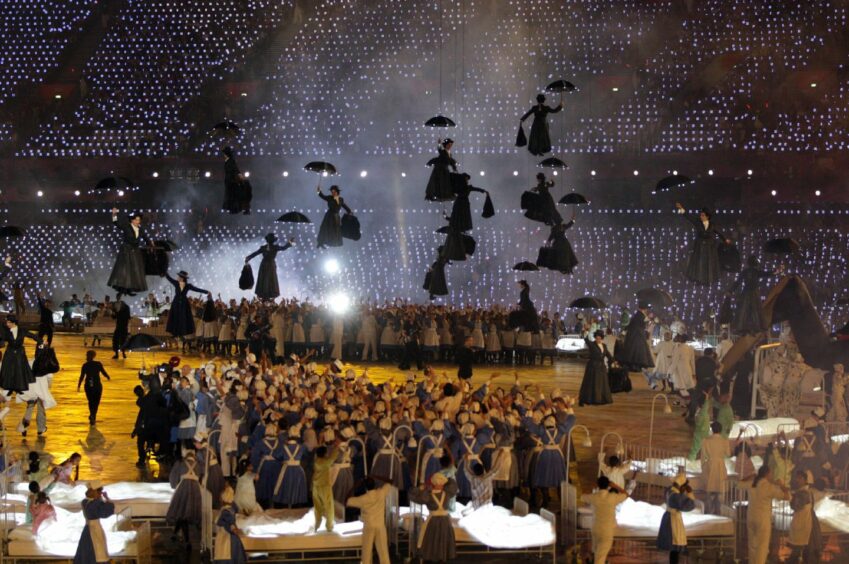 Helping secure badminton, his sport, a place in the Olympics in 1985 was good but winning the 2012 Games for London was great, according to Sir Craig Reedie.
He said: "I was particularly proud in 1985 when badminton was added to the Olympic programme. That was a big moment for me and the sport. And the sport has gone on to boom in Asia in the way few other sports have.
"Then when Jacques Rogge opened the envelope and said that the Games were going to London, I thought, 'Wow, that's good'."
It's a typically dry understatement by Reedie – the celebrations were wild. He said: "It was announced in Singapore and there was a wonderful party.
"I lost my jacket, I even lost my wife, Rosemary, and when I got back to the hotel she wasn't there. I could see by the clock by the bed. It was 5.38am and I had a meeting at 9am with the IOC. I drank a lot of water."
Reedie's book coincides with the 10-year anniversary of the launch of London 2012.Now retired, his career highlight was in helping secure the Games after a battle against Paris, the hot favourite. Victory was down in part to the help of then-Prime Minister Tony Blair, London's mayor Ken Livingstone and, inadvertently, former French President Jacques Chirac.
Reedie said: "At a dinner when asked about the British bid he'd said, 'You can't trust people who cook as badly as that. After Finland it's the country with the worst food.' Which, if anything probably didn't help to secure the Finnish vote."
Yet, according to Reedie, the success of the Games wasn't guaranteed. He only knew things would be fine after walking into the newly minted Olympic Stadium in Stratford, in the city's East End, for the first day of track and field.
He added: "I walked into the stadium after all those years of preparation. It was 10 o'clock in the morning and the stadium was full. All I could think was…wow."
---
Delivering London's Olympic Dream: A Long Life In Sport by Sir Craig Reedie is published by Fonthill Media on Thursday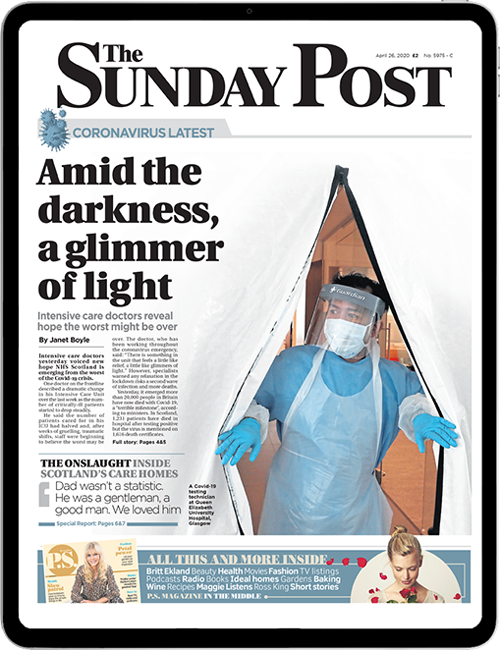 Enjoy the convenience of having The Sunday Post delivered as a digital ePaper straight to your smartphone, tablet or computer.
Subscribe for only £5.49 a month and enjoy all the benefits of the printed paper as a digital replica.
Subscribe