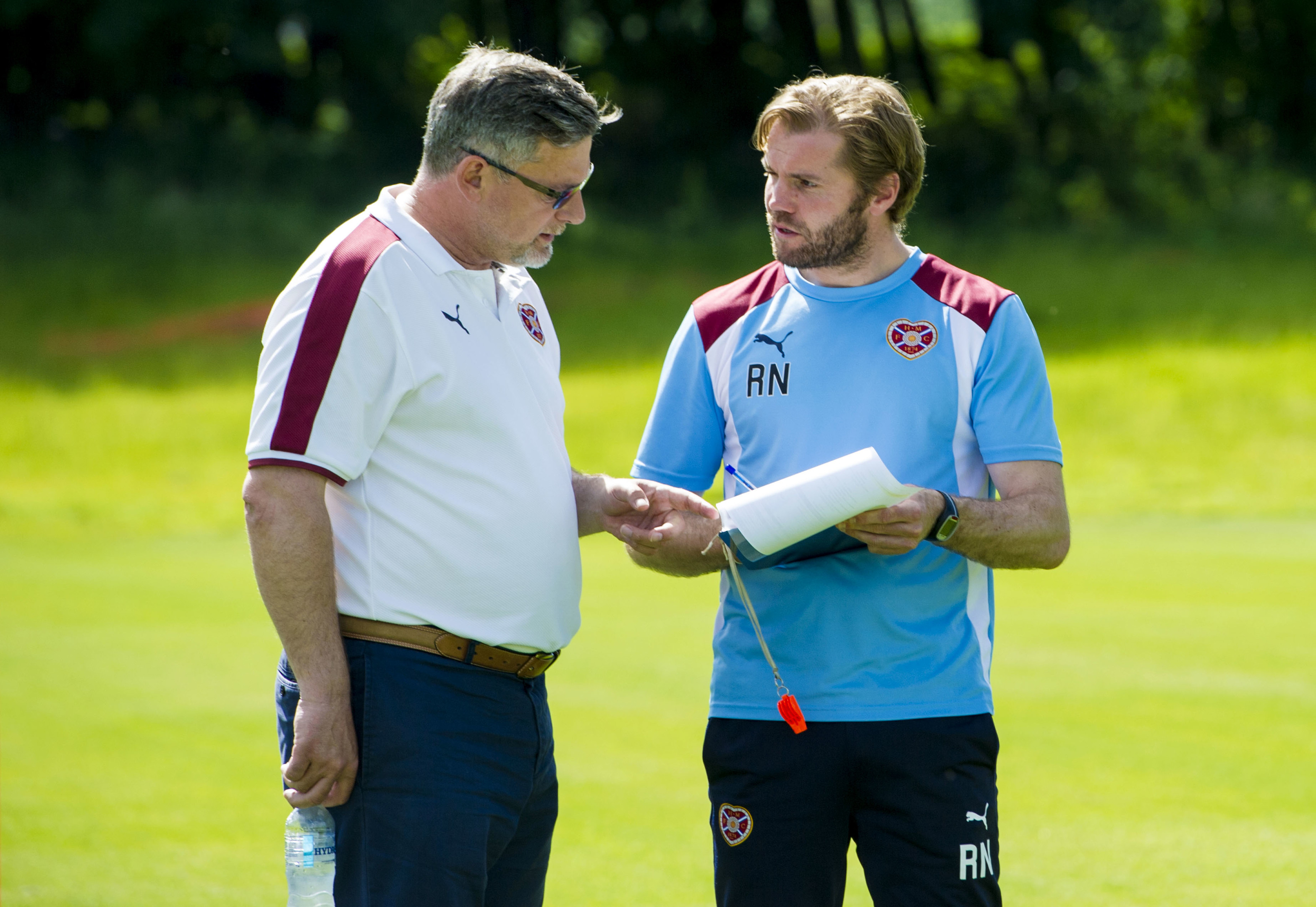 AS a flying full-back for Hearts, Robbie Neilson never lacked commitment when it came to keeping the opposition at bay.
Where others exercised caution, he would hurl himself into challenges with a lack of thought for self-preservation usually associated with men who get shot out of cannons.
The MK Dons manager is equally resolute in the defence of his old Tynecastle boss, Craig Levein.
He has come in for sustained criticism in the wake of Ian Cathro's sacking, standing accused of various instances of interfering in first-team affairs.
The Hearts director of football was accused – falsely, he insisted – of passing notes down from his seat in the stand to the dug-out, and entering the dressing-room at half-time during Cathro's time as manager.
The perceived relationship between Cathro and Levein drew some candid comments from Celtic manager, Brendan Rodgers.
That sparked a furious reaction from the Jambos interim manager, Jon Daly, who labelled Rodgers' views "disgusting", "disgraceful" and "unacceptable".
Having worked with Levein immediately before Cathro, however, Neilson paints a different picture of Levein's ways of working.
He insists he received nothing but help from the director of football, and argues the role is widely misunderstood north of the border.
"I had a great relationship with Craig," said Neilson.
"In the two years I was Hearts head coach from 2014-16, he supported me all the way, as did the club owner, Ann Budge.
"If I needed help dealing with agents, staff or just sometimes someone to talk to, Craig would be there to sort it out.
"In other words, he did exactly what a director of football is supposed to do – take outside problems away so you can concentrate on the football on the park.
"Which, as a manager, is exactly what you need. The support to make your job easier.
"Although I don't think it has ever been an easy way to make a living, the demands of being a football manager are just getting greater and greater as football and the industry around football gets bigger and bigger and ever-more complex.
"I am working in England now, and it is pretty much accepted that a director of football is a necessity.
"All the Premier and all the Championship clubs will have a director of football, plus a good number of the League One outfits, such as ourselves.
"At our club, the job is actually carried out by the chief executive officer, Andy Cullen, but in practice it is the same thing.
"We had a big overhaul of players over the summer (eight came in and 11 went out) because we needed to bring a bit more youth and energy to the group.
"Put them all together, and you are talking about a whole lot of financial details to sort out. Andy did all that.
"As I say, having someone do that for you allows you to concentrate on what happens on the pitch, which is what you need.
"And, I would argue, it works because managers who get the best support tend to be the ones who get the best results.
The 37-year-old Scots' experience at Hearts back his case. The stats are impressive.
In his two-and-a half-seasons as head coach at Tynecastle, he posted an enviable win ratio of 58.49%.
He led the club to the Championship title in 2014-15 and a third-place finish the following season in the Premiership.
When Neilson left, Hearts were sitting in second place.
Small wonder, then, that eyebrows were raised when he jumped from one of Scotland's healthiest and most high-profile clubs to join a team in the third tier of the English game.
"I got why people were surprised by my decision," Neilson admitted.
"Craig and I had a fantastic couple of years at Hearts, and I am proud of what we achieved together in the time.
"Getting the club back to the top of the Scottish game after administration took a huge effort from everyone concerned – directors, players, coaches, fans, everyone.
"Hearts are an institution, one of the UK's most-famous names. MK Dons, on the other hand, are a young club (founded in 2004 after Wimbledon relocated from south London to Milton Keynes) making our way in the game.
"So folk asked: 'Why go there?'
"Well, they weren't party to my conversations with Pete Winkelman, the MK Dons owner.
"I knew that this was a guy who was determined to get his club not just up into the Championship, but into the Premier League itself.
"Someone who was committed to doing what would be needed to make the leap and would ensure it got done. Who viewed it is a long-term project.
"The key thing for me, probably, was the fact the guy I was replacing, Karl Robinson, had been in place for over six years.
"That's a lifetime in football management terms, and for me it pointed to great stability at the club.
"And stability was so important, because when you are a Scot coming down to England to manage, you only really get one crack at it.
"Fail, and you are looking at having to come back up the road to try to rebuild your career, which can be a long process – if it is possible at all.
"So it was a huge decision for me to have to make.
"In the end, I weighed up all the factors – the ambition at MK Dons, the great facilities, and my desire to test myself as a coach in England – and decided it was something I had to go for."
Nine months on, and the former Hearts boss is still being bombarded by reminders he is operating in a very different environment from the one he left behind.
Last Tuesday, for example, he took his team to play, and beat, Forest Green Rovers in the League Cup at their quaintly-titled New Lawn ground.
The newest members of the Football League, Rovers are, as they proudly boast, a club like no other.
Players and staff follow a strict vegan diet and no animal products are sold on match day. Fans instead are offered the chance to buy a Q-Pie filled with quorn in a soya, bechamel and herb sauce.
"It is certainly a bit different there and down here in general," said Neilson of the club who have plans to flit into a purpose-built, all-wooden stadium in the future.
"There are so many professional clubs in England and so much football going on.
"We will play 60 games by the end of the season. You are playing every Saturday and Tuesday/Wednesday pretty much straight through, so you are always recovering or preparing for the next one.
"Our aim is to win automatic promotion to the Championship, so there can't be any let up if that is to be achieved.
"We have a good young squad, too.
"Peter Pawlett from Aberdeen is among the lads we have brought in, and he's doing well, plus we have some decent loan signings, including a 21-year-old striker from Southampton, Ryan Seager, who will score us goals.
"It is busy, there have been a lot of changes and I am still trying my best to get another couple in.
"The community is behind us and the fans are behind us, which is great. They all love their football here as they do up the road.
"There is just not the same fixation about the internal workings of the club.
"We get left to get on with it, which suits me just fine."
Craig Levein's critics might suggest it is state of affairs Ian Cathro would have welcomed at Tynecastle.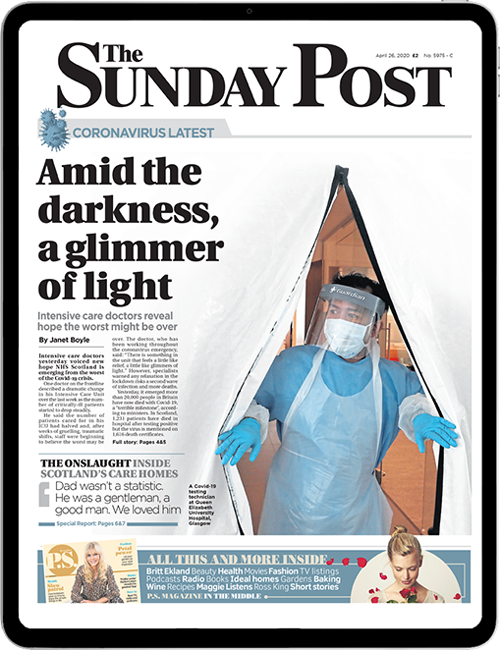 Enjoy the convenience of having The Sunday Post delivered as a digital ePaper straight to your smartphone, tablet or computer.
Subscribe for only £5.49 a month and enjoy all the benefits of the printed paper as a digital replica.
Subscribe