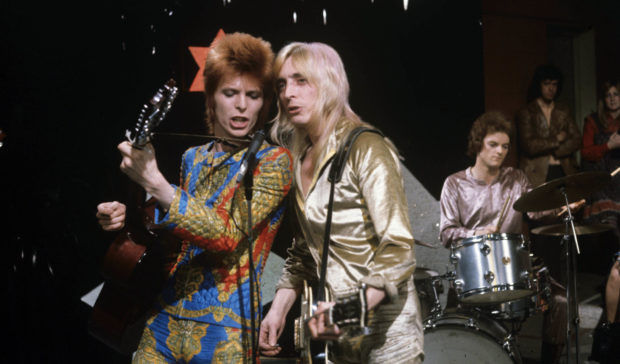 Following the publication of the last edition of our sister title The Weekly News, writer Craig Campbell looks back on his time at the paper.
I'll have many fond memories of The Weekly News, and I am very sad to see it reach the end of the road.
When I joined DC Thomsons almost 43 years ago, in the summer of 1977, it was a newsworthy time in Britain.
As well as the Silver Jubilee and countless street parties, we had the Sex Pistols and punk rock grabbing just as many headlines for very different reasons.
I joined as a fresh-faced office boy and later did my compositing apprenticeship in the Caseroom, and it would be well over a decade before I moved to The Weekly News as a writer.
The editor asked if I would prefer sports or features, I said features and he promptly put me on sport.
Boy, was I glad he ignored my wishes and made that decision. And eventually, I'd get to do both anyway.
My years doing the footie for our wee paper were often so enjoyable that I would pinch myself and think: "I'm getting paid to do this!"
I knew plenty of friends and relatives who would give a limb to do such a job, and football reporting has given me countless wonderful memories.
For one thing, being based in the Glasgow office, I got to cover the Old Firm, so most weekends I would have one of the best seats in the house to watch either Celtic or Rangers.
I would also get to travel much further in the UK, however, and have been many times to Anfield, Old Trafford, Wembley, Cardiff's Principality Stadium and Belfast's Windsor Park.
Another reason pals and nephews would have loved the job was because as a Scot I got to see first hand a couple of things many younger Scottish fans have never seen.
Scotland at a European Championship Finals – Euro 96 in England – and Scotland at a World Cup Finals, France 98.
Nobody dreamed Scotland still wouldn't have been back to a finals in either competition since.
In fact, my timing has been great, because I even got to see both Celtic and Rangers in European club finals, in Seville and Manchester, and I somehow wangled a trip back to Old Trafford for an all-Italian Champions League Final between AC Milan and Juventus.
I got almost a fortnight in South Africa with Rangers, and the same again in New York, when I played against their backroom staff (and boss Dick Advocaat) in a "friendly" match in New Jersey, when the temperature reached 110°F.
Lord knows how I survived.
Another big memory from that trip was going to a press conference in a taxi and asking the driver what the mass of black tarpaulin was at the side of our street.
It was the site of the Twin Towers, brought down in the terror attack a year earlier.
I've also been fortunate to see some of the greatest players do their stuff for either half of the Old Firm.
I know fans loved Gazza, but Brian Laudrup was my big favourite, not least because you could phone him for a feature mid-evening and he would always be polite and give you a story.
Henrik Larsson was less forthcoming with quotes and opinions, but always nice to talk to. Like Ally McCoist, you just had to get him to say anything and it was pretty much guaranteed a space in the paper, because he was such a fans' favourite.
Behind the scenes at games, I also got to briefly meet everyone from David Beckham to Roy Keane, and one thing never ceased to amaze me about that level of superstar player.
They are slight and slim, and a thick-set (chubby) bloke like me would knock them over on the pitch if only I could get near them! When you have their talents, however, size doesn't matter.
Although I'm from Glasgow, my mother's side were all Aberdonians, and I have always had a real soft spot for that city and club, even more so after Alex Ferguson turned them into an incredible team.
So while I didn't feel overawed by Becks or Keano, I got all shy when meeting Willie Miller, Jim Leighton, Gordon Strachan or Alex McLeish.
My football days were a privilege, and going to Milan, Barcelona and countless European football stadiums was the dream job.
Eventually, though, I moved across the office, to cover everything but sport.
That's obviously a wide remit, and it gave me the chance to do stories on pretty much everything and anything – history features, health stories, TV stuff, interviews with writers and actors, living legends and new kids on the block.
Since David Bowie died a few years back, I have come to realise how much an influence he has had on me. His music really has been the soundtrack to my life since I was about 13 or 14.
So getting to interview a lady who lived with him before he wrote Space Oddity and became famous was a real treat.
Later, interviewing a pal of Bowie's, who played in his earliest little group and rehearsed in Bowie's parents' house, was also a fantastic thrill.
And finally, when Bowie was sadly gone, to interview Woody Woodmansey was another moment where I was a bit overawed, even at my age.
Bowie's old band, the Spiders From Mars, had also featured guitarist Mick Ronson and bassist Trevor Bolder, who had also both passed away.
So Hull-born Mick "Woody" Woodmansey was the last living member, and I was ridiculously excited about the chance to chat with him.
I was delighted to find Woody one of the most modest, humble blokes I've ever interviewed, and he actually seemed surprised to hear someone heap so much praise on him and know his work so well.
Another man who was prominent in Bowie's career was the great keyboard wizard Rick Wakeman, who amongst other things supplied the incredible piano on Life On Mars and the mellotron on Space Oddity.
If you've seen Rick on Grumpy Old Men, you'll know he is anything but pretentious – seriously down to earth and very self-effacing.
Sometimes, you get someone you could sit and talk to all day, and he was one of those.
It certainly wasn't all about music, though. Readers may remember our regular feature My Own Story, and there was often far less humour and chit-chat with it.
Interviews with mostly ordinary people who had been through extraordinary things, it could be a very sad, heartbreaking tale, and I had a method for knowing if a My Own Story would turn out great or not.
If I felt like crying when the interview was over, I knew it would probably be good and powerful in print.
One was with a lady who had seen off several different cancers and now did an internet diary, telling her many followers what she got up to every day, having stared into the abyss multiple times and laughed.
You couldn't help but feel inspired and lucky not to have endured what she had.
Another My Own Story was with a young Englishwoman who was penpals with a prisoner on Death Row in the United States, and she was fascinating and inspiring in her own way.
Sometimes, doing those kind of stories, I would realise that only The Weekly News could give a journalist the chance to write on such a variety of topics. It suited me down to the ground, and I have been very lucky.
I was also very fortunate to work with one of the nicest, funniest, most generous people I have ever met.
Ron McManus, my colleague for many years and a man who had his own battles with diabetes, was never the type to let things get him down for long.
He would have the office in stitches on many an occasion, and when we spent a few years working more closely together, I got to know him even better. Like me, he could be daft as a brush at times and Ron made the working day a pleasure.
I'm 59 now, the age Ron was when he suddenly passed away, and I still feel young. It was a sickening shock to lose him just like that, and having given so much to the paper Ron deserved decades of happy retirement.
Ron taught me a lot about interviewing actors and TV stars.
When I got to interview Michael Barrymore, thanks to Ron, I didn't feel overwhelmed. I copied Ron's light-hearted approach, and Michael seemed to enjoy our chat and gave us a lot of laughs and a great feature.
One of my oddest interview subjects was Michael Foot, former Labour leader, about football. But he was, like everyone I've met through this fantastic paper, an interesting and engaging man.
As was the member of the Swiss Guard who told me all about sleeping in the room below the Pope at the Vatican, and Mary Berry, who told me to quit smoking.
Yes, there was no other paper like it.
---
I was made up to be pictured with President Clinton!
Maybe it's an age thing, but I never met many footballers with good music taste, writes Craig Campbell.
Managers, however, were a different kettle of fish, not least former Rangers gaffer Walter Smith, who has always loved Neil Young.
An amateur musician, I play guitar, piano and bass and do a bit of singing and harmonica, and I've had a modest recording set-up for 40 years.
When I saw Walter get so animated about music, I immodestly gave him a CD of myself doing some Neil Young songs, John Lennon's Imagine and various other things.
A fearsome man in Sir Alex Ferguson style if you fall foul of him – and I have experienced it for myself – I was shocked to see a new Walter Smith next time we met.
He loved my wee recordings, asked me all about them and said he loved the CD.
Not to brag, but when the Ibrox PR girl told me that he was playing my CD on his way into training every morning in his Bentley, I felt about 10 feet tall.
Another man who made a big impression on me was former United States President Bill Clinton.
During a pre-season trip to Johannesburg and Bloemfontein, South Africa, the press pack went to a lovely restaurant one night.
The food was great, the ladies who served us also painted our faces, and the whole thing was going splendidly.
Then we spotted Sir Tom Hunter, a fellow Scot, though a bit wealthier and better-known than any of us.
It turned out that Sir Tom was in the country to assist a Nelson Mandela charity, and sitting alongside him was the former Leader Of The Free World.
To be photographed with both of them, even in full make-up, was amazing.
---
Dedication from Dubliners legend was such a delight
Another bonus about working for The Weekly News is that your editor is unlikely to send you to a war zone, writes Craig Campbell.
There are times, however, when things get a bit hairy, and I got a taste of being in a trouble spot during one infamous night with Celtic.
We were in Vigo, Spain, during their run to the Uefa Cup Final, and things turned nasty while waiting for our flight home after the match.
I don't know how it all started but suddenly Spanish riot police, hitting anyone and everyone in their path, were smashing their way through a huge crowd of panicking, terrified fans, with us hacks in the middle of it. Glass smashing, blood on the floor, being charged and then these sinister senors backing off, regrouping and charging at us again. Not nice. And seeing people bleeding as we took off, also not nice.
It was easily the most horrible moment of my career. I was never going to be a Kate Adie.
The job, though, can also spring more pleasant surprises, like the time I took Mrs Campbell to see The Dubliners in Motherwell.
I had enjoyed interviewing Dubliners legend Eamonn Campbell, no relation, and he suggested I might like to come along to their next gig there.
My better half and I were thoroughly enjoying their great concert, in the packed hall, when Eamonn came to the microphone and said the next song was for a lovely lad, Craig Campbell from The Weekly News.
He asked if I was there, I put my hand up, they shone lights on the two of us from the stage, and hundreds of eyes turned to look at us.
A great wee advert for The Weekly News, even if we wanted the floor to swallow us.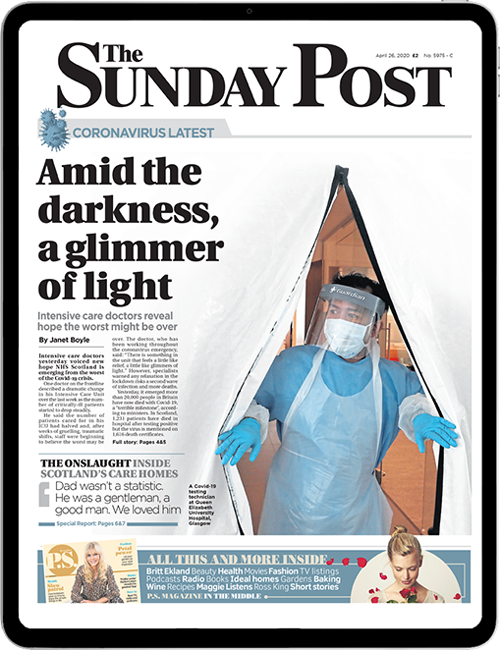 Enjoy the convenience of having The Sunday Post delivered as a digital ePaper straight to your smartphone, tablet or computer.
Subscribe for only £5.49 a month and enjoy all the benefits of the printed paper as a digital replica.
Subscribe