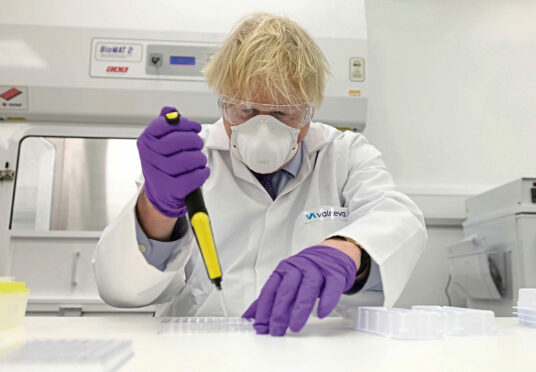 Politicians have demanded the future of a plant designed to manufacture Covid vaccine with the backing of more than £200 million of public money is secured after the owners shut down a key contract.
Two hundred staff work at the plant opened by French firm Valneva with the financial support of the UK Government but the company has just announced it will pay £30m in compensation to a German company involved in the manufacture after ending the contract.
The move comes after we reported last month how Valneva suspended manufacture of the vaccine because an order for 60m doses from the European Commission was cut to just 1.25m. There are currently millions of unsold doses in storage with a shelf life of 15 to 24 months.
MSPs have raised concerns about the future of the Livingston facility and called for an accounting of the public money given to the firm.
The plant, which has been visited by former Prime Minister Boris Johnson and First Minister Nicola Sturgeon, was set up with the support of £214m in non-refundable payments from the UK Government linked to a deal to supply 100m doses. That order was cancelled last September as too much vaccine had been ordered.
In February, Scottish Enterprise awarded Valneva £12.5m specifically to develop and make its Covid vaccine, as well as a £7.5m grant to support vaccines for other diseases. Valneva had drawn down £4.3m when manufacturing was halted. That could now be clawed back.
Valneva has terminated a collaboration with German biotech company IDT Biologika, which had been manufacturing doses. IDT will receive compensation of £31.5m in cash and £4m of equipment.
The announcement saw Valneva shares tumble from £7.15 to £5.74. Samir Devani, an analyst at RX Securities who provides healthcare sector investment advice, said: "The market has been aware that there was a substantial risk of Valneva terminating activities in light of government contract cancellations. The extent of the compensation payment may also be a factor as to why the shares have fallen significantly."
Labour MSP Foysol Choudhury said: "If the plant closes its doors it would be a major blow to the community. Our governments need to start planning now so we are ready to support the plant's workers and make sure these crucial jobs and skills aren't lost altogether."
Tory MSP Miles Briggs said: "The SNP government gave a significant amount of taxpayers' money to develop this vaccine. Due diligence is clearly needed over what this money has been used for and whether it's helping deliver manufacturing capacity or not."
Valneva CEO Thomas Lingelbach said: "Our site in Livingston remains a key strategic asset for the manufacture of our marketed vaccine IXIARO and our single-shot vaccine candidate against the mosquito-borne viral infection chikungunya."
Lingelbach also defended the drawing down of Scottish Enterprise grant money, adding: "The partial funding received so far has helped to support the development of Valneva's drug manufacturing facility in Livingston. The second grant aims to support research and development connected to Valneva's manufacturing processes of its other vaccines."
Scottish Enterprise is in talks with Valneva over the grant funding, which could be reclaimed. It said: "The company is assessing its options in terms of the future of the Covid vaccine, so it's still too early to say whether claw-back will be pursued but we remain in dialogue with the company."
Meanwhile, health and social care workers across the UK will no longer require weekly tests for Covid-19 as asymptomatic testing pauses from Wednesday, in an easing of restrictions by chief medical officers in the four nations.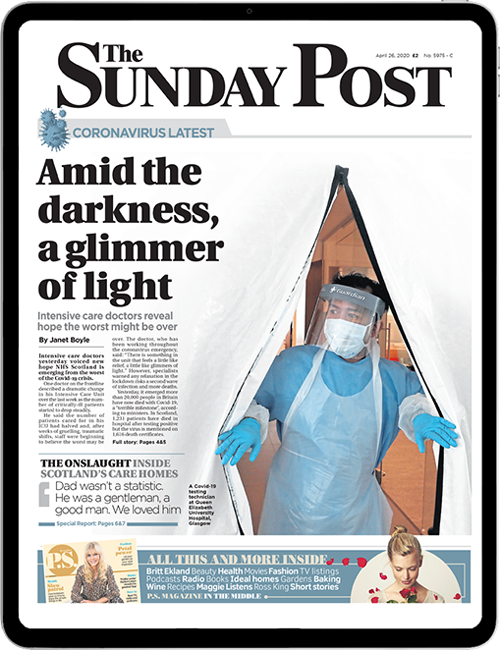 Enjoy the convenience of having The Sunday Post delivered as a digital ePaper straight to your smartphone, tablet or computer.
Subscribe for only £5.49 a month and enjoy all the benefits of the printed paper as a digital replica.
Subscribe