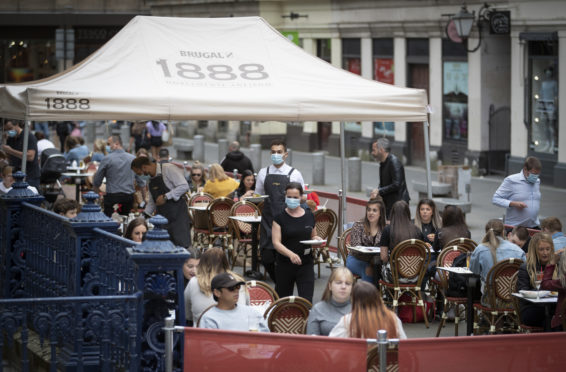 Scotland finally moved down to "Level 0" on the roadmap out of lockdown – the most freedom we've enjoyed since the beginning of 2020.
As well as being able to meet more people indoors, life celebrations such as weddings and funerals can now go ahead with larger numbers, and last orders at the pub has been pushed back to midnight.
What's more, we can more freely hug our friends, family and loved ones, and the daily commute may return from as early as next month, as almost three million Scots have already received two doses of vaccine.
It's the news we have all been waiting to hear ever since the first national lockdown. So, why are so many of us feeling anxious about a return to "normal" life?
According to a recent study, 58% of Scots feel scared, anxious or apprehensive about the prospect of lockdown ending, while 38% admit it will be a long time before they feel comfortable socialising as they did pre-pandemic.
The survey, conducted by OnePoll for The Big Lunch, an event aimed at building better-connected communities, also found about 66% of respondents were worried about visiting crowded places.
Dr Jane Morris, vice-chair elect of the Royal College of Psychiatrists in Scotland, believes most Scots will have some worries and concerns as lockdown lifts, and advises exercising understanding as we slowly re-enter social settings.
"All of us will have some sort of anxiety, because there are so many things that we're still not absolutely sure about – there's an awful lot of confusion and muddle, and fear of doing things wrong," explained Dr Morris.
"There's also a lot of fear about how other people are going to behave, too, because we're already seeing some people in the community rather jumping the gun. It's absolutely normal to feel a sense of anxiety. Any change is always stress-provoking."
For anyone feeling anxious or stressed, Dr Morris recommends talking about your fears, and taking the transition slowly.
She said: "One tip is to make sure you forgive yourself, and you don't put 'shoulds' and expectations upon yourself. There's no need to feel ashamed of feeling anxious.
"I would also recommend practising communication skills – even if you need to role-play with a friend or family member – to work out ways to turn down invitations that you don't quite feel ready for, while still being appreciative.
"And, lastly, actually communicate your anxiety. Say things like, 'I've been through a tough time, I'm finding it quite challenging to think about returning to the outside world, and can I ask you to be patient?'"
As the rules around social distancing are also relaxed – Level 0 sees the two metre rule reduce to one metre in all indoor public settings and outdoors – there could also be tricky etiquette issues to navigate.
To hug or not to hug, that is the question. And for those who are nervous about how to greet acquaintances in a post-lockdown world, etiquette expert Paul Russell has some top advice.
"The best course of action when meeting someone new and being unsure of their preference for physical contact is to be amusing and self-deprecating about it," explained Paul, who is managing director of training company, Luxury Academy.
"Say something like, 'Do you know, I always forget, can we shake hands now or has that rule changed again?'
"Then you can wait for the answer and ascertain what their preference is. The best way to deal with any potential awkwardness or social faux pas is to address it with good humour, manners and empathy, just as you would have negotiated similar situations pre-pandemic."
Dr Morris admits the power of touch has been lost while communication has transitioned online, and says we now don't have to rely on such close connections as hugs to show we care.
She said: "The power of touch doesn't have to be a hug – sometimes a hand on a shoulder or shaking hands when you meet somebody is very powerful indeed."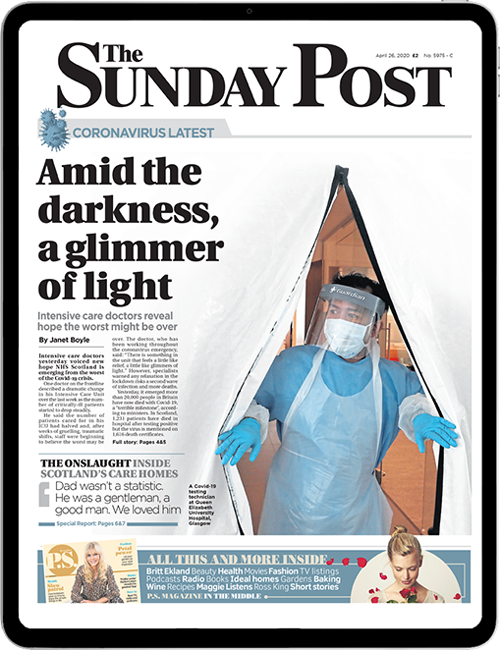 Enjoy the convenience of having The Sunday Post delivered as a digital ePaper straight to your smartphone, tablet or computer.
Subscribe for only £5.49 a month and enjoy all the benefits of the printed paper as a digital replica.
Subscribe