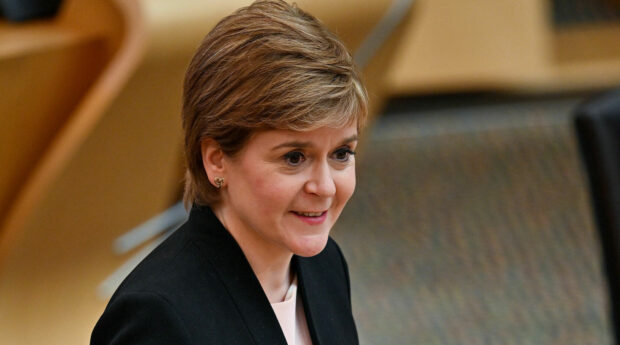 Nicola Sturgeon has said people who test positive for Covid-19 should continue to isolate in Scotland.
The legal requirement for infected people to self-isolate in England will be lifted from Thursday, Boris Johnson has announced.
Although there has never been a legal requirement in Scotland, Ms Sturgeon said the guidance to isolate would remain.
In a coronavirus update to the Scottish Parliament, Ms Sturgeon said: "This new approach will see us resort much less, hopefully not at all, to legally imposed protective measures.
"Instead, we will rely predominantly on vaccines, treatments and sensible public health behaviours and adaptations.
"However much as we might wish it was not the case, Covid is still a public health risk here and globally and likely to remain so for the foreseeable future so we must also remain vigilant and prepared."
The legal requirement to wear face coverings in shops and on public transport will end on March 21.
Coronavirus passports will also no longer be required for nightclubs and large events the First Minister said, with legally-enforceable measures changing to guidance.
Nicola Sturgeon has also said there will continue to be free coronavirus testing, in contrast to England.
She criticised the decision by Boris Johnson to end universally free testing and said there was now a lack of clarity on funding for the testing programme for devolved countries.
Telling MSPs of her "frustration" at the UK Government, she said: "Current funding arrangements mean that though taxpayers in all four UK nations contribute to the costs, it is decisions taken for England that determine the resources available to Scotland, Wales and Northern Ireland for testing and other Covid measures.
"As of now, we have no clarity on how much of the Covid testing infrastructure the UK government intends to retain; no clarity on how much investment will support it in future; and no clarity on whether the Treasury will provide additional resources to pay for it or demand instead that funding is taken from elsewhere in the health budget.
"I hope we get this clarity soon so that we can out in more detail our longer-term approach to testing.
"However, and I will say more later, I want to give an assurance that the Scottish Government is determined to retain a robust testing system capable of providing Scotland with strong resilience against future Covid threats, and firmly aligned with public health advice and the principles underpinning our National Health Service."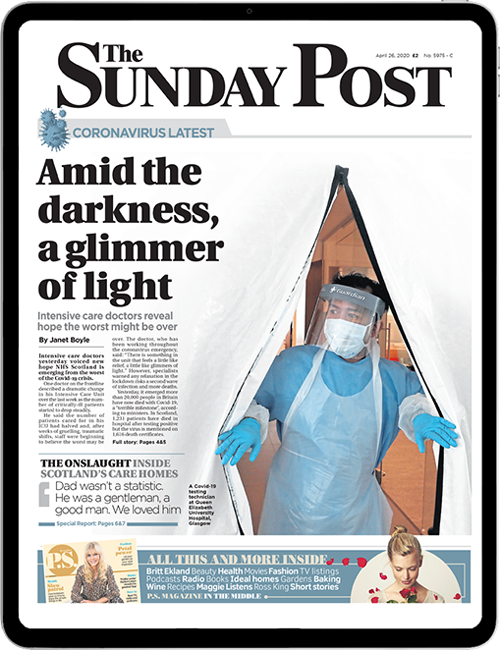 Enjoy the convenience of having The Sunday Post delivered as a digital ePaper straight to your smartphone, tablet or computer.
Subscribe for only £5.49 a month and enjoy all the benefits of the printed paper as a digital replica.
Subscribe