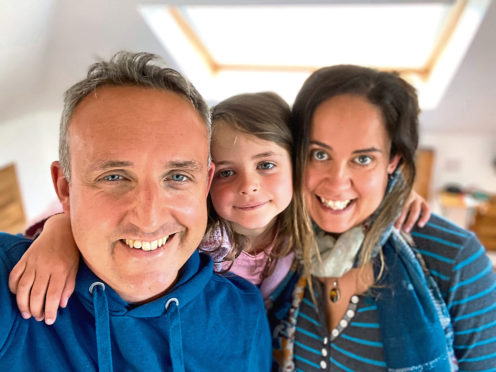 An MSP has revealed how his family had to undergo a second test for coronavirus after their first test results were lost.
Alex Cole-Hamilton and his family went to Edinburgh's drive-through testing lab when his six-year-old daughter's temperature spiked.
He received a text message the next day which said he didn't have the virus but his wife, Gill, who is a teacher, and daughter Darcy did not get their results.
Mr Cole-Hamilton, who is the health spokesman for the Scottish Liberal Democrats, told Scottish Health Secretary Jeane Freeman and Jason Leitch, Scotland's National Clinical Director.
Mr Leitch said the results had been lost and Mr Cole-Hamilton's wife and daughter had to be tested again. They didn't have coronavirus but Mr Cole-Hamilton fears delays to providing results could lead to more infections.
Mr Cole-Hamilton said: "I am concerned about the deficiencies in the testing regime, which I have personally encountered. It's not about whose fault it is, but it needs to be sorted.
"If you're going to take days to get a result back, people could be infecting others. What we need to get to is a turnaround of three or four hours, which they have in other countries."
Mr Cole-Hamilton has three children. The youngest began feeling unwell on April 26.
He said: "She became lethargic and very hot and said she was achy. We took her temperature and it was high – 39 degrees."
Mr Cole-Hamilton and his wife are key workers so they arranged a visit to the UK Government's drive-through test centre at Edinburgh Airport the next day.
The swabs are sent to Glasgow to be tested and results are usually sent by text within 48 hours.
Mr Cole-Hamilton said: "I got my result on the Tuesday night but we waited and waited and for Gill and Darcy's results."
The Liberal Democrat health spokesman regularly speaks with Jeane Freeman and Jason Leitch and both asked how the testing process went.
He said: "I told them we wanted to get back to work but we were still waiting on results. Jason chased it up and came back and said there's no way to work out where the tests are unless we had kept the barcodes so, basically, they were lost. And, of course, we didn't keep the barcodes because we didn't think there would be a problem.
"In the end we took matters into our own hands. After waiting a week we went back and got tested again, which was not ideal. We finally got the all-clear the following Monday evening."
Ms Freeman said: "We understand that when individuals are tested in one of the UK Government testing centres they will receive their results via text message. In the case that they do not receive them, it is important they retain the barcode they are given when tested in order to request results again."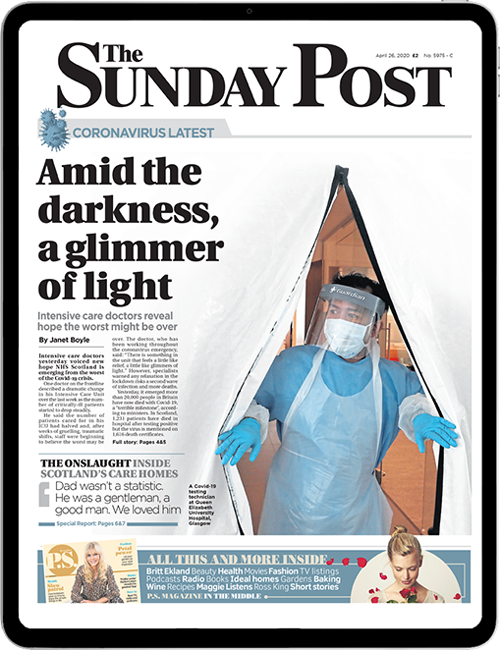 Enjoy the convenience of having The Sunday Post delivered as a digital ePaper straight to your smartphone, tablet or computer.
Subscribe for only £5.49 a month and enjoy all the benefits of the printed paper as a digital replica.
Subscribe