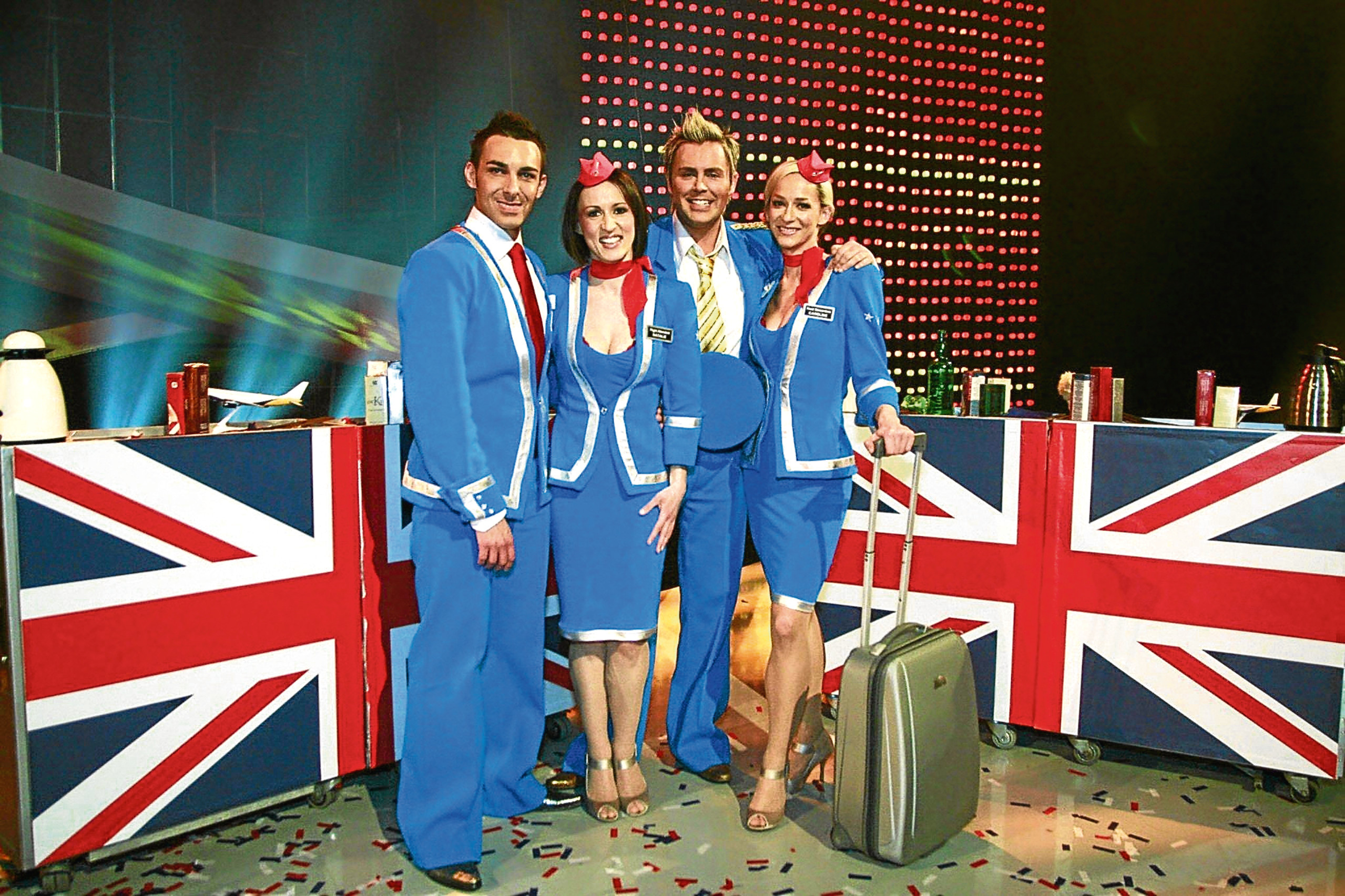 MAKING someone select the 10 worst UK Eurovision entries should be against the Geneva Convention.
After ploughing through the dross that makes up the vast majority of our entries — of anyone's entries, for that matter — I knew how Panamanian dictator General Noriega felt after being driven from his hideout in the Holy See's embassy by a US Army psychological warfare team playing the theme from Barney the Purple Dinosaur at him 24 hours a day.
I thought it would be easier. I thought I could just choose 10 from every entry since Bucks Fizz's damnably catchy Making Your Mind Up won the 1981 Song Contest.
Apart from Gina G's 1996 effort Ooh Aah . . . Just A Little Bit, which was ace.
But the sheer volume of awful tunes was incredible.
What was pretty straightforward, though, was choosing the very worst British insult to European cooperation through music.
CRY BABY — JEMINI (2003)
In 2003, the truly-awful Jemini scored our first and, amazingly, so far, only "nul points" with Cry Baby.
A particularly bland — and oddly Spanish-inflected — bit of Euro pop fluff, even the band admitted their performance was abysmally flat and off-key, claiming they'd been unable to hear the backing track — lucky them!
At least Gemma got dressed up for the occasion.
Her partner Chris, in a white shirt and faded, baggy denims, looked like he'd wandered in from dress-down Friday at a call centre.
MARY ANN — BLACK LACE (1979)
BLACK LACE frontman Alan Barton's rasping rendition of an oddly old-fashioned stomp-along has all the aural charm of fingernails scratching down a blackboard.
Surprisingly — perhaps amazingly — the band did go on to bigger and better things after they finished seventh with Mary Ann.
They had three UK Top 10 hits with Superman, Agadoo and Do The Conga.
DON'T PLAY THAT SONG AGAIN — NICKI FRENCH (2000)
OK, Nicki, it's a deal.
She might have only been in her mid-30s when she came a then British-lowest placing of 16th, but she sang and pranced about like yer granny listening to the Shoop-Shoop Song at a family wedding.
And her stylist needed sacking for persuading her to stomp about in an ill-advised tummy-revealing top.
THE BAD OLD DAYS — CO-CO (1978)
ANOTHER to be our worst showing at that time, at least Cheryl Baker recovered from this to win with Bucks Fizz three years later.
A blatant attempt to recreate Abba's winning formula of male and female vocalists singing a piano-driven up-tempo number, it sounded like something Benny and Bjorn would bury in a barrel of pickled herring lest it foul the fresh Stockholm air.
SAVE ALL YOUR KISSES FOR ME — BROTHERHOOD OF MAN (1976)
A CONTROVERSIAL choice, considering it won the damn thing, but this is just insufferably twee even for Eurovision.
And the band's name is so smugly self-satisfied, it makes me want to set fire to commemorative tea towels.
Singer Mike Lee's 70s tache is against all that's holy, while his gargantuan shirt collar would have seen him pose a danger to low-flying aircraft in anything over a stiff breeze.
ONLY THE LIGHT — RIKKI (1987)
https://www.youtube.com/watch?v=IrDr_cY1HVw
SCOTS have a proud Eurovision tradition with Lulu winning in 1969, three years after the be-kilted Kenneth McKeller's bare knees caused a sensation in Luxembourg.
But Rikki, christened Richard Peebles in his native Glasgow, was more a man without a clue than a man without love.
He sang the kind of American pop-rock that cluttered the charts in the mid-80s — I say "sang", he was as flat as the Highlands aren't.
FLYING THE FLAG — SCOOCH (2007)
WORST name for an entrant ever?
This was just a list of European capital cities set to an insipid beat, sung by four people put together by bubblegum pop producers Mike Stock and Matt Aitken and were inspired by the song's title to perform dressed as camp cabin crew.
They sealed their fate by performing in Helsinki in front of a neon Union Jack.
I CAN — BLUE (2011)
NO, you can't. Unless the question was: "Can you write something that's meant to be anthemic but turns out more anaemic?"
This was the first use of the UK's plan to reverse our Eurovision fortunes by employing an established act but Blue fared no better than Engelbert or Bonnie Tyler.
A bland boyband tune.
THAT SOUNDS GOOD TO ME — JOSH DUBOVIE (2010)
OH no, it doesn't, and the juries agreed as this was another to finish dead last.
Concocted by Pete Waterman and Mike Stock, it was meant to hark back to their chart-topping past, but the likes of Kylie and Jason would have hopped onto the first plane back to Ramsay Street rather than sing this drivel.
And as for Mr Dubovie, he possessed all the charisma and stage presence of a particularly shy haddock.
A MESSAGE TO YOUR HEART — SAMANTHA JANUS (1991)
https://www.youtube.com/watch?v=rdtglC5k320
TO be fair to Ms Janus, or Ms Womack as she is now, even she labelled her performance as ridiculous and looked distinctly uncomfortable singing a song about starving children while dressed in a pink mini-dress.
The up-tempo melody and three backing singers in white mini-dresses clashed horribly with a song lambasting folk for "their only hunger being greed".
Luckily, EastEnders and Ronnie Mitchell beckoned, though poor Samantha says that the lyrics are burned into her memory for ever.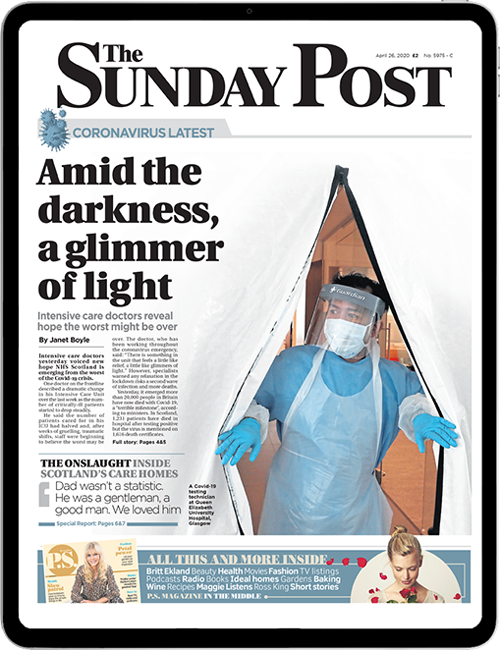 Enjoy the convenience of having The Sunday Post delivered as a digital ePaper straight to your smartphone, tablet or computer.
Subscribe for only £5.49 a month and enjoy all the benefits of the printed paper as a digital replica.
Subscribe