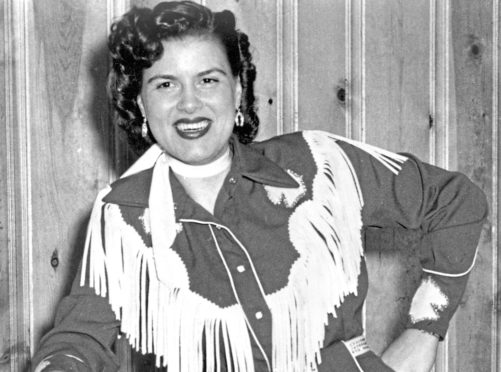 Patsy Cline only lived to 30, but she left a legacy that continues to thrill audiences across the globe.
She was born Virginia Patterson Hensley on September 8 1932 in Gore, a tiny corner of Virginia that even now has a population of just 1,600.
It was a very smalltown beginning for a woman who would "kick the door down" for all future female country stars, survive being abused by her father, marry twice, raise two kids, make herself a true icon of music, and perish in a plane crash at the peak of her powers.
She has had two movies made about her extraordinary life, along with countless books, and even Johnny Cash looked up to her as a special one, in an era when country girls were treated in a very patronising way.
Patsy Cline, it seems, was also a formidable woman, utterly sure of where she was headed and capable of doing 30-plus takes of a song to get it perfect in the studio.
Englishwoman Sue Lowry is touring the country as Patsy, belting out Cline's many classic songs in an eerily-similar voice, even wearing similar outfits, and Patsy has been a major part of her life.
"She'd had a horrible life, really, and things were just getting good for her," says Sue. "She was cut off in her prime.
"I think that if she had lived, she would definitely have toured the world. There hasn't been anyone like her since.
"In our household, I was brought up with Patsy Cline. My mum and dad were in a country band, and my brother does it as well. In fact, there was talk of a family band but we never actually did that.
"My earliest memories are from the age of about seven, and it was Patsy Cline, rock 'n' roll and The Beatles. My mum sang Patsy Cline numbers, and it all came from her.
"Mum taught me about putting feeling into your singing, and you can't get more feeling than Patsy Cline. When you listen to her you can believe every word she's singing.
"There are so many nuances in her voice, and you try to capture those. I've also tried to emulate the clothes she wore, but I find audiences are mostly interested in the music."
Cline's mother made her famous outfits, of course, and Sue proudly reveals that it's her own mother who makes hers now.
"People always comment on the lovely outfits," she admits. "My mum is so good at making them.
"That red outfit with the stars on! She doesn't realise how good she is. She'll see me wearing something and go, 'That's nice,' and I tell her, 'You made this for me!' She's really clever.
"Anything I pick up from vintage stores, she'll take it and embellish it with finishing touches to make it that bit more special."
Patsy's own family and locals around her didn't actually realise just how big a star she was at the time, and it would take future generations to get used to the fact they'd had a genius among them.
They would also struggle to adjust to the fact that a young woman in those days could be so forceful.
"It took a long time for her hometown to accept her because she was such a powerful, sexy woman," says Sue. "People were afraid and women were thinking, 'Oh, lock up your husbands!'
"They didn't take her seriously and some looked down on her, but later they came around, let's say. She was definitely a feminist, ahead of her time, she wouldn't take any nonsense.
"Patsy stood up for herself, and they say that she didn't hold the door open for women, she kicked it down!
"She was also friends with Johnny Cash and June Carter, and there was respect there. They toured together. She wasn't just being brought on for what she looked like. This girl could sing."
She's Got You, Crazy, Walkin' After Midnight, I Fall To Pieces and Sweet Dreams were just a few among many hits, with her singles and albums doing great business.
She would become the first female solo artist inducted into the Country Music Hall of Fame in 1973, a decade after her death, and she spent an incredible record 251 weeks on America's country charts.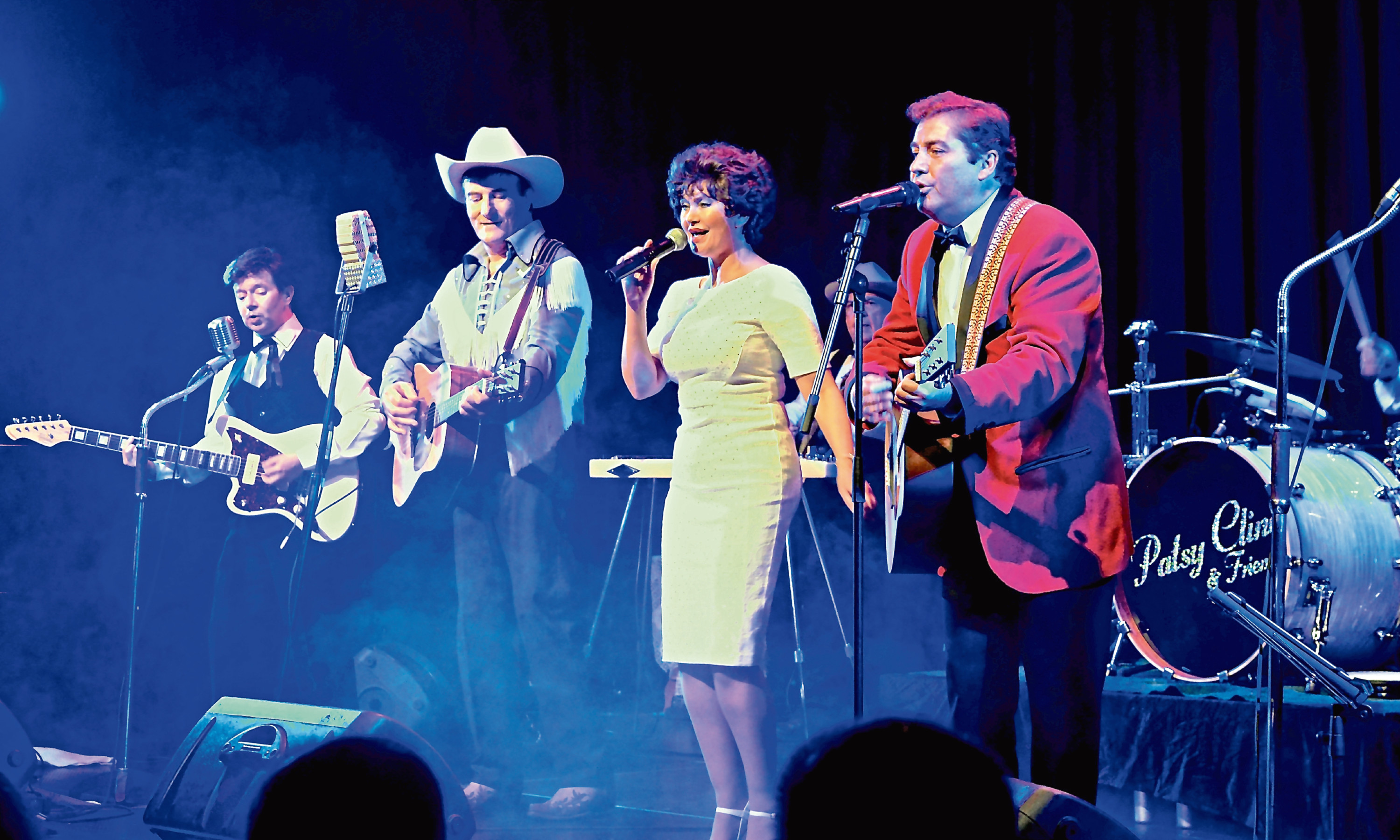 It didn't come easily – it came through blood, sweat and tears, sometimes literally, and those dreadful early days suffering at the hands of her father all poured out in her emotional singing.
Patsy was also the sort of singer who was constantly searching for the perfect recording, and Cline would drive herself hard when the tape machines were running, even when seriously unwell.
In the summer of 1961, she and her brother Sam were in a head-on collision on Nashville's Old Hickory Boulevard, with Patsy almost killed as she was thrown against the windscreen.
Seeing the lady driver of the other car die before her eyes, as she described it, was a memory that would remain with her until her own death.
Even this horror, however, didn't prevent her getting out of the hospital bed and heading straight to the studio once more, despite scars on her head that would be covered by a wig.
"Patsy made a lot of recordings," Sue explains.
"Her first contract with Four Star meant she had to record some stuff she didn't really want to do. She wanted a bit more say in what she did.
"She wasn't very happy about having to do a lot of ballads. She liked songs with that growl in her voice – Patsy was used to performing live and giving her all, but they tried to smooth her out.
"Patsy was a perfectionist in the studio, never really totally happy. But she could sit and smile while listening to herself, which is not like me! I hate hearing my voice, can't bear it. Even radio interviews, I hate hearing them.
"She would do a song live in the studio. She'd had the car accident and she'd gone to the studio too early, as she still had broken ribs. She tried to record Crazy, but had to do it again weeks later, once she could fully expand.
"It would have been just one take, which is unbelievable. I think if you listen to Crazy, you can hear the ghost of the first track, with the first vocal recording still on the tape.
"If you listen very carefully, you can just hear another little 'Crazy' overlapping!"
Towards the end of her short life, she was earning unheard-of sums for each concert, and the cowgirl outfits were slowly being replaced by cocktail dresses and gold lame pants and high heels.
Patsy said in the year she died that her success was so all-encompassing that she was finding it tough to surpass what she had done before.
The world was robbed of what she might have gone on to achieve on March 5 1963, when her plane crashed 90 miles from Nashville, where she'd been headed.
Her watch had stopped at 6.20pm, so it was easy to work out when exactly things had gone wrong.
A lot of time has passed since, but we've never found a true successor to the late, great Patsy Cline.
---
Find out more about all of Sue Lowry's Patsy Cline and Friends gigs – alongside Hank Williams and Jim Reeves acts – at amptheatreagency.co.uk