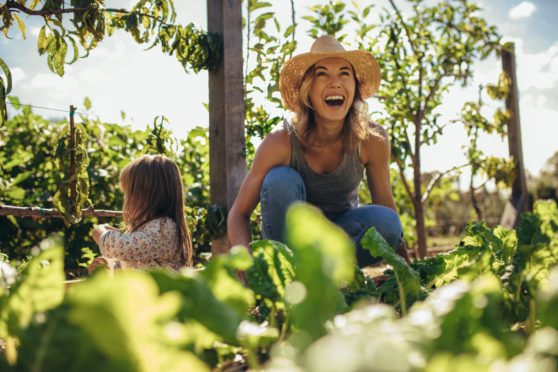 Grassroots growing organisations have called on councils to provide more allotments after a surge in demand for plots.
The popularity of allotments has soared since lockdown and waiting lists in parts of Scotland are so long that some people may never get a plot.
Now the Scottish Allotments and Gardens Society (SAGS) has called on the Scottish Government to make sure councils meet the demand for growing space.
The Glasgow Allotments Forum has also launched an Action For Allotments campaign to put pressure on Glasgow City Council.
Under the 2015 Community Empowerment (Scotland) Act, local authorities should ensure the number of people on waiting lists does not exceed half the number of allotments they have, and nobody should have to wait more than five years for a plot.
Full-size plots of 250 square metres – large enough to feed a family – should also be available.
But waiting lists in some areas are so long that allotment committees are offering smaller plots or raised beds to give people the opportunity to get growing.
Richard Crawford, who is on the board of SAGS, wants to see a consistent approach applied across Scotland.
He said: "It needs to be resolved as there are an awful lot of people who would like their own growing space.
"If you can grow your own veg, it's not only good for your physical and mental health but it's also a different product to what you buy in the shops. There's a different world of taste and flavours."
Jenny Reeves, chair of the Glasgow Allotments Forum, said: "You've got people putting themselves on waiting lists of allotments around Glasgow, and some of them will be on that waiting list 12 years before they've got a hope in hell of getting one."
Before lockdown, there were 1,099 people on waiting lists for a plot on one of the 21 council-run sites in Glasgow. Between March and June, another 163 people added their names to waiting lists at 11 of those sites.
The council is currently planning to create another 70 plots by extending an existing allotment and making two new sites, one in Drumchapel and one in Sighthill.
Highland Council runs no allotment sites but is carrying out a public consultation on its food growing strategy.
The Highland Council said: "The council is committed to working with its public sector partners, private landowners, community groups and allotment associations to increase the provision of allotments in line with demand across the Highlands."
The Scottish Government said: "The government is working with representatives from local authorities and the Scottish Allotments and Gardens Society to ensure there's a joined-up approach across Scotland and to provide allotments."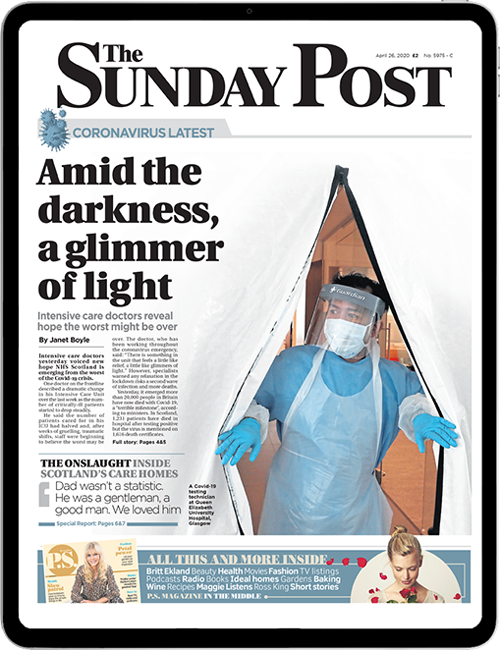 Enjoy the convenience of having The Sunday Post delivered as a digital ePaper straight to your smartphone, tablet or computer.
Subscribe for only £5.49 a month and enjoy all the benefits of the printed paper as a digital replica.
Subscribe