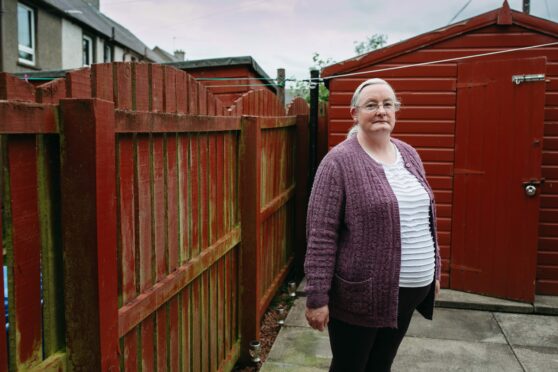 Helen Dillet is breathing a sigh of relief after Raw Deal helped smooth a dispute she was embroiled in with her local authority over a £5,000 garden fence.
The 53-year-old has lived in the same home in Fauldhouse, West Lothian, since she was born there, staying on at the council-owned property after her parents passed away.
However, the former carer was at loggerheads with West Lothian Council after a neighbour erected a garden shed that was leaning against her 6ft-high fence. This was causing damage to the structure and was stopping her from having it painted. She wanted the next-door shed moved and her fence fixed but said the council was dragging its heels.
"My dad and I had paid about £5,000 for the fence to give us a bit more privacy," she said. "The council wrote to us to say we didn't need planning permission so we went ahead with it.
"But when I needed to have it repaired and painted I felt I was being passed from pillar to post.
"I actually came into the world in the house and we have paid a small fortune in rent all that time, so I felt that the least the council could do was give me a fair hearing."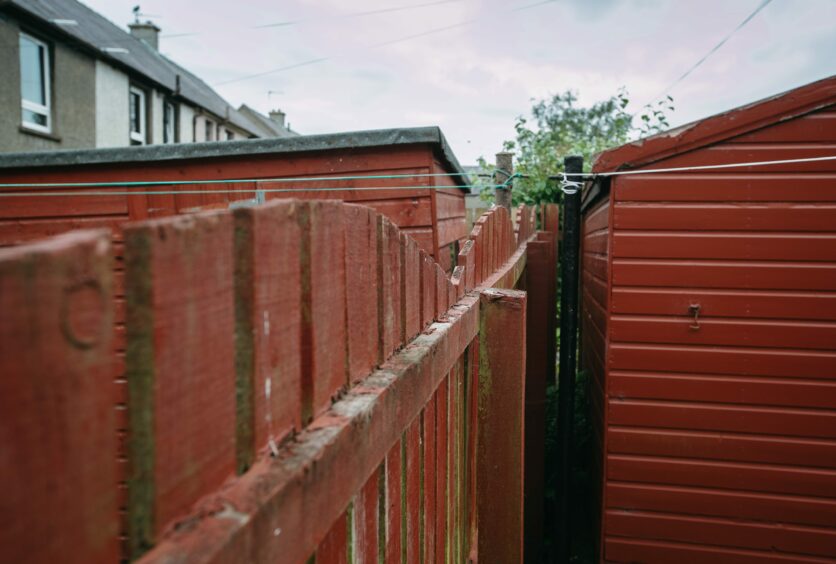 Her issues started a few months ago when she decided to have the fence painted before winter set in.
"I couldn't get this started as a neighbour had put a shed up against it," she said.
"As far as I'm aware, this should have been at least a metre from the dividing area between the properties.
"The neighbour wouldn't shift it and when I first contacted the council I was told that it wasn't their problem as it was my fence.
"Not long after that they said that, technically, they owned the fence but then I couldn't get them to do anything about the shed or the damage.
"My fence was buckling and in time it would just fall apart. There is no way I could afford a new one."
Damage
She said other damage had been done to the fence two years previously but that the council had said at the time that this was the responsibility of Scottish Power, who had been laying cables in the area. "Scottish Power had been working at the side of the house where there is no fence so they couldn't possibly have damaged it," she said.
"No one at the council seemed to want to listen and the stress of it all was wearing me down. I didn't know where to turn."
At the end of her tether, she wrote to Raw Deal for help. We contacted West Lothian Council on her behalf and asked it to investigate.
The good news is that the local authority has determined that it does indeed own the fence and is now arranging to have it repaired. It has also had the neighbouring shed moved so that it is not leaning against the structure.
West Lothian Council said: "Our housing staff have assessed the area of fencing and identified the fence as a dividing fence owned by the council.
"It has since been determined that the council's building services will carry out repair work and this is currently in the process of being scheduled."
Dillet was relieved that she can now finally arrange to have her fence repainted at her own cost, once it has been fixed.
"Thank you, Raw Deal, for all the support," she said. "This has been a saga."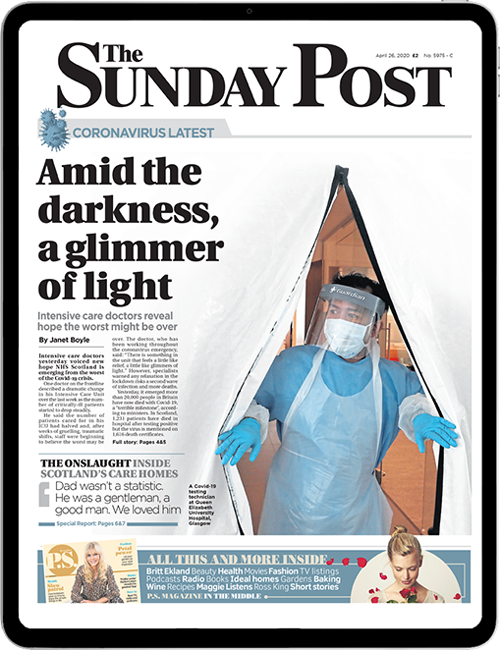 Enjoy the convenience of having The Sunday Post delivered as a digital ePaper straight to your smartphone, tablet or computer.
Subscribe for only £5.49 a month and enjoy all the benefits of the printed paper as a digital replica.
Subscribe