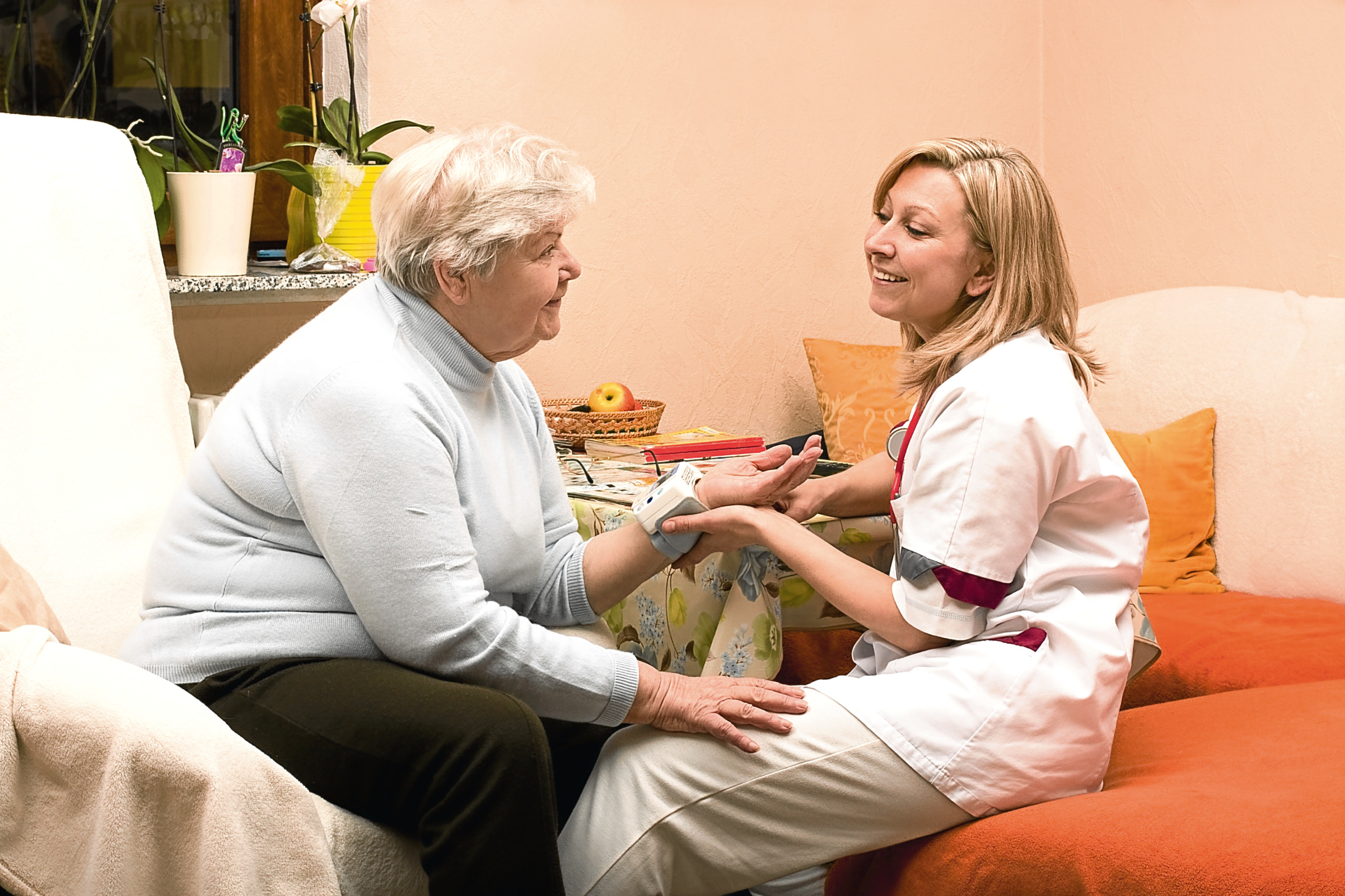 SCOTLAND is facing a social care time-bomb as the cost of looking after the elderly soars over the next two decades.
Revised Scottish Government estimates reveal a massive increase in the future cost of providing free personal care, The Sunday Post can reveal.
Our ageing population will put an unprecedented strain on the public purse, with an extra 20,000 elderly people relying on the controversial policy.
When free personal care was launched in 2002, First Minister Henry McLeish said it would cost £125 million a year.
But costs have since soared and figures now show the policy is expected to cost a staggering £1.8 billion a year by 2039, outstripping the previous estimate of £1.3bn by 2033.
The number of over-65s needing the policy is projected to grow to 97,000 by 2039, standing at around 77,000 today.
The Scottish Government has been forced to underline its support for the policy amid concern the benefit could become unsustainable.
Scottish Conservative shadow health secretary Donald Cameron said: "It's hugely important for the SNP to keep a watchful eye on the long-term affordability of this initiative."
It comes as Health Secretary Shona Robison launches a feasibility study on Frank's Law, which would see the policy extended to assessing the under-65s who have health problems.
Scottish Liberal Democrat social care spokeswoman Karen Clark questioned whether the policy was affordable should Scotland choose independence in the future.
She said: "Free personal care for the elderly was one of the great success stories of the time Liberal Democrats were in government.
"It provides enormous benefits to people.
"We also support the introduction of Frank's Law, which would see the extension of free care services to those under 65 suffering from degenerative illnesses such as dementia.
"The Scottish Government's own official figures show an independent Scotland would immediately face a £15 billion deficit which would have to be met by either massive tax rises or cuts to services such free personal care.
"The SNP should explain if free personal care is one of the areas where cuts would fall."
Keith Robson, Age Scotland chief executive, defended the policy, however, and said the estimates ignored the fact older people were staying healthier for longer.
He said: "Free personal care is rightly the settled will of the Scottish Parliament because it is about protecting people's dignity in later life.
"People receive personal care because they live with health conditions which require it, and that is why it should be free in the same way other health services in this country are provided free of charge.
"But it is also important to recognise the more we promote people remaining healthy and active in later life, and the more we move health services to prevention rather than cure, then fewer rather than more older people will require personal care.
"Age Scotland works to promote healthy, active ageing for Scotland's older people, and if we seize that agenda as a nation there is no reason why these forecasts should become the reality."
Ms Robison insisted the Scottish Government would not abandon free personal care.
She said: "We are absolutely committed to maintaining free personal care and ensuring Scotland's older people receive the support they need, now and in the years to come.
"Free personal and nursing care currently touches and improves the lives of approximately 77,000 older vulnerable people in Scotland.
"We are working with councils and health boards to agree what needs to be done to shape the future of health and social care over the next 20 years.
"We're also continuing to take forward the integration of health and social care which enables people to get the care and support they need to stay in their own homes for longer.
"This year, almost half-a- billion pounds of NHS investment will be going to integration and social care to help deliver these vital community-based services."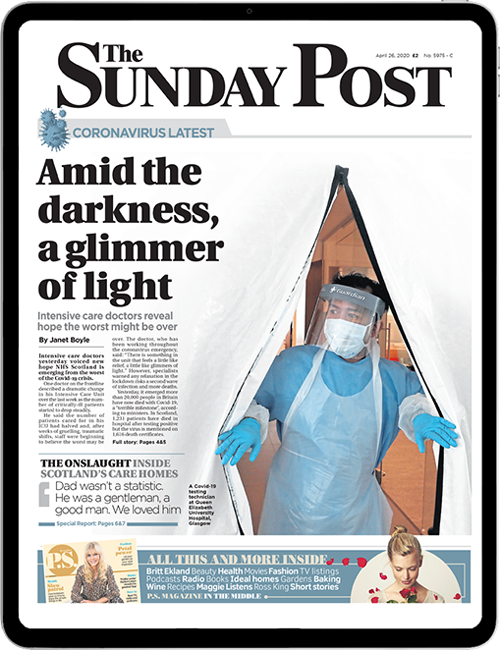 Enjoy the convenience of having The Sunday Post delivered as a digital ePaper straight to your smartphone, tablet or computer.
Subscribe for only £5.49 a month and enjoy all the benefits of the printed paper as a digital replica.
Subscribe