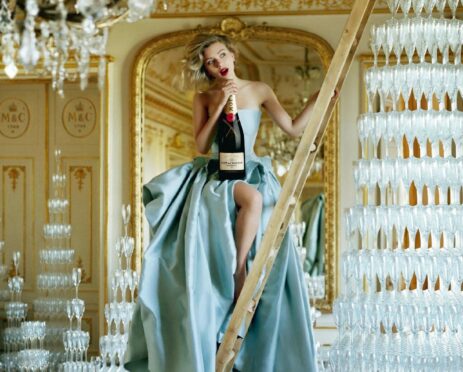 Scots are blowing lockdown savings on high-living and holidays despite a looming cost-of-living crisis.
High-end retailers and suppliers say sales are booming as people spend money saved during restrictions.
From luxury handbags and five-star holidays to butlers and champagne for no special reason, Scots seem to be spend, spend, spending as economic storm clouds gather and experts predict steep rises in prices of everything from gas to groceries.
However, Simeon Rosset, who runs Rosset Bespoke Butlers, sees no sign of rainy-day thinking and says demand for personal butler services is up by 50% compared to before the pandemic.
"People have not treated themselves for a while because they haven't been able to," Rosset said.
"There's a psychology that Covid has taught us we only live once, but also a backlog of money saved up that there has been nothing to spend on.
"It's all about being spoiled and people are realising that experiences are much more valuable than money. The money in the bank is nothing compared to the memories you will remember forever."
People are booking their next holiday straight from the airport as 2022 destination plans surge
Rosset, who has over 20 years experience as a butler and has provided services for A-listers and royalty, added: "People are booking a butler for special occasions, like big birthdays, but we are also seeing a lot of staycation bookings. They will hire a lodge or a castle, basically a luxury accommodation, and are booking a butler for the duration of their stay.
"Clients are looking for that really luxurious treatment, like they might get on a cruise or a Caribbean holiday.
"At first, when it's not something people are used to, they wonder what they can ask the butler to do, but a day or two in they realise it's actually a lovely treat to have someone taking care of everything for them.
"A butler will pre-empt what people need. They'll have afternoon tea set out for you getting back, your room turned down at night, fresh towels laid out, clothes folded and tidied away, and even unpack and pack for you.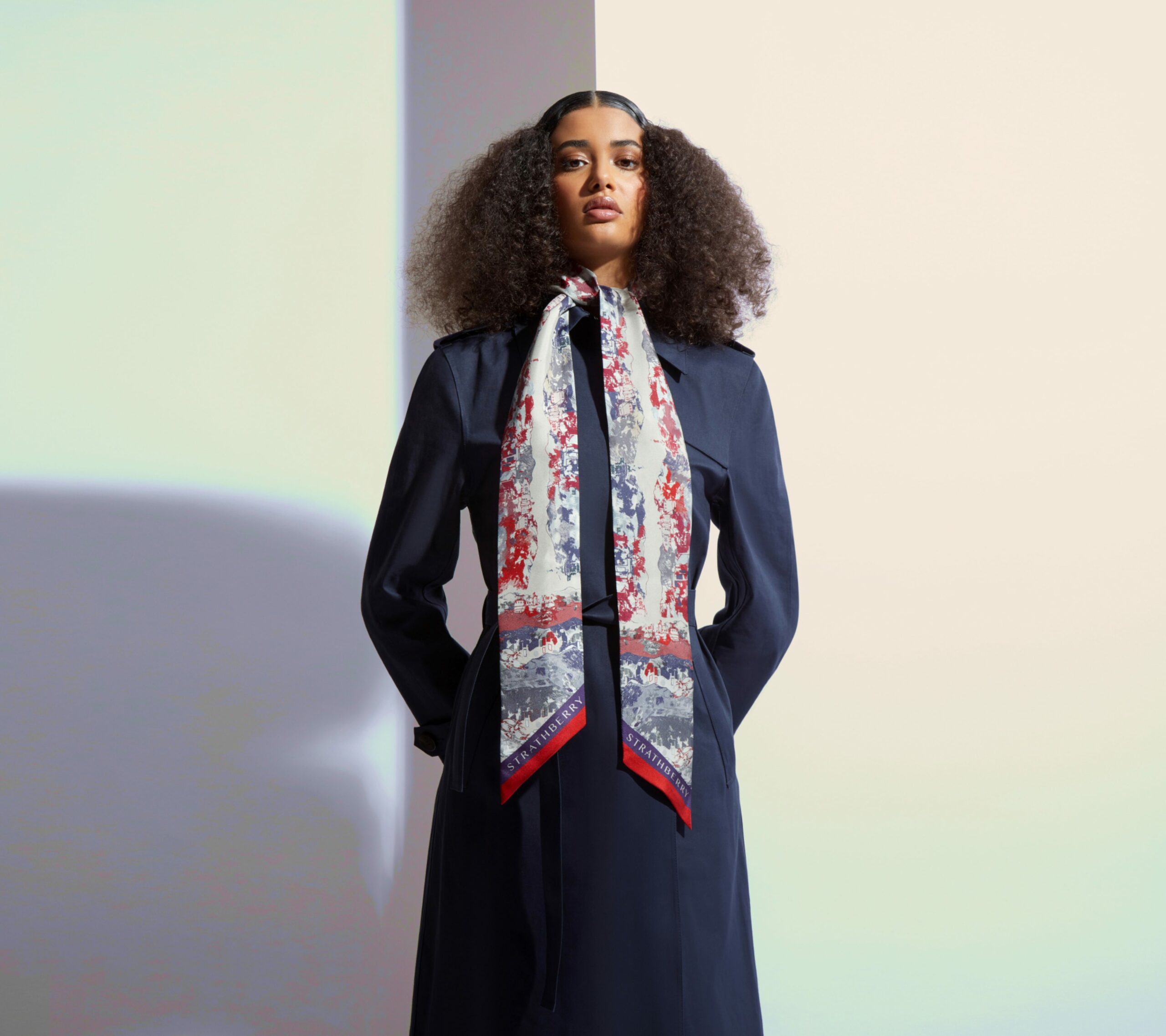 "It's as if everything happens by magic! And it gives people a taste of that air of luxury of years gone by." Luxury handbag and accessories sales are up too, with Strathberry – famously a favourite of the Duchess of Sussex – reporting online sales are up 30% on this time last year.
Founders Guy and Leeanne Hundleby said: "There's definitely been a high demand for luxury products as life returns to normal and people are shopping for premium-quality goods. We've seen such great interest in our timeless signature styles from our customers who are looking to invest in contemporary and classic pieces which will stand the test of time.
"Neutral and more understated colours like our Vanilla/Diamond have also been very popular as well as more practical shapes designed for everyday wear and perfect for the return to the office.
"This is definitely a sign of customers being ready to embrace life post-Covid soon and people feeling hopeful and excited about the future but also it coincides with a willingness to shop consciously and lead a more sustainable lifestyle."
Meanwhile, champagne sales are also rocketing as Scots pop a cork on expensive bubbly even when there is nothing to celebrate. French champagne houses reported roaring sales in 2021 despite restaurants and bars being closed as more of us put some fizz into lockdown nights at home.
The turn of the year has also seen a surge of holiday bookings, with people desperate to get back to sunnier climes – and booking longer holidays to further-away destinations. Some people have missed going abroad so much that they're booking more than one holiday at once.
Jet2 holidays and TUI have reported a boost in bookings since the restrictions on foreign travel testing were eased last week for February half-term, Easter and summer 2022.
Steve Heapy, CEO of Jet2.com and Jet2holidays said: "With international travel starting to look like it did before the pandemic, customers are jumping at the chance to book their flights and holidays."
Andrew Flintham, managing director for TUI UK, added: "Long-haul favourites Mexico, Dominican Republic, Cape Verde and the Canaries have seen the biggest interest for winter escapes. And we now expect summer 2022 bookings to be back to pre-pandemic levels.
"We know that many of our customers haven't been away on a well-deserved break for more than two years and we can't wait to take them on their holiday."
Heather Reekie, director of marketing for Rabbie's tours of Scotland, added: "Our longer tours, between four and 14 days in duration, have seen an increase in bookings of more than 180% in the past two weeks, signifying a 20% increase in the average spend per person. It's likely that a demand for travel has built up over the past few months, and the lessening of restrictions has signalled to many that now is the time to travel."
However, experts are urging Scots not to burst the bank and blow their lockdown savings because economic storm clouds are gathering.
Graeme Beattie, an independent financial advisor at Wren Stirling, said people should be wary of spending too much.
"It's not your imagination, things are getting more expensive. The Consumer Price Index is up 5.4% from a year ago, which means on average, goods that cost you £100 a year ago, now cost £105.40. The cost of energy has been in the news a lot and when the energy price cap is raised in April, that will push prices up again," he said.
"I would advise people to be very conscious of their spending, particularly expensive purchases that are repaid on credit."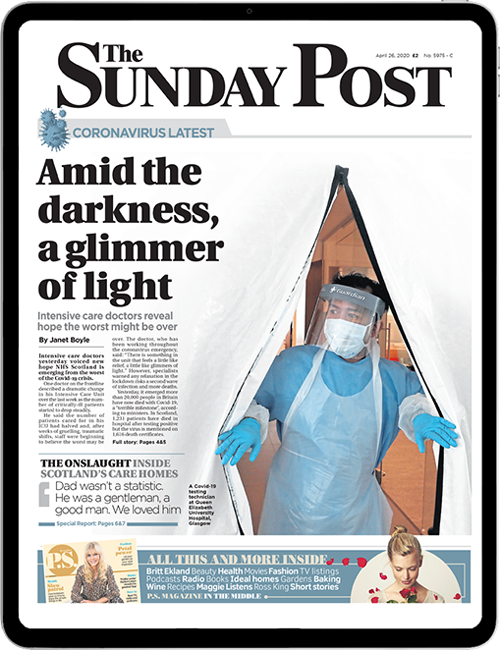 Enjoy the convenience of having The Sunday Post delivered as a digital ePaper straight to your smartphone, tablet or computer.
Subscribe for only £5.49 a month and enjoy all the benefits of the printed paper as a digital replica.
Subscribe