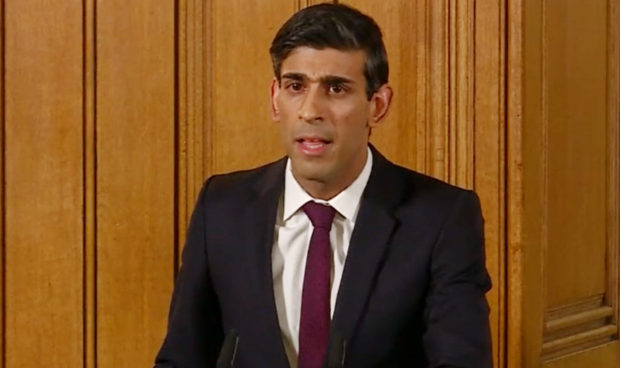 Scots struggling to make ends meet as the cost-of-living crisis shatters household budgets will endure no more than a year of financial pain, economists suggested yesterday.
David Eiser, deputy ­director of economics research group the Fraser of Allander Institute at Strathclyde University, said the crisis was very real but, hopefully, temporary. He said: "2022 is going to be a really tough year financially for lots of people. According to the forecasts and projections, 2023 should, in theory, be a noticeably better year."
Eiser says the cost-of-living ­crisis will prove the biggest squeeze on household incomes for 40 or 50 years. "There is a sense it should be a temporary problem," he said. "The reason for it is there is a mismatch in the timing when inflation is picking up and when wages and benefits will catch up.
"Back in October inflation was 3%, by February it was 6% and by a couple of weeks ago, it was projected to get to 8% in 2022. This inflationary spike has almost come out of nowhere. Go back six months and nobody was thinking that inflation would get to 8%, and that's partly because the bottleneck supply lasted longer than people thought and the Ukraine crisis making things much worse."
Eiser says the speed of the ­inflationary rise is causing the issue. "Because it has happened so quickly, that 8% isn't going to be reflected in people's pay this year nor the benefit uprating this year. There's a lag because the Government uses the inflation from September to uprate benefits in April and inflation in September last year was 3% so, according to its normal rules, it's going to uprate benefits by 3% this month," he said.
"But, in theory, by April 2023, benefits will catch up because then they will be uprated by the higher rate of inflation in 2022 and by 2023, inflation will have gone back down again. However, there is a lot of ­uncertainty and it might be the case that inflation ends up being higher for longer."
Eiser says increases in the cost of energy, food and fuel will have the most impact and lower-income households will be hit hardest.
"It's people on the lowest incomes that are going to feel the biggest squeeze," he said. "That's partly because they spend proportionately more of their income on energy and food than higher-income households and are less able to substitute onto cheaper product lines as they're more likely to already be on those lower product lines. But it's also because they have less of a financial buffer in terms of savings."
Dr Elaine Ritch, reader in ­fashion ­ marketing and sustainability at Glasgow Caledonian University, agrees. She said: "Consumers are already starting to panic about how they think they will cope."
Ritch hopes the current crisis, coupled with the financial impact of Covid, will spark new, sustainable ways of thinking. "We should be thinking 'We can do this better', by buying second-hand, sharing clothes, collaborative consumption," she said.
"It will be pushed back into ­consumers' hands because some of them will be forced to. In the same way people use food banks there might be a way people can share food through community fridges. Second-hand shops are running focus groups to look at whether people would benefit from renting clothes.
"I think what we need to see is a lot more sharing within communities. One of the things that has come from Covid is a real sense of community, people really working together. And that will prevail in getting through this crisis."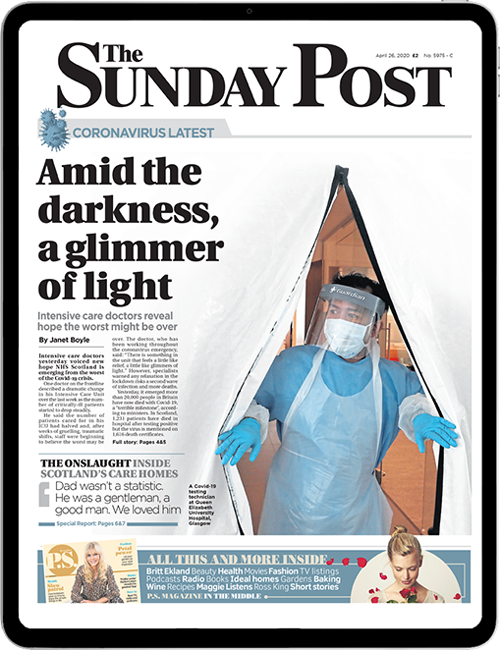 Enjoy the convenience of having The Sunday Post delivered as a digital ePaper straight to your smartphone, tablet or computer.
Subscribe for only £5.49 a month and enjoy all the benefits of the printed paper as a digital replica.
Subscribe