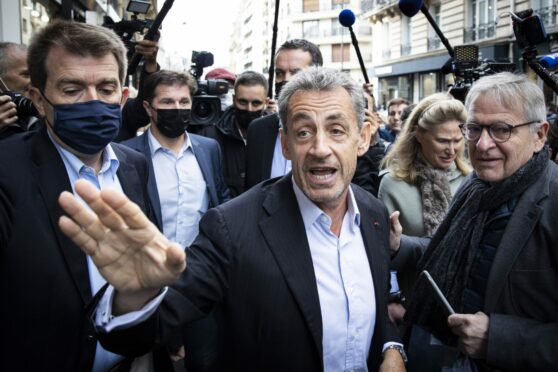 Only in France could a newly convicted criminal who used to run the country be invited on to national television to discuss post-impressionist painters.
Within a week of being found guilty of fiddling his re-election expenditure to the tune of £20 million, former president Nicolas Sarkozy appeared on C á vous (The Floor Is Yours) to talk about Paul Cezanne and other favourite artists.
Sarkozy's interviewer was as respectful as an Élysée Palace housekeeper on Tuesday night's programme, as she allowed the diminutive conservative to chatter pompously about truth and beauty.
Even when there was a brief mention of 66-year-old Sarkozy's "legal matters", he was permitted to brush them aside in the arrogant manner for which he has become renowned.
"I do not bow my head for crimes that I have not committed, and if necessary, I will go before European jurisdiction," he said with a shrug.
Aides later explained their boss considered himself the victim of multiple miscarriages of justice, and that he would be cleared on appeal. Sarkozy even thinks he can escape the electronic tag judges say he could use to complete his sentences at the Paris home he shares with his third wife, the former supermodel turned pop singer Carla Bruni, 53.
This is despite the fact the evidence bundles used to convict Sarkozy twice this year are as vast and compelling as those being prepared for future trials.
At the end of September, he was sentenced to a year in prison for using a PR company called Bygmalion to cover up the illegal overspend.
It followed a conviction for corruption and influence peddling in March, when Sarkozy was sentenced to three years in prison, two of them suspended.
France's lenient appeals procedure – one that appears to be designed to keep the rich and powerful out of jail – mean he is currently still a free man.
World 'listened, but did not hear' on climate crisis – UN environment chief
Co-defendants have confessed to corruption on Sarkozy's behalf throughout, however, and he was actually caught on tape discussing how to bribe a judge.
Yet Sarkozy has blamed all wrongdoing on underlings, claiming he was "far too busy" to get up to any criminal behaviour.
What is certain is that the Sarkozy saga has sent shockwaves through France – not just because of his personal humiliation, but because of what it says about the modern republic, and the high ideals of "Liberty, Equality and Fraternity" it is meant to represent.
The strong possibility of Sarkozy becoming the first French President to appear with an ankle bracelet is bad enough. That he could still become the latest head of state to see the inside of a cell since Nazi collaborator Marshall Pétain after the Second World War is even worse.
Not only has Sarkozy been portraying his country's judiciary as being involved in a witchhunt but former first lady, Bruni, discussing her husband's first trial during an interview, said the charges were "a scandal" and "disgusting lies".
Asked if Sarkozy was "broken" by the ordeal, Bruni replied: "No, not at all, he's not broken, because this court case is so incredibly absurd." Ignoring all the proven facts, she said the prosecution had "no clue of any type, with no reason, with no proof."
To understand how the couple have been allowed to drag their nation's name into the mire, we need go back to May 2007, when the former Interior Minister,nicknamed Le Top Cop, first came to ultimate power.
Sarkozy was a fierce reactionary who referred to hoodlums from council estates in cities such as Paris and Marseille as "scum" and called for more police and tougher sentences for offenders.
Legions of riot control offices were the Sarko solution to street demonstrations against his policies.
He also further chased the hard-right nationalist vote by clamping down on immigration and any group – especially ethnic minorities – who failed to conform to traditional French values.
This was despite Sarkozy's background as the son of a Hungarian nobleman who emigrated to France before marrying a woman from a Greek background.
Ignoring such antecedents, Sarkozy, who was born and brought up in Paris, wanted to be viewed as a patriotic radical conservative in the style of Margaret Thatcher.
The Iron Lady had defeated the trade unions and transformed the British economy in the 1980s, and Sarkozy believed he was the man to do the same thing in France.
There would be a "rupture" with a recent history that has seen citizens relying on cushy public service jobs, long lunches, and the whole of August off, Sarkozy claimed.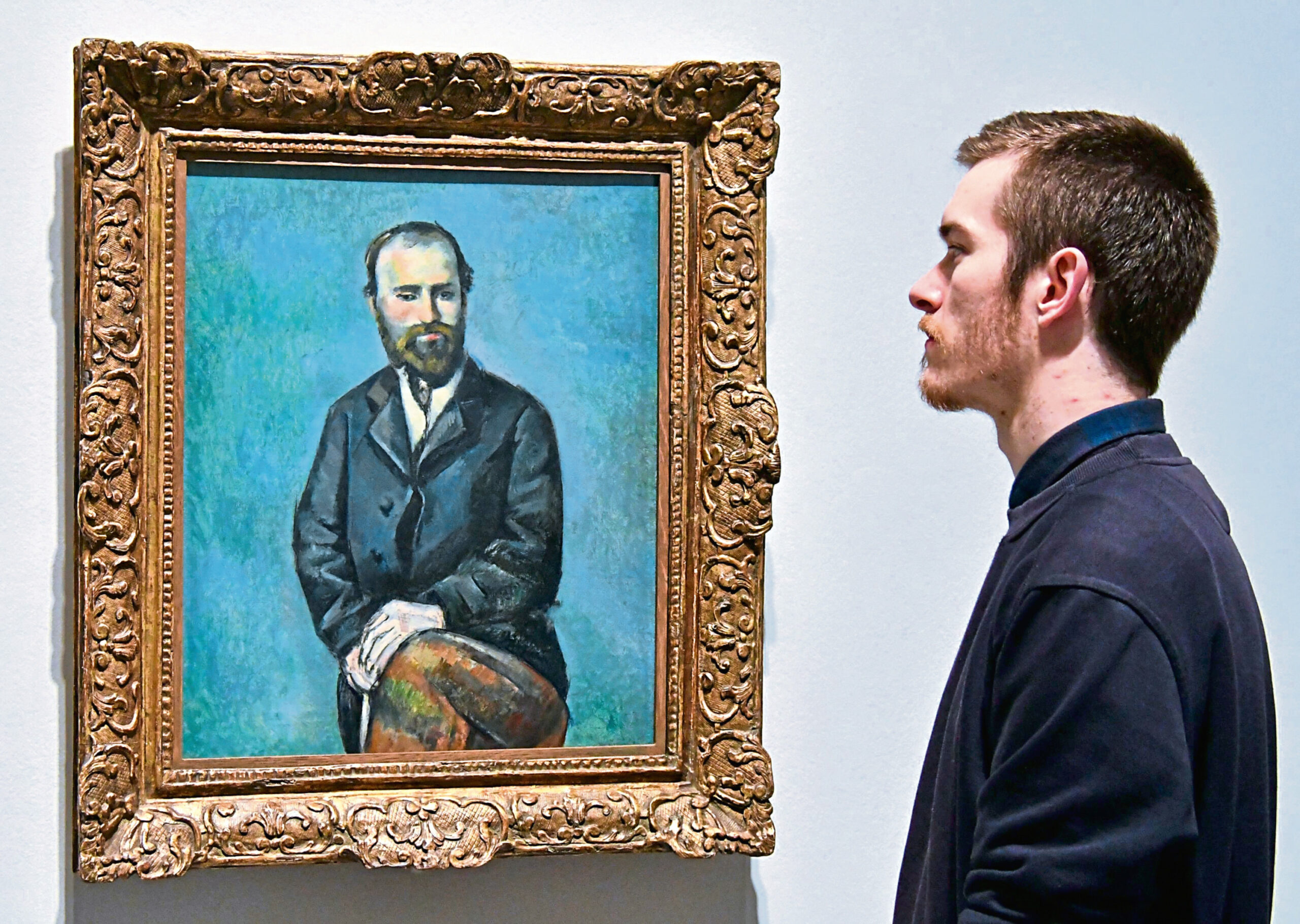 Instead, Sarkozy's single term of office became best known for the way he divorced his second wife and campaign manager, Cecilia Sarkozy, and married Ms Bruni, a self-styled "tamer of men" noted for her impossibly expensive tastes.
The pair's high-living saw them compared to King Louis XVI and Queen Marie Antoinette, as they hosted lavish parties, and used state jets and limousines to enjoy sunshine holidays around the globe.
Honoured guests at their Élysée Palace wedding included luxury goods tycoon Bernard Arnault, the richest man in France. But it was his close friendship with the Libyan dictator, Colonel Gaddafi, that earned Sarkozy the most notoriety on the global stage.
Sarkozy initially called Gaddafi "Brother Leader", inviting him to Paris for a state visit in 2007 after being received in Tripoli.
Then Sarkozy turned on Gaddafi by setting up the bloody Arab Spring western intervention in Libya in 2011 which directly led to Gaddafi's murder.
The military adventure, which saw Sarkozy working closely with former Prime Minister David Cameron, is now blamed for turning the North African country into a failed state full of terrorists and people smugglers.
Sarkozy has now been indicted over allegations that he was accepting millions in laundered cash from Gaddafi, and later wanted him dead.
Despite the millions Sarkozy provably had swilling around his campaign, Sarkozy lost the 2012 presidential election to his socialist rival, François Hollande.
Presidential immunity from prosecution ended immediately and, within a few days, the Sarkozy's home was raided by fraud squad officers.
But despite legal problems that have mushroomed since, Sarkozy remains popular among conservatives, and the often toothless French media still treats him like an elder statesman.
Loyal confidantes include the current President Emmanuel Macron, who frequently invites Sarkozy to the Élysée for advisory lunches and, of course, avid viewers can enjoy his views on fine art, beauty and truth. Up to a point, of course.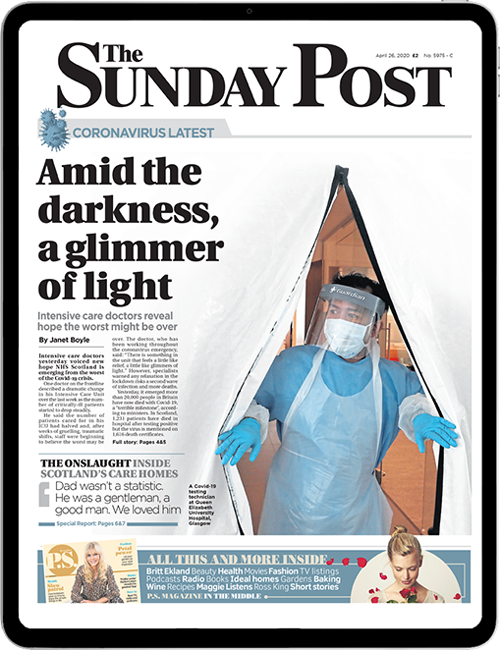 Enjoy the convenience of having The Sunday Post delivered as a digital ePaper straight to your smartphone, tablet or computer.
Subscribe for only £5.49 a month and enjoy all the benefits of the printed paper as a digital replica.
Subscribe