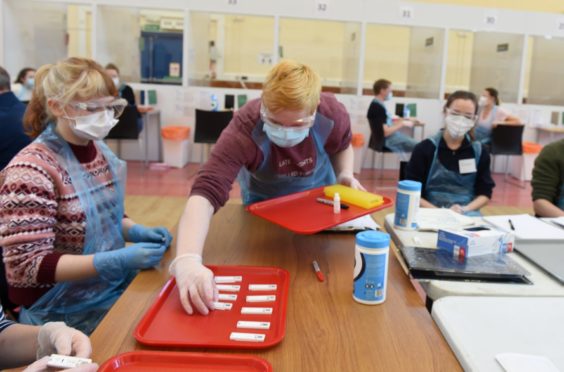 One of Scotland's three new NHS Covid testing labs has been delayed, we can reveal, as experts warn mass testing is the only way to combat the new swift spreading strain of the virus.
All three regional hubs – in Glasgow, Aberdeen and Edinburgh – were due to be open by the end of the year to increase capacity by an additional 22,000 tests per day but the Edinburgh facility has yet to launch.
The setback comes as the number of virus cases rose by a further 2,137 yesterday amid fears that the NHS will be overwhelmed. There were more than 2,000 new cases in each of the last four days and the test positivity rate was 10.8% yesterday, far higher than the 5% ceiling required by World Health Organisation to indicate the epidemic is under control.
Meanwhile, the UK recorded 57,725 Covid cases – the highest ever daily total – and 445 deaths. No further deaths were recorded in Scotland as the registry offices are closed over the public holidays and the publication of admissions to hospitals and intensive care units has been suspended until January 5.
Public health professor Devi Sridhar, who advises the first minister on the pandemic, yesterday said the tiers system of coronavirus restrictions should now be scrapped in favour of a new national lockdown.
Speaking to the BBC, she said: "All the evidence I have seen convinces me that this new variant is at least 50% to 70% more transmissible, which is incredibly worrying. We don't yet know why that it is – if it stays longer in the air, if it has a longer asymptomatic period or a higher viral load.
"This means that the measures to suppress it are going to become even harsher in the next few weeks, if we don't want the NHS to become overwhelmed."
Professor Sridhar said mass testing is vital to suppress the virus, but that can only happen when capacity is increased.
She added: "With these numbers, even tracing doesn't really make sense. But you can do mass testing – and those who test positive, try to support them by paying them to stay home and offering support to make sure they isolate to try and break those chains and slow it."
The regional testing labs were originally due to open in October but the health secretary announced a delay until mid-December.
We told on November 15 how scientist Allan Wilson, who is president of the Institute of Biomedical Science, an industry body for UK lab workers, feared all three hubs would not be open by the end of year. The next day Nicola Sturgeon dismissed his concerns at her daily Covid-19 press conference, saying: "There was some press speculation at about possible delays to these hubs, so I want to take this opportunity today to stress that all three of them are on track to open before the end of the year.
"As we speak building work is being carried out and recruitment is taking place."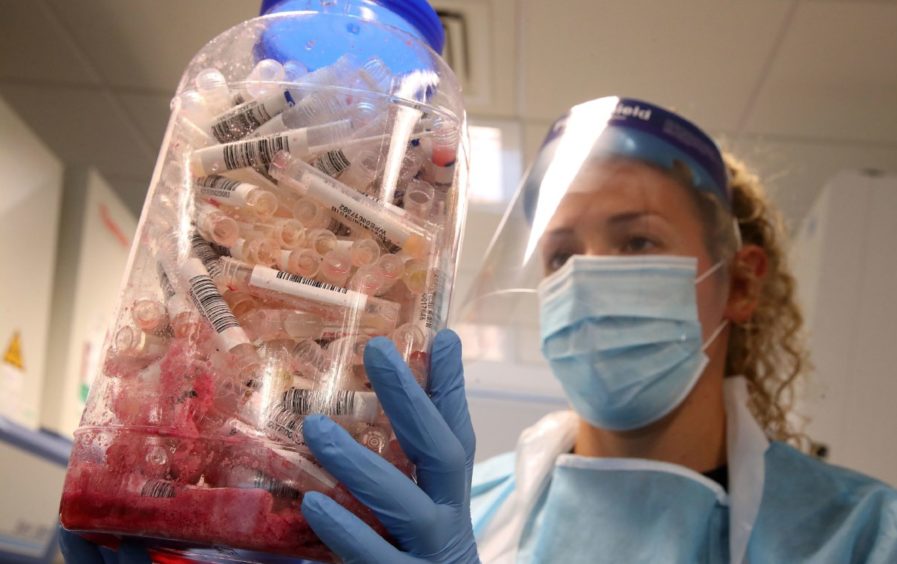 The following day Health Secretary Jeane Freeman told parliament: "The Glasgow hub will open at full capacity of 12,000 tests per day from December 12. The other two hubs will also open in mid-December."
The West Hub at Gartnavel in Glasgow opened on December 15 and the North Hub at Foresterhill in Aberdeen opened on December 18, but the hub at Lauriston Place in Edinburgh has yet to open.
The hubs are meant to ensure the capacity to test 65,000 Scots a day between the NHS hubs and the UK-wide Lighthouse programme, which includes a lab in Glasgow.
This capacity is vital to make sure medics and care homes staff are routinely tested to prevent outbreaks which have claimed the lives of more than 6,000 people in Scotland.
Scottish Conservatives health spokesman Donald Cameron MSP said: "The delays in getting all three hubs up and running is hugely disappointing and will hinder our efforts in detecting the virus and arresting the pandemic."
Scottish Liberal Democrat health spokesman Alex Cole-Hamilton MSP said: "Six months ago the public could accept that the necessary testing capacity was still being developed but now we are miles behind nations like Slovakia who were able to test their entire population in a matter of days.
"The new strain of the virus is proving to be a massive challenge. Scottish ministers need to get on with building this testing infrastructure alongside the capacity needed to conduct mass testing, to reach people who don't know they are carrying the virus."
When we reported the potential for delays to the opening of all three hubs, public health professor Linda Bauld said it would set back efforts to carry out mass testing of asymptomatic groups.
She said: "It's concerning that there are further delays to these regional hubs. We will have a spike in cases around Christmas and shortly after that period even if restrictions are not lifted. But we really need that capacity (in regional hubs) for screening asymptomatic groups. There are key groups that need to be routinely tested, such as NHS staff, but there are still challenges."
The Scottish Government said: "The establishment of the regional hub laboratories are an enormous step in our response to the pandemic, and they are enabling a rapid expansion of testing to our healthcare workers. We are grateful to the hub teams who have worked tirelessly to deliver this in incredibly short timescales while working through the greatest challenge of our time.
"While the West and North hub are now open, the East hub met unforeseen building challenges which are currently being addressed and we expect the hub to be operational in January."
The delay in opening has emerged as fears mount over the ability of the NHS to cope in the weeks ahead as the new, more infectious strain of the virus continues to sweep across Britain.
Yesterday, professor Andrew Goddard, of the Royal College of Physicians, said the UK should prepare for a surge in admissions.
He said: "There's no doubt that Christmas is going to have a big impact, the new variant is also going to have a big impact.
"We know that it is more infectious, more transmissible, so I think that the large numbers that we are seeing in the South East, in London, in south Wales, is now going to be reflected over the next month, two months even, over the rest of the country."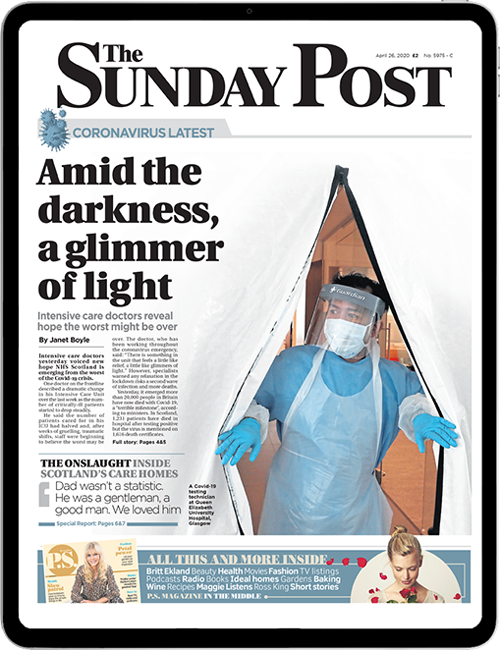 Enjoy the convenience of having The Sunday Post delivered as a digital ePaper straight to your smartphone, tablet or computer.
Subscribe for only £5.49 a month and enjoy all the benefits of the printed paper as a digital replica.
Subscribe