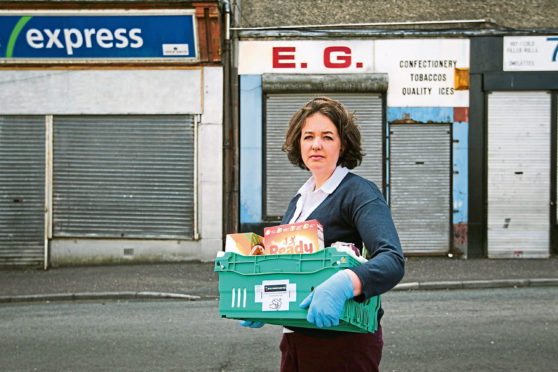 A charity worker in one of Scotland's poorest postcode areas yesterday revealed how hard coronavirus is hitting the neighbourhood.
Greenock Town Centre and East Central in Inverclyde, was recently revealed as being the country's poorest district.
Laura Reilly manages the Belville Community Garden Trust in Greenock. The organisation has taken over Crawfords Burn Community Centre to cope with a soaring demand for weekly food boxes from struggling locals.
"The situation is becoming awful," Laura said. "In the past fortnight I have noticed a lot more people are getting very unwell from the virus. Most people know someone who has suffered and we've been inundated with requests for help."
Laura said the crisis came at a bad time for those on the lowest incomes as it happened not long after Christmas, a time when many people overspend, and now the festive bills are coming in and people just can't pay them.
"We have been getting calls, from families who simply don't have any cash to feed their children," she said. "In the past two weeks we have gone from distributing 15 food boxes a day to about 80."
Laura said heartbreaking stories include assisting a woman who suffers from epilepsy, and had nothing to eat for three days after taking ill at home. Another resident, a nurse who lives here, also sought help as her self-employed husband's income dried up. Older people have been suffering as some can't get out to collect their pensions and have no cash in the house," she said. "This is a generation that is not used to asking for help.
"We also had a lot of health problems in the district before the outbreak happened and these have been amplified."
Laura said her charity has gone from having about 15 volunteers to more than 100 in the space of a fortnight: "Calls for help are coming in around the clock."
Parts of Inverclyde are at the top of the Scottish Index of Multiple Deprivation (SIMD) – a statistical measure of disadvantage which analyses seven criteria, including health.
Leader of Inverclyde Council, Stephen McCabe, said: "It is a reasonable assertion that Covid-19 will disproportionately affect the most disadvantaged. Chiefly that is likely to be due to higher levels of what is called comorbidity or having more than one health condition, and the higher levels of things like smoking.
"This, potentially, puts people into a higher risk of dying as a result of contracting Covid-19."
Inverclyde MP, Ronnie Cowan, added: "There is this strange idea that we're all in this together, that this virus treats prince and pauper the same. It absolutely does not.
"I know where the worst hit areas will be. It will be the same areas with the highest levels of deprivation, unemployment and addiction.
"I will be very surprised if the heat map for people who have died of Covid-19 isn't the same as the heat map which indicates the poverty levels."
Inverclyde is in the NHS Greater Glasgow & Clyde health board area. This area has five of the top 10 most deprived parts of Scotland, including Carntyne West and Haghill, North Barlanark and Easterhouse South, both in Glasgow, and Ferguslie Park in Paisley.
The health board currently has the highest number of deaths from Covid-19 (315) as well as the highest number per 10,000 people in Scotland (2.7).
Mr Cowan said he has asked for figures which show the number of deaths from Covid-19 in Inverclyde, but his request was denied.
He said: "This data should be published. And let's go beyond that. Without giving out names and addresses we must be able to see the worst hit areas.
"It's always the people already on the breadline who suffer the most. It absolutely is hitting them the hardest."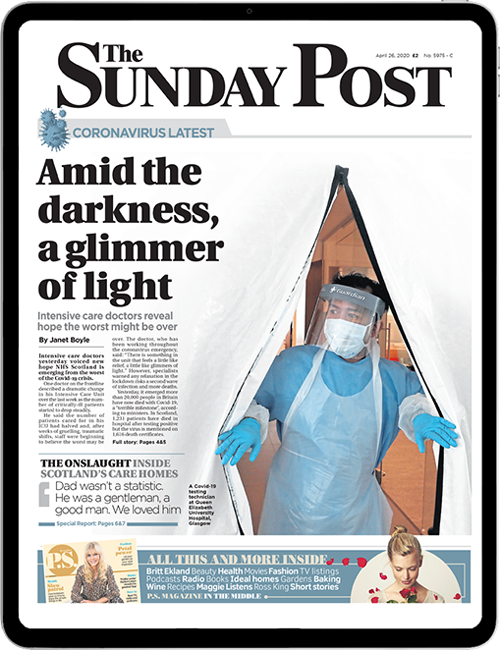 Enjoy the convenience of having The Sunday Post delivered as a digital ePaper straight to your smartphone, tablet or computer.
Subscribe for only £5.49 a month and enjoy all the benefits of the printed paper as a digital replica.
Subscribe