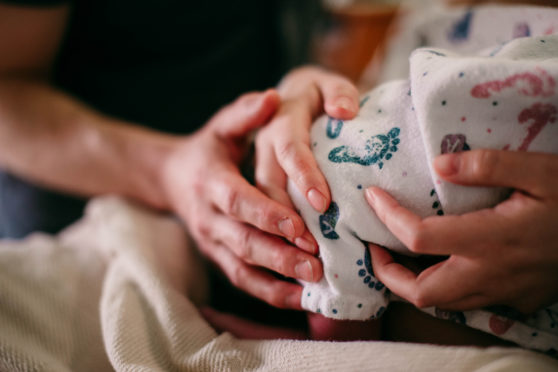 Pregnant Scots have been advised to choose a deputy to be with them at the birth in case their partners have to isolate.
The Royal College of Midwives said mums-to-be should be thinking about who they would want alongside them if their partners started showing symptoms of the coronavirus.
Dr Mary Ross-Davie, RCM director for Scotland, said: "Expectant mums should think about a second birthing partner who can step in if their original one is showing symptoms.
"We are recommending that women should have one ­birthing partner with them throughout labour and birth.
"But if they have ­symptoms of the virus, in line with national guidelines, they should be self-isolating and shouldn't accompany women to hospital."
In the past few weeks, health boards across the country have announced only one birthing partner will be allowed to accompany women in labour in a bid to reduce the spread of the virus.
Post-birth visitors to maternity wards – including the woman's partner – have also been banned. It is advised people keep their ­distance after new mums are discharged, too.
"As hard as it might be, there should be no visitors at home. By all means show the baby off to the grandparents but keep it to virtual calls," said Dr Ross-Davie.
"We all love cuddles and kisses with a new baby but these will have to be on hold for now. We just need to be sensible about it to keep everyone safe."
Postnatal home visits by health visitors are likely to reduce and some will be replaced by virtual consultations. The lack of human ­contact in the immediate weeks – or potentially months – after birth means there could be a sharp rise in cases of postnatal depression.
"Midwives are very aware of the implications of this whole situation on postnatal mental health," said Dr Ross-Davie.
"This pandemic is going to bring an increased level of anxiety during pregnancy and after the baby is born, and potentially feelings of isolation due to the lack of peer and family support. It's a very real risk.
"There is some planning going on to ensure women can access support, and we would encourage them to think about registering for virtual chatrooms perhaps with ­members of their antenatal classes or other new mums they know – and to let health visitors know if they are experiencing these feelings.
"There will be access to virtual clinics and one-to-one support. There is a huge amount going on. We're looking at how other countries have coped with the pandemic and learning from that the best way to adapt the service in preparation."
With an estimated 1,000 babies born in Scotland every week, RCM is recommending that midwifery staff remain on maternity wards.
"Our advice is that midwives shouldn't be called in to ­provide other care," Dr Ross-Davie added.
"We are also encouraging midwives who have retired in the last three years to sign up for an emergency register – and midwifery students nearing the end of their training to extend their time in hospitals.
"It's important to remember that midwives are also experiencing something completely new. But everyone is going through this together.
"Maternity services are open to care for women as we always are, through whatever is going on. We will continue to make it as positive and special an ­experience as we possibly can. Once the door to that labour room is closed, it doesn't matter what is going on outside.
"We will focus on getting through that labour and birth together. This is still going to be a ­special time. So mums-to-be need to try to relax and look after themselves as much as they can." Meanwhile, the RCM is ­calling for maternity services to be ring-fenced during the crisis to ensure women receive safe care.
Chief executive Gill Walton said: "Women are still pregnant, still having babies, and they need the care and support of properly resourced maternity services."
---
This should be the happiest time of my life but I'm worried I could pass the virus on to my baby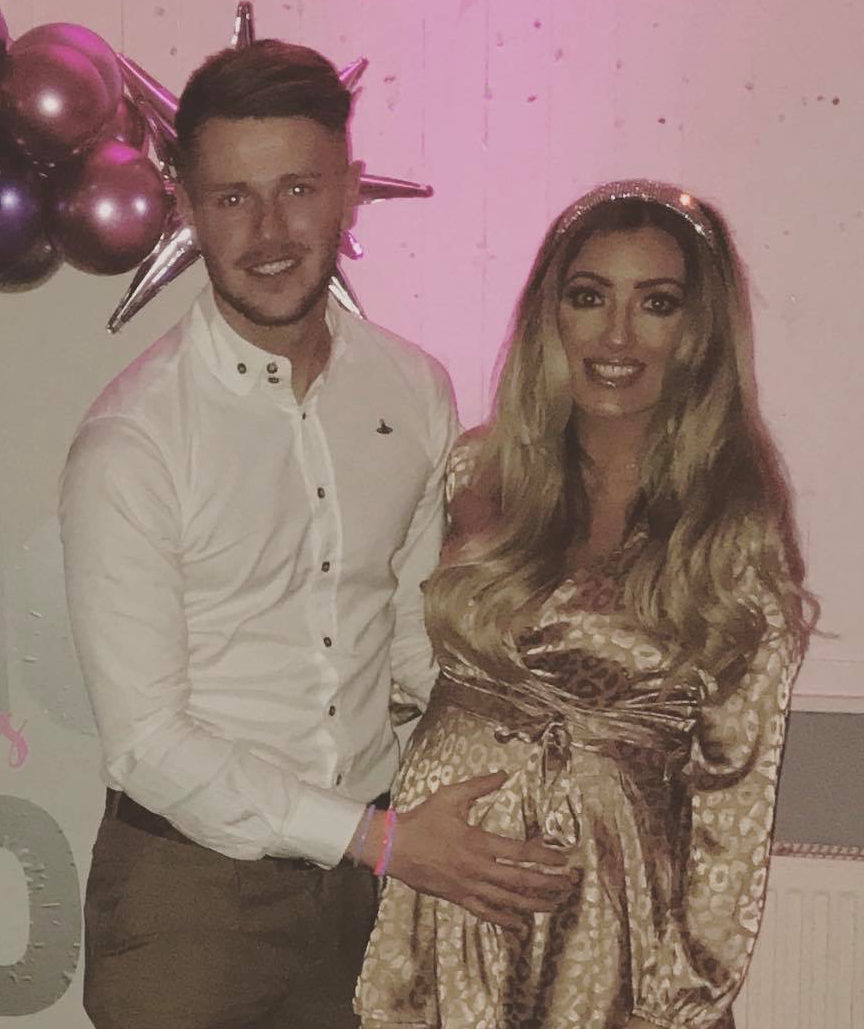 Shaunna Crawford's baby is due today but what should be one of the happiest, most exciting experiences of her life has become fraught with worry and uncertainty.
"It's been so up and down," said the 28-year-old mum-to-be. I've been at home for two weeks now. As soon as all this started I just didn't want to take the chance.
"There's so much uncertainty. I'm worried in case I catch the virus and pass it on to the baby, worried about what it's going to be like in hospital with visiting off-limits – and about what will happen coming home with a new baby and no support.
"It's supposed to be such a happy experience, but I feel like we have been robbed of one of the most amazing times of our lives."
Shaunna, from Blantyre, South Lanarkshire, had her last antenatal appointment two weeks ago. But with the baby due imminently, Shaunna and partner Gary Lindsay have received little guidance on what will happen when she goes into labour.
"I asked my midwife what the situation would be and she didn't seem to know," she said. "I feel really anxious. I'm a realist and appreciate things are changing every day, but I want to be prepared."
Shaunna is hoping for a natural birth so she can get straight home but, with family not allowed to visit due to social distancing, she will have to rely on Gary, 26, for support. "I'm confident we will cope – but others might not be so lucky. At least this way we can enjoy being in our little bubble and adjust to life as first-time parents.
"And we know that everyone will meet the baby eventually, perhaps just a little later than we'd hoped."
---
Expectant mums told: Don't panic
by Dr Mary Ross-Davie, RCM director for Scotland
None of us had even heard of the phrases self-isolation or social distancing two weeks ago.
Even though the Prime Minister has defined pregnant women in the vulnerable group, they are not more susceptible to contracting the virus than the general population and do not become more unwell than the general public if they do get it.
Healthy, pregnant woman with no underlying medical conditions are being advised to practice very safe social distancing, not self-isolating.
The only time you would need to self-isolate – that is, staying in a room separate from everyone else in the household – is if you are showing symptoms.
We're finding some people are confused and think they need to stay indoors if they are pregnant – but we couldn't do that for 40 weeks!
The important thing to emphasise is that pregnant women must remain active. If they aren't moving, that could lead to a whole host of other problems, such as deep vein thrombosis.
After the baby is born you still need to be active. Just make sure it is at a safe social distance.
---
Coronavirus: LIVE updates from our reporters across the country