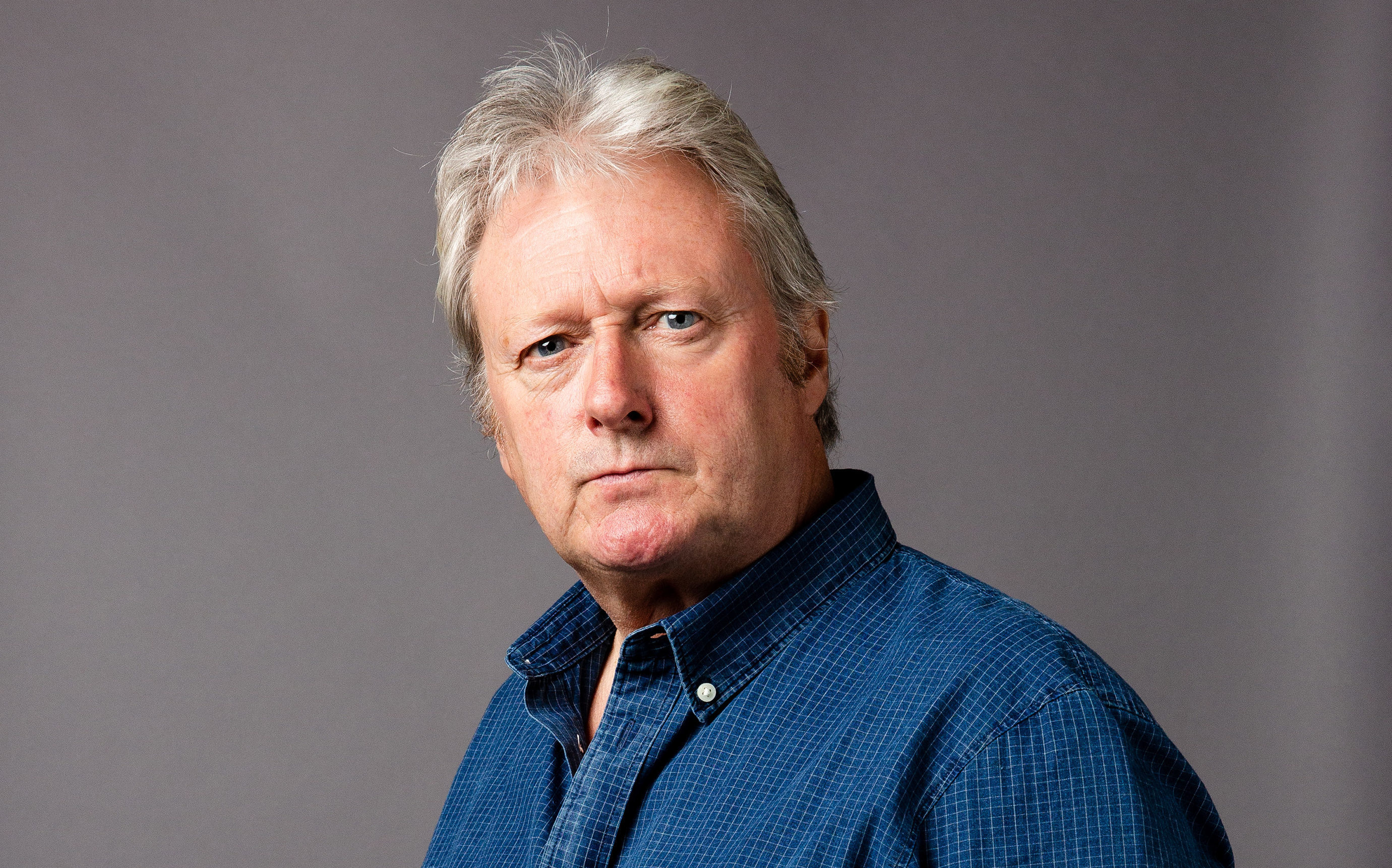 CHARLIE LAWSON'S most famous character has spent plenty of time behind bars over the years.
Now the man behind Coronation Street's Jim McDonald is about to play an iconic character who operates on the right side of the law, as he steps into the shoes of Scotland's most famous literary detective, John Rebus.
While viewers have been on the edges of their seats watching Big Jim's most recent return to the Corrie cobbles, Charlie has been deep in rehearsals as he brings Ian Rankin's celebrated character to the stage for the first time.
The tell-it-like-it-is Northern Irishman is a perfect fit for the straight-talking Edinburgh detective, and it just so happens they both share a favourite city pub.
Like Rebus, Lawson has spent many an hour in The Oxford Bar in the city centre.
"I've been drinking in there since the early '80s, so I know it very well," Charlie smiled.
"Edinburgh is my favourite city in the world.
"Ian Rankin and I have been trying to get together since April or May for a catch-up, but we've both been so busy. It'll happen eventually."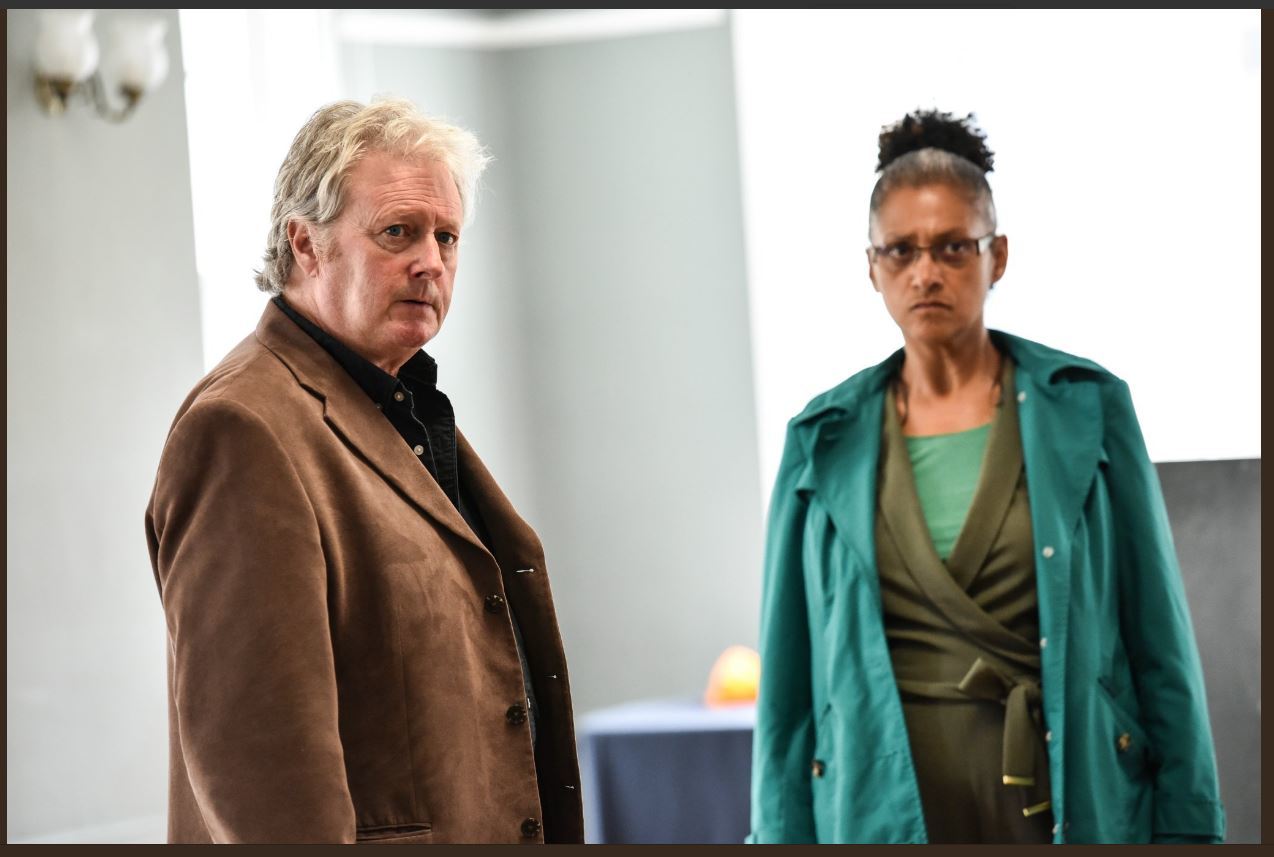 With more than 20 books, umpteen audiobooks and radio adaptations, and two TV series – the first starring John Hannah, the second featuring Ken Stott – there are plenty of reference points for Charlie to call upon, but he's chosen to concentrate on his own version of the character rather than what has come before.
"I've never read the books or watched the TV series, and it's the same with our director, but I think that brings a freshness to it.
"I don't want to be living in the shadow of Ken Stott, who is brilliant, as is John. You want to be your own version.
"But my co-star, John Stahl, has read all of the books, so we have a point of reference there if we want it."
Charlie's been in the acting business long enough to know being headhunted for a role doesn't happen every day.
"The artistic director at Birmingham Rep Theatre (the company behind the production) phoned me in the spring with the offer," he revealed. "That only happens every so often, so I went down and met her."
The production begins in Birmingham on Thursday, before coming to Rebus' stomping ground early next month, and Charlie says he's finally coming to grips with the weighty script.
"The play is massive – 109 pages and I'm in all 109 pages," he continued.
"I've been coming in two hours before everyone else to bash out the lines and it just started to click for me last week.
"It's a hell of a challenge, but you have to scare the crap out of yourself every few years.
"I can do Corrie standing on my head. I know it so well and my character and the characters of Liz and Steve, but this is a real challenge.
"The last play I did was six or seven years ago, so it was time to do it again."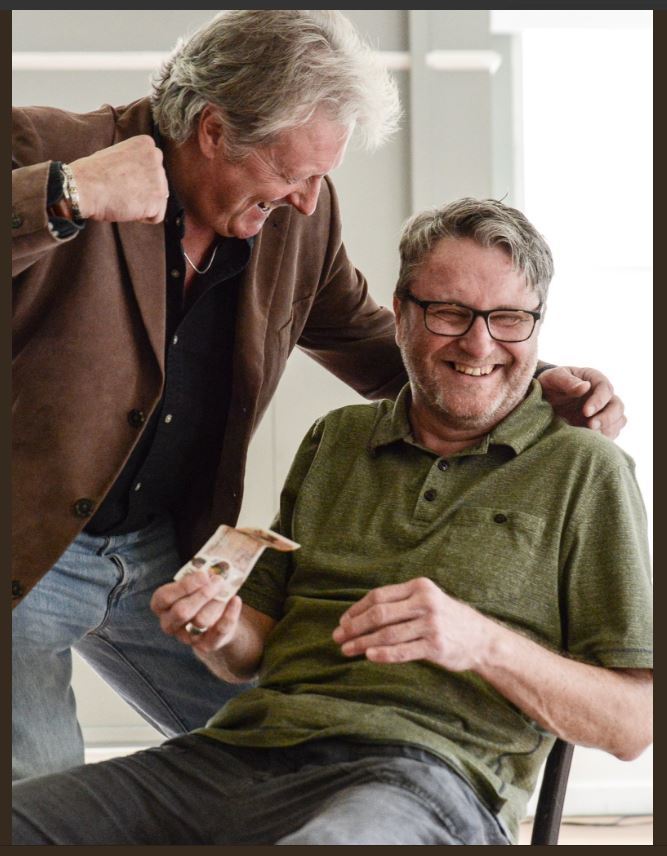 Charlie's Scottish connections don't stop at The Oxford Bar and Edinburgh.
"I lived in Dumfries and Galloway for 10 years before I was an actor and I used to have a place in Ardnamurchan.
"Actually, when I finish this in December, that's where I'm going – my partner Debbie and I have booked a place up there for 10 days."
Rebus: Long Shadows has been written by Ian Rankin and celebrated playwright Rona Munro, and also stars Cathy Tyson and John Stahl.
The story sees the retired detective inspector back on the case when the daughter of a murder victim appears outside his flat.
Rebus needs help from his ex-colleagues but one of them is already looking for him – DI Siobhan Clarke was his greatest ally on the force but is worried his past actions may stop them finally convicting a dangerous killer.
Soon, Rebus is caught between two cases and can only turn to one person to help him – the man he spent his career trying to arrest.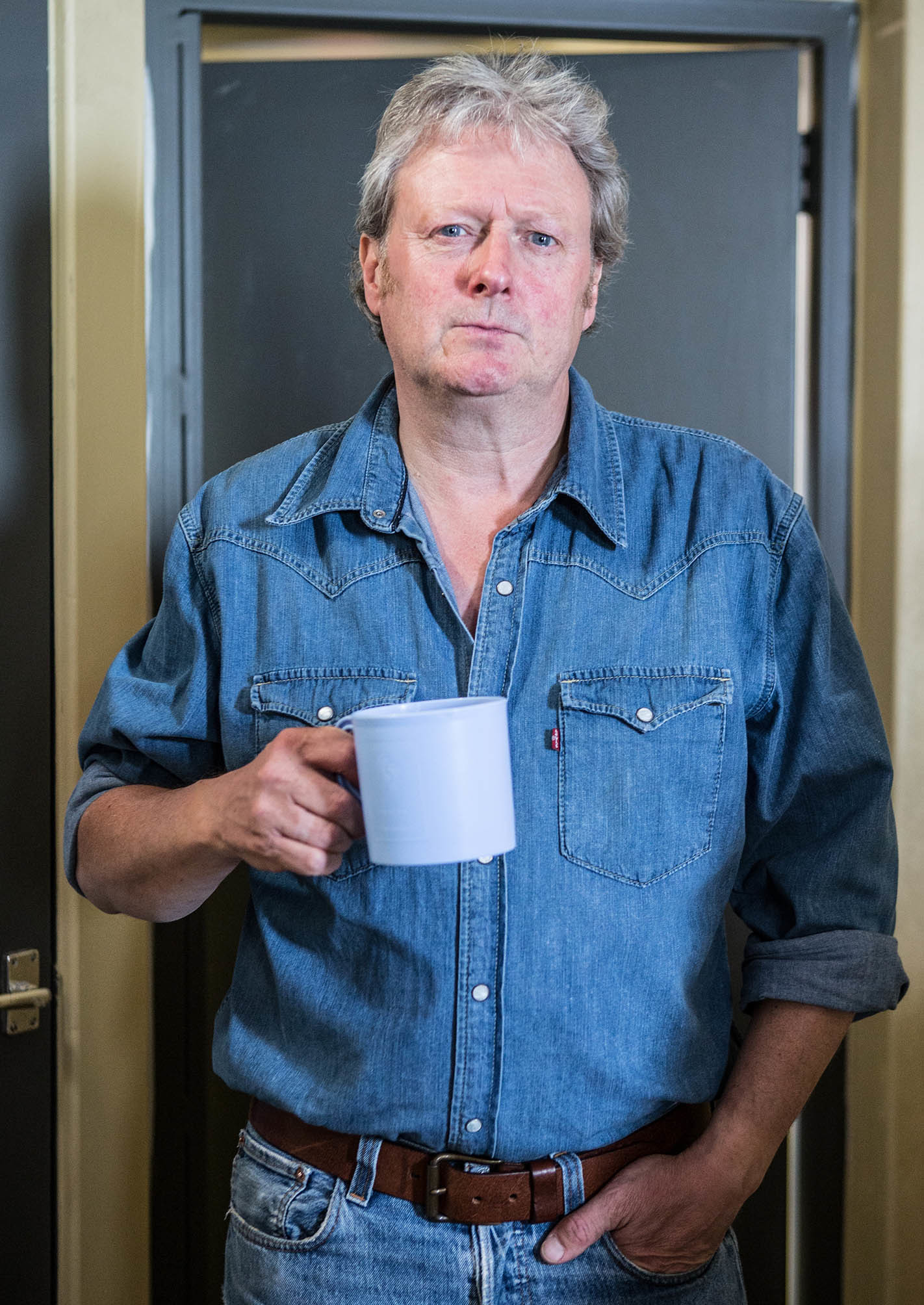 It's a busy time for Charlie, with Rebus coming hot on the heels of his Coronation Street return. Having first played Jim for more than a decade, Charlie has been asked to revive the role several times, most recently this month.
Jim caused shockwaves in Weatherfield by introducing his ex, Liz, to Hannah, who he claimed was their daughter who they thought had been stillborn 26 years ago. He claimed there was a hospital mix-up and she was alive, having been brought up by the wrong family.
Liz bought his story but viewers soon discovered Jim was lying and he is actually in a relationship with Hannah.
Their aim is to get money from Liz and Steve by claiming Hannah has the same medical condition as Jim, myotonic dystrophy, and needs money for treatment.
"It's a storyline that some people will like and others less so," said Charlie. "I just play the story, I can't change it. I'll be off screen by the end of October."
His return could have been longer, were it not for Rebus.
He explained: "The scheduling didn't work too well. Corrie asked me back for a year but I had accepted Rebus by that point.
"They said, 'What do you mean, no?' when I told them I couldn't do it, so I explained I was doing Rebus and they should have checked earlier.
"There's a general assumption in TV that you are available but that's not the case with me.
"They had to completely rewrite the storyline because I was only available from June to August.
"There was talk of me going back next year, but Iain (the new producer) might have his own agenda, so I don't know if that will still happen."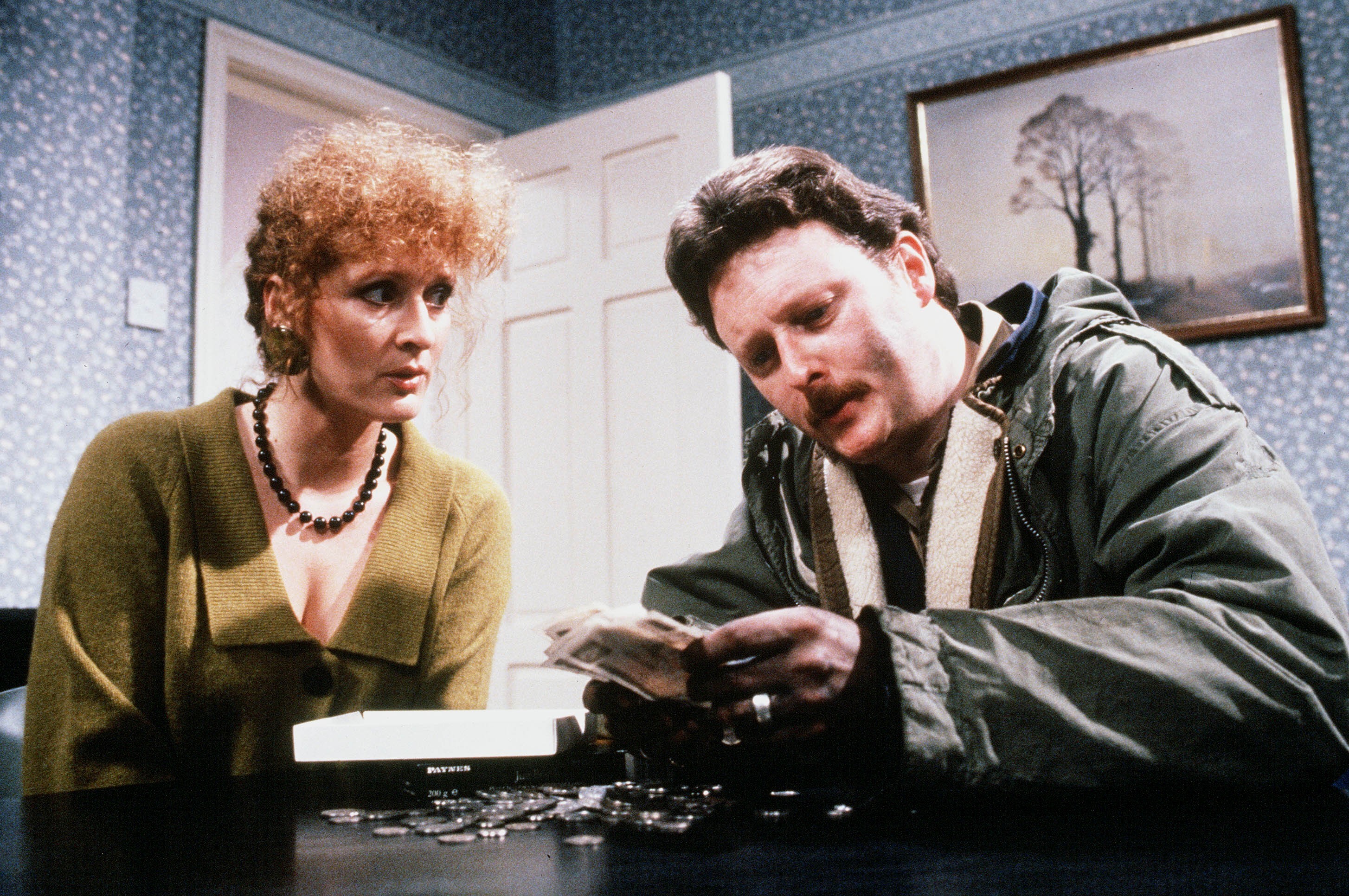 He added: "Going back to play Jim is like putting on an old wax shooting jacket – it's something very familiar.
"I've been back about six times since I originally left, but it's not something I take for granted or expect to happen every few years – they could just as easily kill me off."
After Rebus, Charles is making a documentary about his uncle Gordon and the Battle of Monte Cassino, and will then film another series of Are We There Yet, a road trip show around Ireland for American channel PBS.
By then, Charlie says, it will be the New Year. And maybe time for Jim McDonald to cause havoc on the Street one more time.
Rebus: Long Shadows, King's Theatre, Edinburgh, Oct 8-13; His Majesty's, Aberdeen, Nov 12-17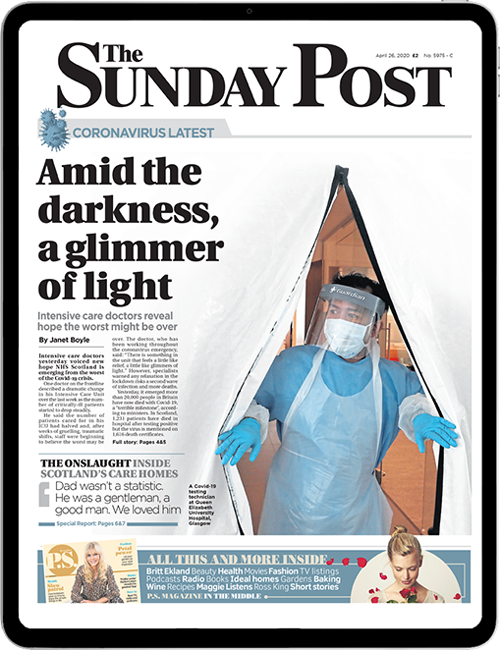 Enjoy the convenience of having The Sunday Post delivered as a digital ePaper straight to your smartphone, tablet or computer.
Subscribe for only £5.49 a month and enjoy all the benefits of the printed paper as a digital replica.
Subscribe