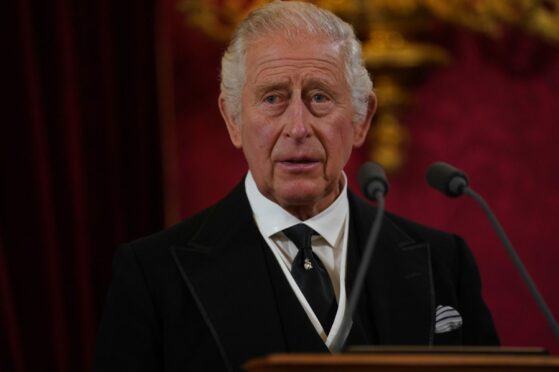 If you think watching the Stone of Destiny head down to England for the coronation was an insult to Scotland, historian Sir Tom Devine reckons there might be something wrong with you.
The leading academic, in an exclusive interview, was reflecting on an unexpected twist in the run-up to the crowning of King Charles III.
Former First Minister Alex Salmond had just told broadcasters he would have ordered police to form a "ring of steel" around Edinburgh castle to prevent the rock's departure.
Meanwhile, Conservative Scottish Secretary Alister Jack found himself guarding it, to the amusement of his critics.
If nothing else, Sir Tom suggests the reaction to an ancient stone symbol says a lot about Scotland's relationship with the monarchy.
He told us Scotland is the most "sceptical" of the UK's four nations – a shift from the last coronation 70 years ago.
Sir Tom said: "In 1953, there was no visible difference between the popularity and scale of the celebrations in Scotland compared to the rest of the UK."
He noted the decline of conservatism and rise of Scottish nationalism.
"The vast majority of those strongly supportive of monarchy are Conservative voters," he said.
"If there's a correlation between the numbers of Conservative voters in a region or country in the UK, Scotland's absence of a strong Conservative vote is important."
He added: "Unionists tend to be overwhelmingly pro-monarchy.
"Scotland's split down the middle. That's an obvious reason why Scotland's got weaker support for the monarchy."
So, what does the polling say?
A YouGov survey found 46% of voters in Scotland want to retain the monarchy, while 40% would abolish it.
That's a contrast to the UK as a whole, where 58% of people would keep the royal family and just 26% prefer an elected head of state.
First Minister Humza Yousaf has his own balancing act to maintain. He confirmed he would pledge allegiance to the King at the coronation despite being a self-proclaimed republican.
"He would find it very difficult not to attend," Sir Tom said, highlighting the first minister's role as government leader.
He also considers independence to be "off the table for at least a generation", making a decision on monarchy unlikely any time soon.
He clearly finds the attention given to the row over the Stone of Destiny a bit odd.
"If voters do care about it there's something wrong with them. It's irrelevant," he added.
Even if the monarchy is safe for now, polling suggests the Crown has less appeal for younger voters.
YouGov found 56% of Scots aged between 16 and 24 hope the King's role is made obsolete, while just 20% back register support.
Across the UK, 38% of people aged between 18 and 24 want an elected head of state, compared with 32% who support the monarchy.
Politically, the future of the royal family still informs those wondering about constitutional upheaval and the union.
Former Tory MSP Adam Tomkins, a law professor at Glasgow University, made an interesting journey from republicanism to monarchism.
"My views have evolved over time," he said. "They've evolved because the monarchy matters much less now."
Mr Tomkins told us: "I would be very surprised to see the end of the monarchy in my lifetime."
"If the monarchy doesn't continue to adapt it will become brittle and collapse, but I think that's extremely unlikely."
Polling indicates there was a large degree of apathy ahead of the coronation.
Up to 72% of all Brits didn't care at all or weren't too bothered about it.
'Appropriate reaction is to laugh'
Mr Tomkins, despite supporting monarchy, agreed some of the theatrics linked to the event were "silly".
He said: "The idea we should stand in front of our TV sets on Saturday lunchtime and swear allegiance to a broadcast image of the King is not only offensive, it's profoundly unhistorical.
"The appropriate reaction to this rather daft idea is to laugh at it."
The Scottish Greens are the only openly pro-republican party in Holyrood – and they don't shy away from criticism.
North East regional MSP Maggie Chapman said: "We believe our leaders should be elected, and they should be directly accountable to the people. The monarchy is the antithesis of that."
But when asked whether she reckons the crown will be abolished in her lifetime, Ms Chapman replied: "Honestly, I don't know. I hope so."
Ex-Labour councillor Ken Ritchie, who stays in Blairgowrie, used to head up Britain's electoral reform body and campaigns for a republic.
"It's the general principle," he said. "With the monarchy you have hereditary privilege and wealth. That is exactly the sort of society we do not want."
Despite their criticisms being shared by many younger Scots, the monarchy does not appear to be at risk.
And for anyone particularly angry about the Stone of Destiny being taken down to London, they can rest easy.
The historic rock is scheduled to be relocated to Perth next year, close to its ancestral home, where it will be on view for royalists and republicans alike.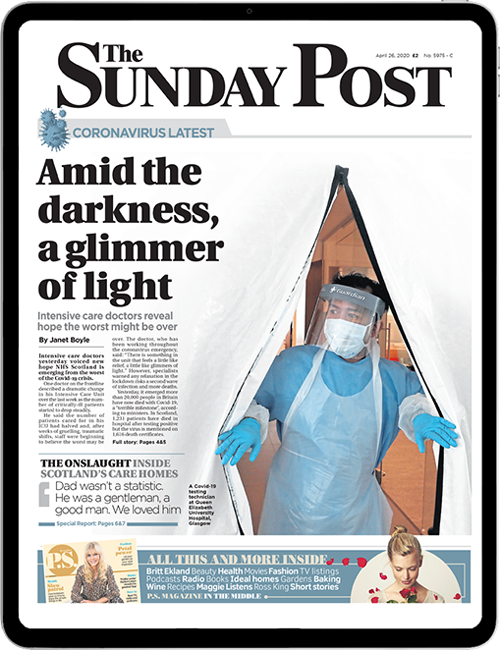 Enjoy the convenience of having The Sunday Post delivered as a digital ePaper straight to your smartphone, tablet or computer.
Subscribe for only £5.49 a month and enjoy all the benefits of the printed paper as a digital replica.
Subscribe