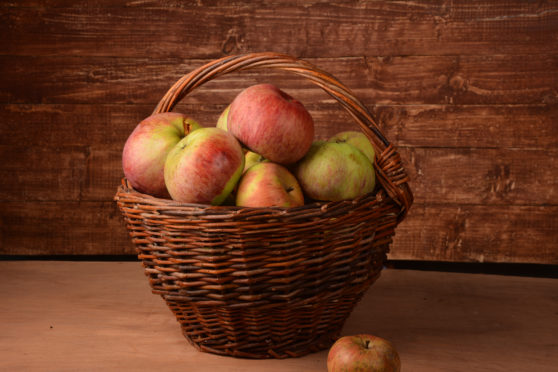 The apple season is now well under way and British growers have handpicked an estimated 76 million Bramleys this year.
Executive chair of British Apples And Pears, Ali Capper, shares the history and health benefits of the fruit we've been eating for more than a thousand years.
---
How long have we been eating apples?
The earliest known mention of apples was by King Alfred in 885AD, in his English translation of Gregory's Pastoral Care.
Which were the first varieties grown in the UK?
In the 13th Century, the Costard variety was being grown in many parts of England. Sellers of this apple were known as "costardmongers". In 1533, Henry VIII instructed his fruiterer, Richard Harris, to identify and introduce new varieties, which were planted in his orchard at Teynham in Kent.
At around the same time, the red-skinned Pippin was introduced in France but the most common apple in Tudor times was the Queene.
Why are apples so popular in the UK?
Apples have a special place in the hearts of the public. Not only do they provide an array of health benefits, but they are incredibly versatile, perfect for snacking and cooking. They keep well and are a super-convenient snack to eat on the go, too.
We grow some of the tastiest apples in the world. This is because we are lucky enough to have the perfect climate to grow a wide selection of varieties, with many different tastes, textures and appearances.
Where did the saying "an apple a day keeps the doctor away" come from?
The saying originated in Wales, first appearing in a publication in 1866 in a different rhyming format: "Eat an apple on going to bed and you'll keep the doctor from earning his bread."
The saying then reappeared in 1913 in its current form.
What are the health benefits of apples?
Apples are fibre-rich and full of vital vitamins, minerals and a wide variety of phytochemicals. Eating apples has been linked to a reduced risk of cancer and a lower risk of type-2 diabetes.
Eating this type of fruit also encourages the growth of more friendly bacteria in the large bowel, which is essential for keeping a healthy gut.
How many different varieties are there?
More than 7,500. We grow around 40 commercially in the UK, and have hundreds of old and new varieties that we are evaluating for their potential for success.
Which are the most popular?
We grow more Gala than any other variety in the UK, in fact 224% more in 2020 than in 2010.
Braeburn are also extremely popular along with newcomers such as Jazz, Cameo and Junami.
What is the newest variety?
The last few years have seen a lot of new varieties coming to market – look out for Junami, Sunburst, Magic Star and Kissabel.
How long does it take for an apple tree to bear fruit?
In the first year in an orchard, we remove all the apples as we want the tree to concentrate on growing a good roots system. In year two, each tree will have a few apples on it. By year three a tree would be expected to have around 45/55 apples, depending on the variety.
Who is the biggest producer?
China is the largest apple-producing nation.
In 2019 they grew 45 million tonnes, compared to 186,000 tonnes in the UK
---
For apple recipes, visit greatbritishapples.co.uk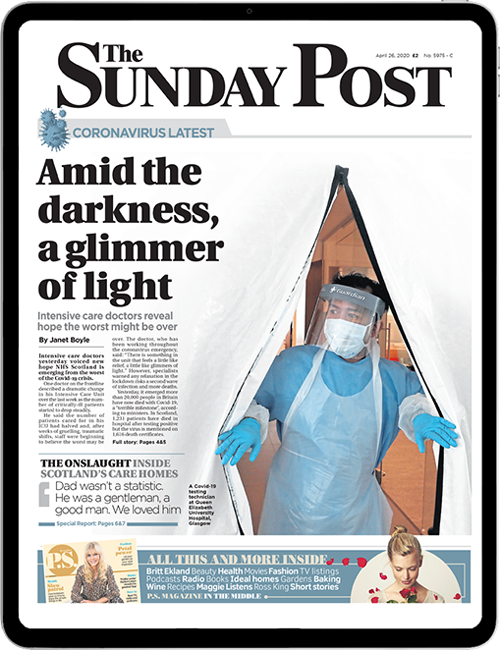 Enjoy the convenience of having The Sunday Post delivered as a digital ePaper straight to your smartphone, tablet or computer.
Subscribe for only £5.49 a month and enjoy all the benefits of the printed paper as a digital replica.
Subscribe