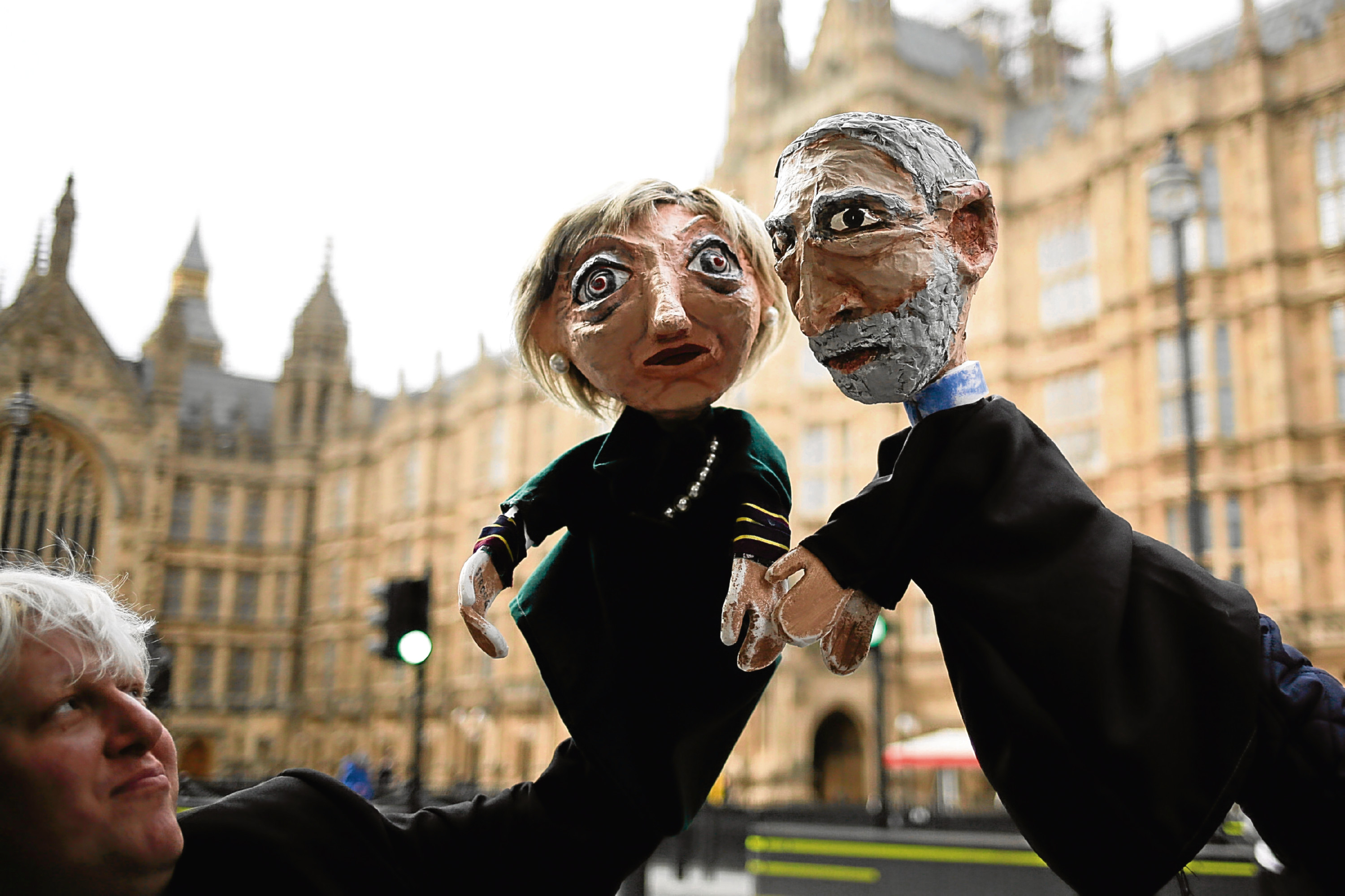 THERESA MAY'S decision to hold a General Election wrong-footed pundits and politicians alike.
But the result of Thursday's poll shocked almost everyone.
None more so than May, whose gamble to go to the polls three years before she had to, backfired spectacularly, leaving the country in a state of political chaos.
Deliver a hard Brexit? I wouldn't trust her to deliver a crusty kebab.
And neither would many in her own party. She is now a lame duck PM.
In just over six weeks she managed to do the impossible, single-handedly wiping out her unassailable lead in the polls, swapping a government majority for a desperate, dodgy coalition.
She and failed to see the rise of the Corbyn bounce, which would have saw her bounced out the door of No. 10 if only the over-16s had been allowed the vote.
Strong and stable? More like weak and wobbly.
Her government is held together with bits of royal blue string and orange sticky-backed plastic, or Ruth the Mooth's Tartan Tories and Northern Ireland's disturbed DUP, to give them their correct name.
After this supposedly unifying election, the UK is more divided than ever.
We are split between the north and the south, leave or remain, rich and poor, and the young and the old.
The divisions are massive and instead of a manifesto that promised to heal, the Tories – almost in suicidal lemming-like stupidity – promised more cuts, to reduce social care, and to remove the triple lock from pensions.
Forget their electioneering scaremongering of a coalition of chaos – they are now the party of crackpots.
Didn't Corbyn do well though? What a spectacular result he achieved.
I had him written off, as did the Tories and many others, especially the trouble-making Blairites within his own party.
How ashamed they must feel now.
He didn't pull off the win, but his positive campaign won over many hearts and minds and in doing so, ironically, saved Scottish Labour, a dysfunctional lot who had disowned him, from oblivion.
In Scotland, there can be no denying that, this time round, the SNP took a bit of a doing.
Yes, they still are the largest party and have more seats than all the others put together.
But they lost a lot of seats and good MPs such as Alex Salmond and Angus Robertson, because they allowed themselves to be tactically outmanoeuvred by the opposition.
They failed to see the threat of the Corbyn Bounce and the danger of the Tories infatuation over Indyref2.
Complacency and lack of a cohesive, positive campaign message for the electorate allowed them to be simply drowned out.
It was bad night, but not a disaster, and they will have to lick their wounds and come back all the stronger.
They will have to, and quickly, because one thing Is for sure –Theresa May's coat is now on a very shoogly peg and I reckon she is for the off and another snap General election is on the cards.
I certainly hope so – it's only been three days, but I'm already missing the rough and tumble of the campaign and would love another vote to look forward to.
Wouldn't you?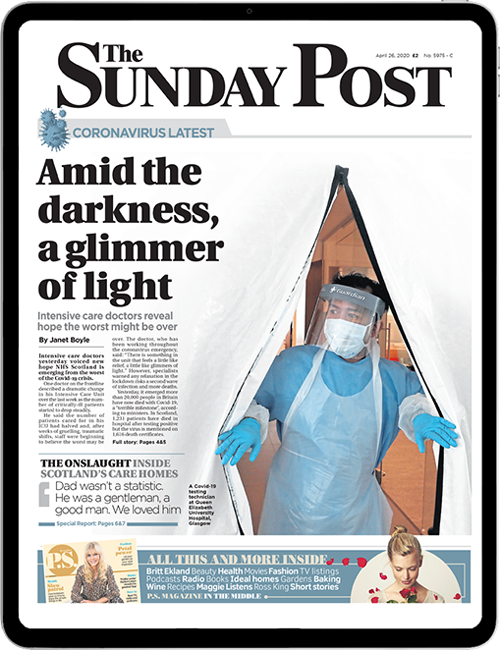 Enjoy the convenience of having The Sunday Post delivered as a digital ePaper straight to your smartphone, tablet or computer.
Subscribe for only £5.49 a month and enjoy all the benefits of the printed paper as a digital replica.
Subscribe