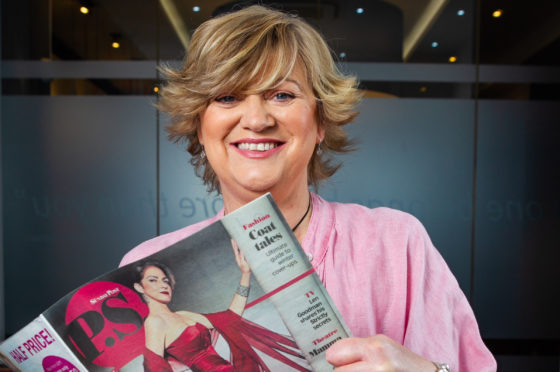 I was flattered, humbled and delighted when I was presented with an honorary doctorate by the Open University.
Call me greedy, but I was previously gifted the same title of "Dr" from the University of the West of Scotland three years ago, and I am very proud to have a prosthetic foot in both campuses!
When I attended the Open University ceremony in Glasgow alongside my fellow Sunday Post columnist Judy Murray, who was also receiving a doctorate, I thought I knew what to expect, but I wasn't prepared for how emotional it would be.
You could say I have been through some rough times in recent years, some of which will come up in this column in the months ahead, but it was incredibly humbling to see 300 graduates collect their degrees.
This was their day, their relief, their success stories. Some twirled and leapt across the stage, to roars of delight. A few clearly struggled with mobility but were determined to collect their award in person.
Some barely held it together but most beamed with pride, and rightly so.
The deputy vice-chancellor asked the group to raise their hands if they had completed their studies while a) raising a family, b) caring for another, c) dealing with health or disability issues, or d) juggling jobs or voluntary work.
I am guilty of not thinking too deeply about things which don't directly affect me. It's probably a fear of opening compartments where the grief, disappointments and frustrations, all by-products of my trauma, hide. But here I was holding back tears as their hands shot up in the air, some more than once. The lady right in front of me nearly broke me by raising hers EVERY time.
I have the utmost respect for the dedication it must have taken to complete their courses against the odds, in order to better themselves.
To all of them, I send huge congratulations and hope that, after finding their feet, they will continue to take big steps forward and use their qualifications as a springboard to even greater achievement.
After picking up my honour, I marvelled at how strong the human spirit is, especially when bolstered by the ones we love. And I reflected on what got me this far.
In 2013, I went from having an irritating cough to losing all four limbs and very nearly losing my life. From there, I had two choices – give up or get up. Buoyed by fantastic NHS staff, my family, including my son Rory, and friends, there was no way I was giving up.
Later, when I discovered a lack of post-rehab peer support for amputees, I started a charity, Finding Your Feet, to provide it. Honestly, it was to help me just as much as other people.
Over the past five years, we have helped and are continuing to help hundreds of amputees across Scotland.
It's taken me up mountains, off buildings (securely!), and I've met some incredible people. I've learned as much about myself as I have others, and I've watched with pride as people do things they were told they'd never be able to.
At Finding Your Feet we like to say "Different is normal". All the amputees we support (we call them Troopers) are all different and we encourage them to embrace those differences.
In January, I became a little less different when I was lucky enough to be gifted donor hands by a very generous family who had suffered a huge loss.
As the first double hand transplant patient from Scotland, I have been given the best treatment and support from the most highly skilled surgeons in the world. Their care and attention to detail has made this operation such a success for me.
People ask if they can give me a hand. Well, not any more – I have my own!
What's next, now that I'm a Doctor Doctor, you ask? I'm not sure yet, but when I decide, P.S. readers will be the first to know…
---
Ain't no mountain high enough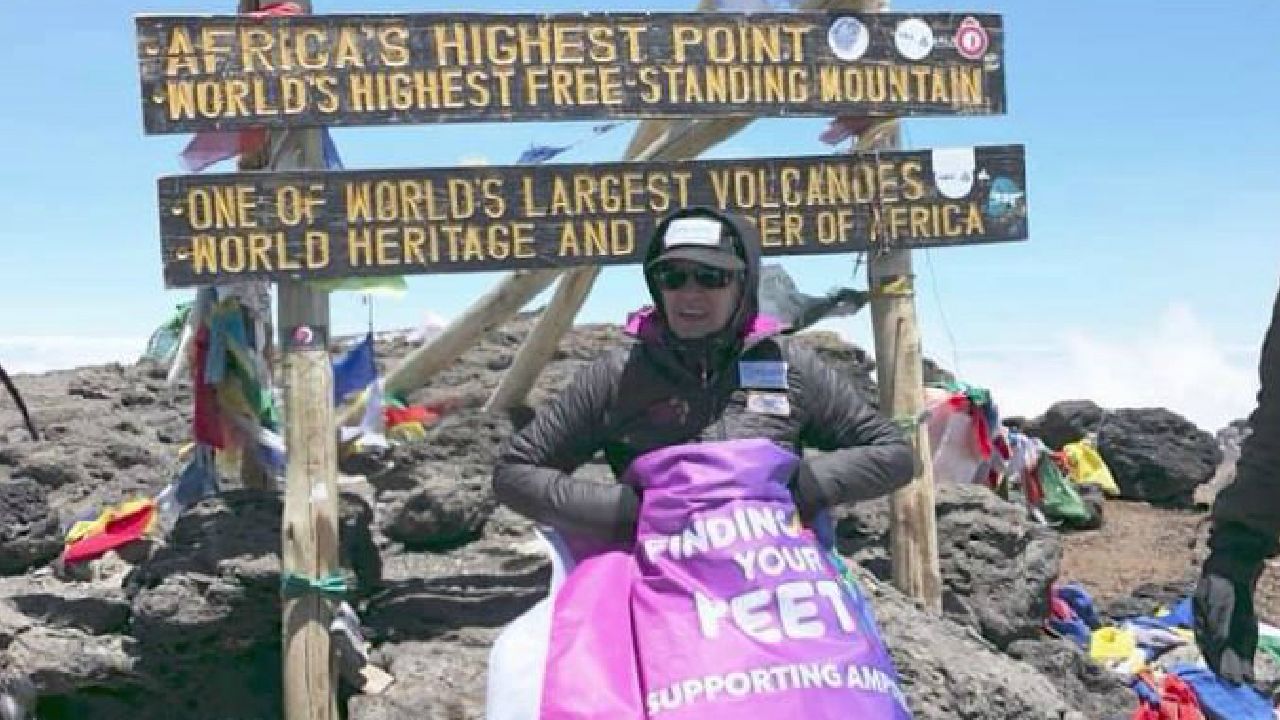 One year ago today, I became the first female quadruple amputee to stand on the
summit of Kilimanjaro, accompanied by 10 great friends.
I have always set myself challenges and my amputations didn't change that. It wasn't the expected mobility or prosthetics issues that caused concern on the climb though.
Needing the toilet during the night meant 20 minutes of getting my prosthetics on, then tackling the two tent zips (not easy with no hands) and a sprint to the toilet tent and more zips!
I'm grateful for the camaraderie of 11 climbers, 30 entertaining guides and porters and the music of Bob Marley – not that any of us could find the breath to sing.
---
Seizing my second chance
"Ms Hutton is to have her hands and feet amputated."
It was the chapter of my life that would set me on a different path.
The news came after a battle with sepsis I wasn't expected to win.
Raising awareness of this devastating infection is obviously close to my heart, and the next time you get five minutes, please do read up on the symptoms. It was sepsis awareness month in September, and I hope lives will be saved because of it.
People ask me why I can't sit still or why I keep challenging myself.
I'll never forget that I was handed a second chance at life, a chance 50,000 UK sepsis sufferers do not get.
It won't be wasted.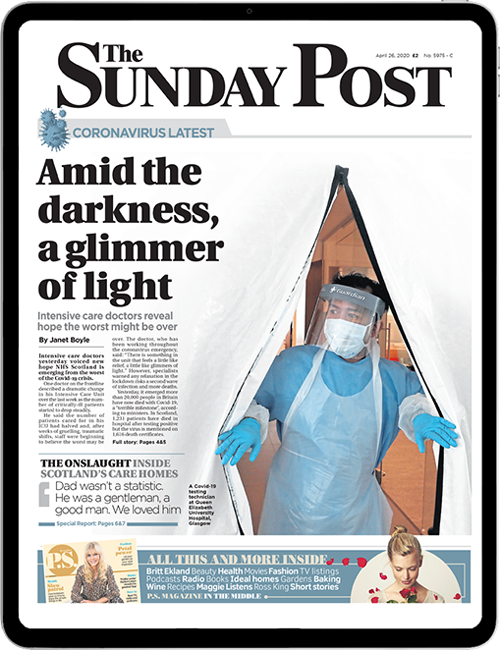 Enjoy the convenience of having The Sunday Post delivered as a digital ePaper straight to your smartphone, tablet or computer.
Subscribe for only £5.49 a month and enjoy all the benefits of the printed paper as a digital replica.
Subscribe