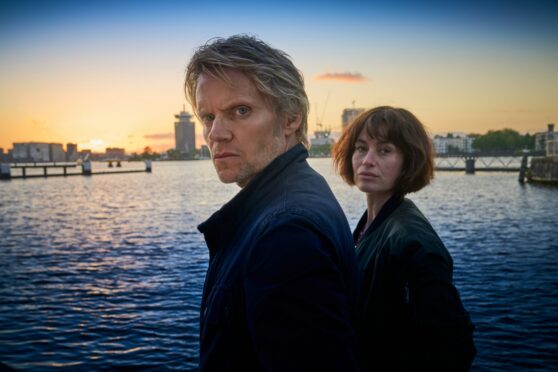 Filming a police car chase in the middle of one of Europe's busiest capitals is difficult enough at the best of times.
But Marc Warren, who's back in the lead role in Amsterdam-based thriller Van Der Valk, revealed it was made all the more tough when angry, real-life Dutch cops appeared.
"Maimie (McCoy, Warren's co-star) and I had to drive through Dam Square at its most packed in the Cherokee, both wearing bulletproof vests – I don't think we had our guns on us, but we had the flashing lights on.
Somebody had not told the local police that we were doing that, and we got pulled over! I suddenly thought, 'If we've got guns on us as well, we are going to be in a lot of trouble'.
"You just leave it to the assistant directors to deal with that…"
Rebooted from the 1970s original back in 2020, the gripping first series hooked old fans and new into the life and work of Piet Van Der Valk with Marc Warren, 55, playing the titular detective.
This long-awaited second series was, like many other productions, extensively delayed by the pandemic.
"We all came straight from lockdown in the UK, so our first experience was getting over there, which is trickier, with all the protocols you have to go through," added Warren. And then we had to do five days' isolation at a hotel, where we couldn't see each other. And when we came out of that, we all met like long-lost friends.
"I think we were all quite fragile, really, as everybody has been when they've been through that much isolation. I certainly was, and we all helped each other through it.
"But one of the things that was striking is how quickly you got back in the swing of it.
"You know, after all we've been through in lockdown, I think the adjustment period was about 15 minutes.
"Once you got on the road, you're back into the swing. But everything had changed in the world."
Warren has played Dracula and was a memorable villain in Life On Mars, but now he's in the hero role as Van Der Valk, which he concedes is a bit of a change.
"It's much more minimal – I tended to play quite larger-than-life characters who were a bit flash, and this is a very different proposition," he said.
"You know, with the amount of screen time I have in this, if I employed the approach that I had for the other characters, it would wear very thin, I think, very rapidly.
"I noticed the longer I do it, I seem to get moodier! I could just feel that.
---
Van Der Valk, ITV, tonight, 9pm.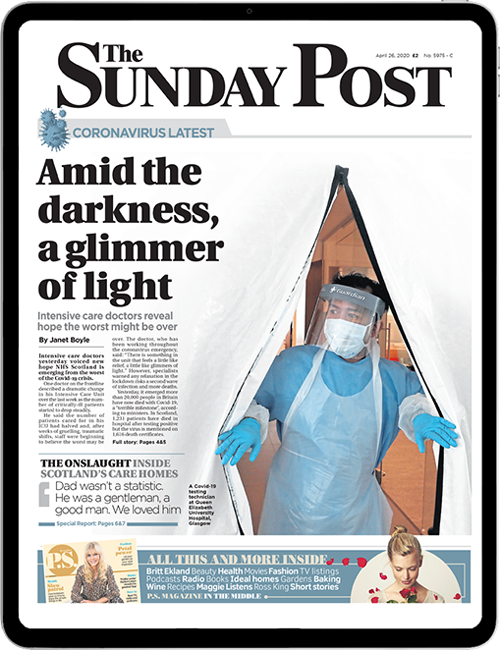 Enjoy the convenience of having The Sunday Post delivered as a digital ePaper straight to your smartphone, tablet or computer.
Subscribe for only £5.49 a month and enjoy all the benefits of the printed paper as a digital replica.
Subscribe