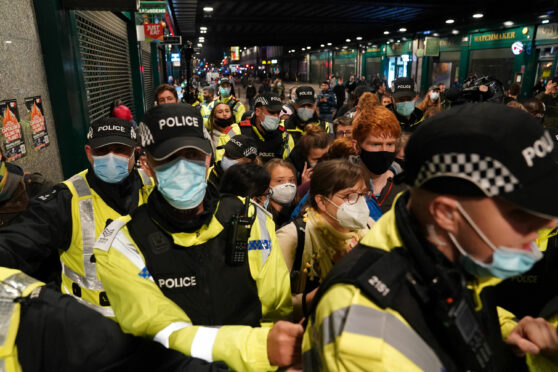 World leaders arrive in Scotland today amid faltering hopes for a significant agreement capable of slowing, never mind halting, the climate emergency.
Commentators fear proposed cuts to emissions of greenhouse gases are incapable of limiting the temperature rise to 1.5°C – the ambition set in Paris six years ago – while several major economies seem reluctant to turn away from coal production.
However, former UK prime minister Gordon Brown believes there remains an opportunity for world leaders to make history in Glasgow over the next 12 days by agreeing emission targets that are ambitious and rigorously-enforced.
He believes the two "make- or-break decisions" that could transform the summit into a watershed moment in the world's battle to contain global warming are the scale of each country's carbon reductions in the next decade and how much support rich countries pledge to poorer countries, who have been most impacted by weather emergencies and natural disasters linked to global warming.
Writing in The Sunday Post today, he says: "Glasgow has a chance this week of joining Paris, Kyoto and Rio as cities associated with real and lasting change on the climate. But it will require our political leaders to step up and show leadership and imagination to do so."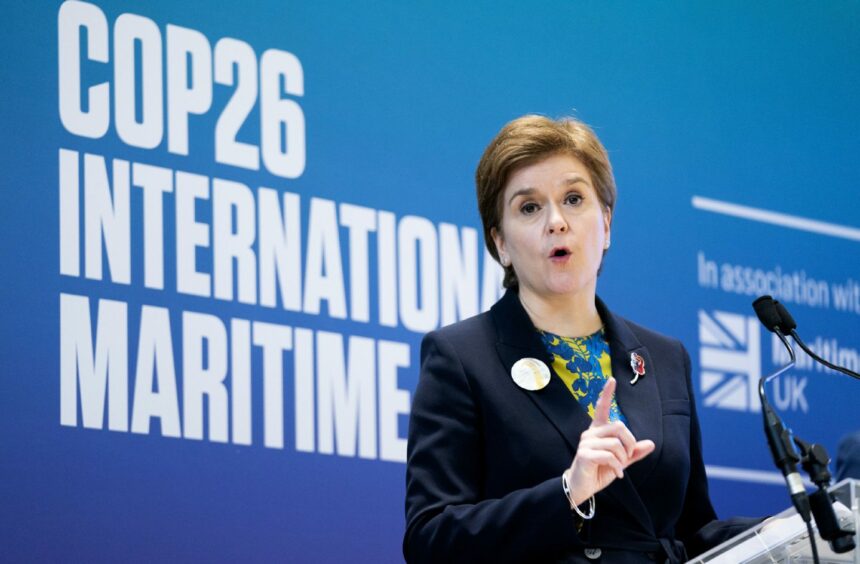 First Minister Nicola Sturgeon, also writing in The Post, echoes his hopes of a historic agreement, while warning the consequences of failure are "potentially catastrophic" as Prime Minister Boris Johnson described the summit as the "world's moment of truth".
Last night, the world's best-known environmental activist, Greta Thunberg, arrived in Glasgow where she is expected to join marches at the weekend although her formal participation in the summit is uncertain.
The Swedish teenager was mobbed by supporters after catching a specially-chartered Rail to the Cop train which carried around 300 climate activists. Many had travelled from continental Europe.
She arrived in the city as the summit opens tomorrow. The first two days of talks starting tomorrow are expected to involve more than 100 world leaders with announcements expected over the next two weeks across the many fronts of the battle to contain global warming, from planting billions of trees to the phasing out of coal and the switch to electric cars. The final agreement is expected to be announced as the talks close.
One of the most contentious issues remaining is how much support richer countries will offer since they have so far failed to meet their 2009 promise of $100 billion per year to poorer nations.
Professor Pete Smith, an adviser to the Scottish Government on the environment, said: "It is essential that the $100bn per year promised by wealthy countries to developing countries finally gets delivered at Cop26 – this flow of finance is essential to allow poorer countries to adapt to, and to mitigate, climate change.
"A vast proportion of the potential for natural climate solutions is located in the developing countries, so if we are to realise that global potential, developing countries must have the financial backing to ensure that this happens in an equitable and just way."
The UK Government will reportedly push for a plan among world leaders at Cop26 to halt deforestation, and for producers of soya, cocoa, coffee and palm oil to be asked to commit to halting land clearances.
Smith, professor of soils and global change at Aberdeen University, said: "We can't successfully resolve either of the existential threats of climate change or biodiversity loss unless we tackle both together.
"Mainstreaming nature into our thinking on climate action is essential, so encouraging all countries to include nature-based solutions in their nationally determined contributions to meet the Paris goals will be the first step in formalising these considerations."
He added: "Time is rapidly running out. We need to convert words into concrete action now. Prevaricating for another five or 10 years isn't an option."
Bob Ward, policy director of the Grantham Research Institute on Climate Change at the London School of Economics, said the biggest prize that could be expected from Cop26 would be a pledge from world leaders that they will meet every one or two years due to the escalating crisis.
He said: "The two big issues which will be the most difficult to address are the ambitions of the pledges which were made in the past, limiting global warming, and rich countries promising to provide $100bn a year to developing countries.
"We now know that the promise to limit global warning was not enough, and we also now know that by 2020 some rich countries did not keep up their promise of financial help.
"Global warming and climate change didn't stop during the pandemic. It continued. Countries like Australia have dragged their feet over their promises, due to a lack of political will. But all enlightened countries need to realise that none of them are spared the effects of climate change."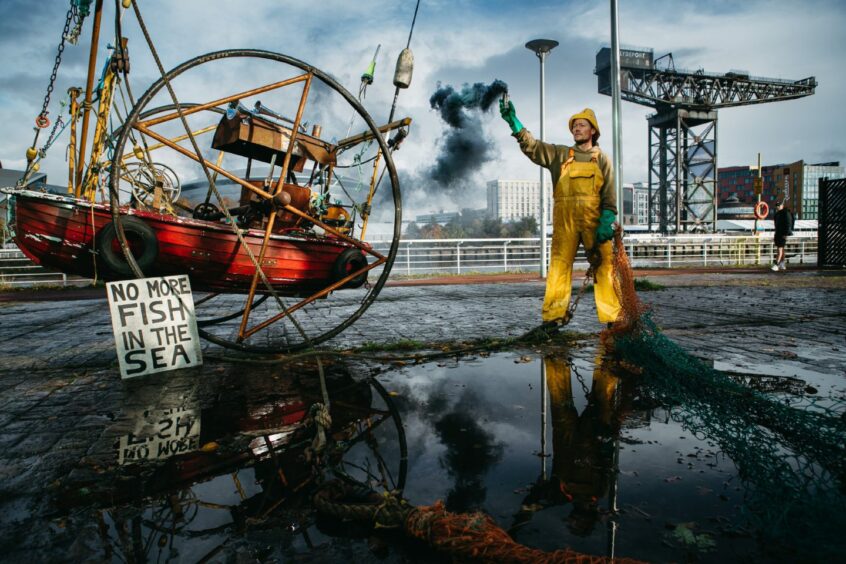 Greenpeace's executive director, Jennifer Morgan, described Cop26 as the biggest political moment in the climate crisis since governments met in Paris six years ago. But Morgan, who has attended all previous Cop events, warned some governments would try to take a "wrecking ball" to Cop26.
She said: "Glasgow needs to see real commitment, real ambition and real action as there's been a lack of all three in the run-up to the conference.
"While the next two weeks will involve many twists and turns, it's not too late for leaders to agree a transformational, detailed plan of action. But regressive governments like Australia, Brazil and Saudi Arabia will come with a wrecking ball that they'll try to swing through the climate talks."
Cop26 campaign groups are demanding an international commitment to an end to fossil fuels but Dr Cathy Ratcliff, director of international trade aid organisation Thrive, warned of attempts to water down that pledge. She said: "There will be huge pressure to bring an end to the reliance on fossil fuels. We all know it should be done and that it could be done.
"However, so many countries have made their fortune selling oil and gas, whether we will get that vital firm agreement at Cop26 is quite another matter.
"We must have faith, though. I've spent more than 30 years working in international development, so I've seen firsthand the hugely detrimental effects of climate change on people who were already living on the edge and struggling. If Cop26 fails to achieve an end to fossil-fuel reliance, people will be angry and disappointed."
Dr Rebecca Ford, senior lecturer at Strathclyde University and research director of the UK's Energy Revolution Research Consortium, said what happened beyond leaders' negotiations was just as important for success in tackling climate change.
She said: "The formal negotiations are going to be absolutely critical but what really excites me is all of the action on the fringes, the way that cities, businesses, industry, communities and universities are making really strong commitments towards action, often more ambitious than we see at a national level.
"What I'm really hoping is Cop26 can help galvanise action across all of society and we can start to go way beyond formal national negotiations."
Meanwhile, Johnson called on leaders to take decisive action. He said: "The question everyone is asking is whether we seize this moment or let it slip away. I hope world leaders will hear them and come to Glasgow ready to answer them with decisive action."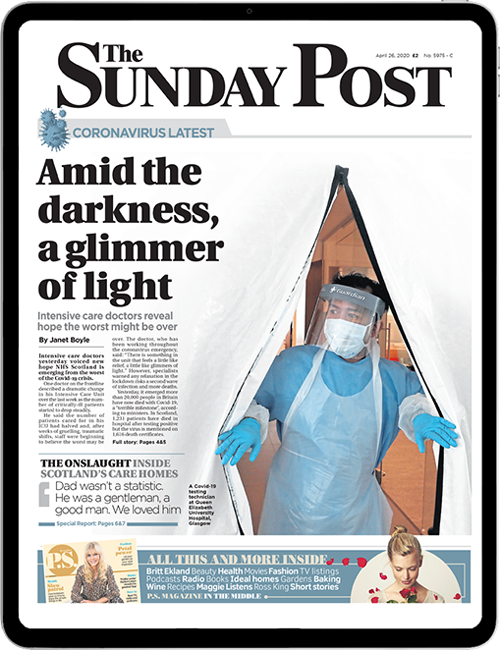 Enjoy the convenience of having The Sunday Post delivered as a digital ePaper straight to your smartphone, tablet or computer.
Subscribe for only £5.49 a month and enjoy all the benefits of the printed paper as a digital replica.
Subscribe