It was late, it was a compromise and it was met with a mixture of relief, dismay and scepticism but a deal was sealed before Cop26 closed on the banks of the Clyde last night.
Political leaders agreed the Glasgow Climate Pact to slow global warming after the talks, described as the most important meeting in the world, stretched into an extra day amid intense and fraught negotiations.
All 197 members of the United Nations agreed the pact just before 8pm, setting landmark targets to limit global warming and promising more financial support for developing nations to adapt to climate change. They also agreed to revisit and strengthen emission targets next year.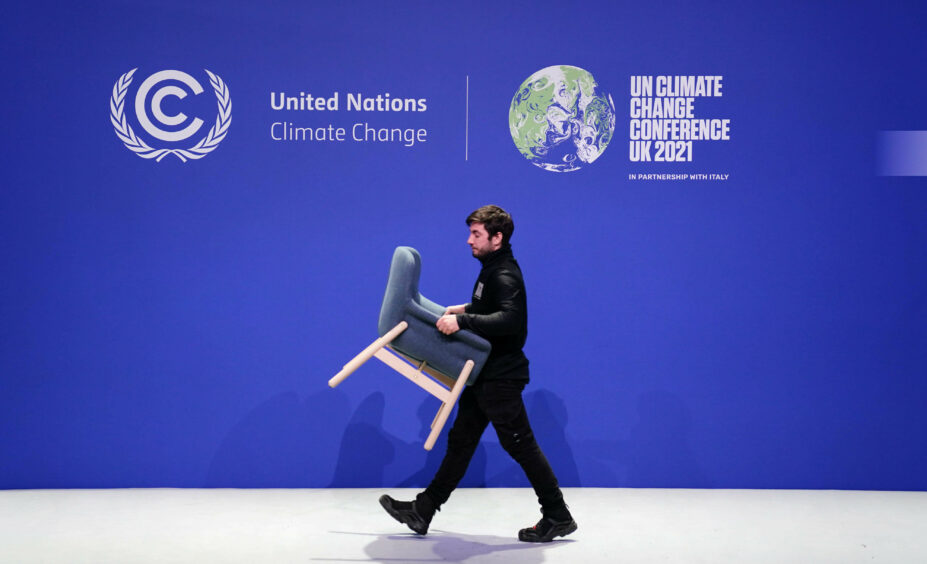 However, many delegates and activists were dismayed by a last-minute concession which watered down a commitment to phase out the use of coal after the pledge was challenged by India, China, South Africa and Iran late in the afternoon. Critics warned the concession needed to push through the deal meant the ambition of limiting global warming to 1.5°C is now on "life support."
Reacting to the agreement last night, Nicola Sturgeon insisted important progress had been made in Glasgow while admitting disappointment at the last-minute concessions. Activists, including Greta Thunberg, were more withering in their assessment.
1/ The Glasgow Climate Pact is agreed.

Far from everything it should be, but many positives that must be built on. Limiting warming to 1.5 degrees now agreed imperative, movement on finance and (far too weak) wording on fossil fuels… https://t.co/3rTi3tkQgc

— Nicola Sturgeon (@NicolaSturgeon) November 13, 2021
Cop26 President Alok Sharma had been frantically orchestrating the tense, tired negotiations and, afterwards, said history had been made in Glasgow. Earlier, however, as the extent of the compromise became clear, he had appeared to struggle with his emotions on the platform as he told delegates he was "deeply sorry" for the way the process had unfolded.
He said: "I understand the deep disappointment. It's also vital we protect this package."
Earlier, he had urged the gathered countries to put the future of the planet ahead of their own national interest. He added: "This is the moment of truth for our planet, and it's a moment of truth for our children and our grandchildren."
A number of nations stated their "profound disappointment" at the watering down of language on phasing out coal as the COP26 agreement was passed.

The calls led to an emotional Alok Sharma saying he was 'deeply sorry' for the way the conference unfolded.https://t.co/yEaKltWarx pic.twitter.com/4aZMOjZBHN

— Sky News (@SkyNews) November 13, 2021
The climb down over coal prompted angry responses from European nations and several island states at risk of flooding and natural disaster because of global warming. They included the Marshall Islands – a nation of more than 1,200 low-lying isles in the Pacific Ocean only two metres above sea level – as their delegates expressed "profound disappointment" with the change in the language.
Antonio Guterres, the secretary general of the UN, said the "collective political will" at Cop was not enough to overcome "some deep contradictions". He said: "Our fragile planet is hanging by a thread. We are still knocking on the door of climate catastrophe. It is time to go into emergency mode – or our chance of reaching net zero will itself be zero."
The Maldives' Minister of Environment, Aminath Shauna: "The difference between 1.5°C and 2°C is a death sentence for us."
However, every country still agreed to the deal, as many said the overall package was better than no deal at all. The pact requests countries revisit and strengthen their 2030 national climate action targets "as necessary to align with the Paris Agreement temperature goal by the end of 2022, taking into account different national circumstances".
In the Paris Agreement in 2015, countries committed to limit temperature rises to "well below" 2°C and try to limit them to 1.5°C to avoid the most dangerous impacts of storms, droughts, crop failures, floods and disease.
Scientists have warned keeping temperature rises to 1.5°C requires global emissions to be cut by 45% by 2030, and to zero overall by mid-century.
But despite countries being required to update their action plans, known as nationally determined contributions, for emissions cuts up to 2030 in the run-up to Glasgow, the latest pledges leave the world well off track to meet the goal. So countries have been under pressure to come up with a deal in Glasgow that will see them rapidly increase their ambition for emission cuts in the 2020s to stop the 1.5°C goal slipping out of reach, as well as provide the finance for developing countries to cope with the crisis.
The deal has measures on finance for poorer and more vulnerable countries to develop cleanly, cope with climate impacts and address the loss and damage they face from climate-related storms, floods, droughts and rising seas.
The final agreement urges developed countries to at least double their collective provision of climate finance to help developing nations adapt to climate change, from 2019 levels, by 2025.
There was also agreement on finalising key parts of the "Paris rulebook", on areas such as establishing carbon markets which have been outstanding since the climate treaty was agreed in 2015.
We've made serious breakthroughs @COP26.

We've kept 1.5 alive and made huge progress on coal, cars, cash and trees.

And while there is still so much that needs to be done to save our planet, we'll look back at COP26 as the moment humanity finally got real about climate change. pic.twitter.com/Rf91HN4fS3

— Boris Johnson (@BorisJohnson) November 13, 2021
First Minister Nicola Sturgeon said Glasgow should be proud of what had been achieved but could not fully praise the deal. She said: "The city has truly risen to the occasion and played its part by welcoming thousands of delegates, representatives, scientists and climate activists from around the world.
"The Glasgow Climate Pact does not contain everything that every country wanted and there is understandable disappointment that key issues were watered down in the final hours, but there can be no doubt that the Glasgow summit has made progress on some important issues.
"The importance of capping temperature increases at 1.5°C is no longer questioned and the need for countries to come back next year with higher contributions to tackling emissions may just be enough to keep 1.5°C alive – if countries including Scotland really do deliver on our commitments."
Sharma told the climate summit "history has been made here in Glasgow".
He said: "We can say with credibility that we have kept 1.5°C within reach but its pulse is weak and it will only survive if we keep our promises, if we translate commitments into rapid action and if we deliver on the expectations set out in this Glasgow Climate Pact to increase ambition to 2030 and beyond."
Prime Minister Boris Johnson said: "We asked nations to come together for our planet at Cop26, and they have answered that call.
"I want to thank the leaders, negotiators and campaigners who made this pact happen – and the people of Glasgow who welcomed them with open arms. There is still a huge amount more to do in the coming years. But today's agreement is a big step forward."
Before the final deal was announced, Swedish climate ­activist Greta Thunberg tweeted her doubts about what was coming, saying: "Now as Cop26 is coming to an end, beware of a tsunami of greenwashing and media spin to somehow frame the outcome as 'good', 'progress', 'hopeful' or 'a step in the right direction'.
The #COP26 is over. Here's a brief summary: Blah, blah, blah.

But the real work continues outside these halls. And we will never give up, ever. https://t.co/EOne9OogiR

— Greta Thunberg (@GretaThunberg) November 13, 2021
Responding to the decisions, Greenpeace International executive director Jennifer Morgan said: "It's meek, it's weak and the 1.5°C goal is only just alive, but a signal has been sent that the era of coal is ending. And that matters."
Sara Shaw, climate justice and energy programme coordinator for Friends of the Earth International, said: "The final outcome of Cop26 leaves developed countries free to keep polluting whilst giving the green light for massive land grabs for offsets in developing countries. The UK presidency and their allies are patting themselves on the back but no deal at all would have been better.
"It is nothing less than a scandal. Just saying the words 1.5°C is meaningless if there is nothing in the agreement to deliver it. Cop26 will be remembered as a betrayal of Global South countries – abandoned to the climate crisis with no money for the energy transition, adaptation or loss and damage."
Scottish Greens co-leader Patrick Harvie said: "The failure of governments to deliver an agreement that puts the planet on course for a 1.5°C rise is shameful. The influence of fossil fuel companies is clear. We know that fossil fuel companies had more representation at this summit than any single nation, and the outcome has reflected that."
Jamie Livingston, head of Oxfam Scotland said: "Clearly some of the world leaders think they aren't living on the same planet as the rest of us. It seems no amount of fires, rising sea levels or droughts will being them to their senses to stop increasing emissions at the expense of humanity. While the request to strengthen 2030 emission reduction targets by next year is an important step, this work needs to start now given emissions are rising and we're dangerously close to losing this race against time."
Labour leader Sir Keir Starmer said of the agreement at Cop26, that "there has been modest progress toward the challenges we face – which is important". He added: "But we have seen too many promises for tomorrow, not the action that the climate emergency demands today. Boris Johnson bears some responsibility for that. Glasgow has been a missed opportunity – a summit too often of climate delay not climate delivery."
He accused the prime minister of not treating the summit with the seriousness it deserved, or building the trust that was critical to its success.
He urged the UK – during its presidency of the Cop until next year's Cop27 – to redouble diplomatic efforts and make the strides forward that Cop26 did not achieve.
The deal
It was the moment when progress towards the Glasgow Climate Pact came to a sudden, juddering halt.
At 4pm yesterday, as exhausted negotiators flagged after the summit stretched into an extra day, India dug in its heels saying it could not accept the wording of a paragraph on phasing out coal.
Environment Minister, Bhupender Yadav, said it was not the job of the UN to be prescriptive on energy sources and, over the next 45 minutes, to the dismay of many delegats, India, joined by China, South Africa and Iran, pushed back against the phase-out of fossil fuel subsidies and the use of coal.
China has depended on coal as its main source of energy for decades and a power crisis has forced it to increase output significantly despite its huge renewable energy sector. South Africa also said that one-size-fits-all was not a good approach. The challenge dismayed other delegates, who believed they had already compromised on key issues to seal a deal.
Then, in a surprising development, Australia, which has been criticised in some quarters for its stance on fossil fuels, said it could accept the draft text and called on nations to "come together." More and more delegates spoke up to say that, though they had doubts, they could accept the deal.
As the meeting was shown live on television, Cop26 president Alok Sharma and US climate envoy John Kerry could be seen working the room, moving from country to country to push through the deal.
And finally a compromise emerged. India proposed that instead of saying coal would be phased out, it would be "phased down." The deal was done as delegates from the Marshall Islands, the Pacific Ocean nation among those bearing the worst impact of climate change, voiced "profound disappointment" with the change in the language around fossil fuels. Switzerland was also among the first to say the concession had badly weakened the deal.
However, EU negotiator Frans Timmermans said, while backtracking on phasing out coal was a disappointment, the new pact was still "historic" and included the first explicit mention of fossil fuels in a UN climate agreement.
The detail
In order to limit global warming to the target of 1.5°C, the agreement on methane emissions, and with it the transition to clean energy and decarbonisation, is crucial and the Glasgow Pact will mean emissions being cut by 30% preventing 145 mega tonnes of the gas causing more climate damage.
On pollution, leaders from more than 137 countries representing 85% of the world's forest's promised to stop deforestation by 2030 – this could prevent 0.8 gigatonnes of CO2 being released into the atmosphere.
More than 40 countries, including major coal users such as Poland, Vietnam and Chile, agreed to move away from using fossil fuel. Meanwhile, some 450 financial organisations agreed to back clean technology such as renewable energy. One of the biggest surprises and successes of Cop26 was the co-operation of the two giants, the US and China, pledging to boost climate cooperation over the next decade.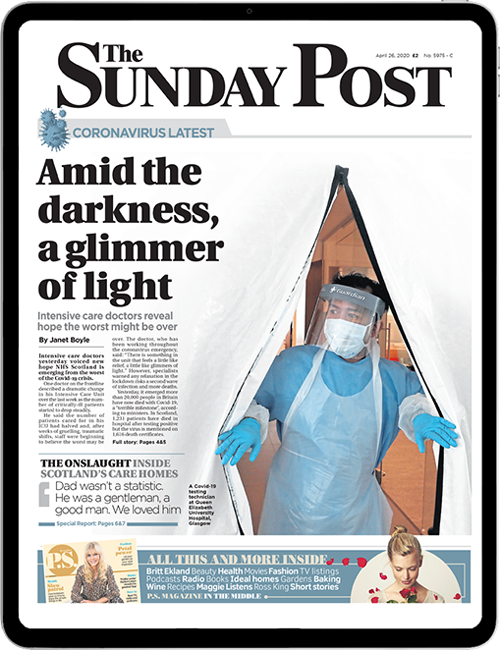 Enjoy the convenience of having The Sunday Post delivered as a digital ePaper straight to your smartphone, tablet or computer.
Subscribe for only £5.49 a month and enjoy all the benefits of the printed paper as a digital replica.
Subscribe