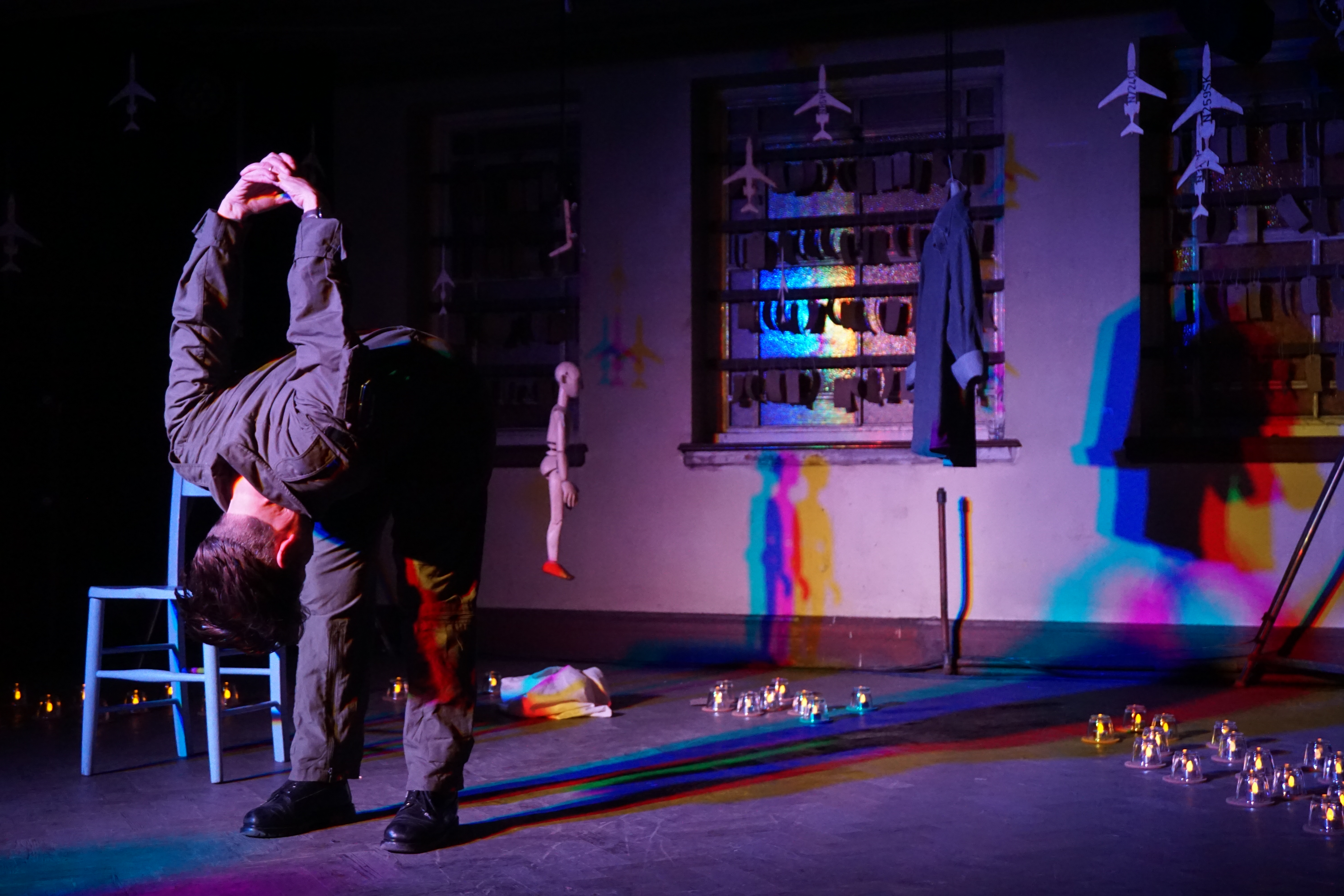 A SCOTTISH theatre company are exploring the secret abuses and torture carried out by the US government in their rendition programme in the aftermath of 9/11.
The rendition programme was one of the most controversial and highly secret acts of recent times, and involved the CIA's kidnap, detention and torture of terror suspects from across the globe.
The play, aptly named Rendition, is presented by Edinburgh-based visual theatre company, Tragic Carpet and  produced through the visualisation of research findings from The Rendition Project – a unique collaboration of academics and human rights proponents exposing the human rights violations of the US in their 'War on Terror' years.
Using an innovative mix of puppetry, soundscapes and visual theatre, Rendition will feature prisoner testimonies, declassified documents, flight records and court documents, to create an immersive work that tells the story of one man's nightmare experience as the first suspect to be taken into the CIA's detention programme.
The data collated in The Rendition Project shows that Scotland was also inadvertently involved in the programme, with Prestwick Airport used as a stop-over location for many of the flights picking and dropping off terror suspects. Around 1,600 aircrafts associated with the rendition programme are suspected to have landed at UK airports, although no suspects have been found to have been on the aircraft while on UK soil.
Prof Ruth Blakely, co-director of The Rendition Project, and Professor of Politics and International Relations at the University of Sheffield said: "It is known that various flights landed in Prestwick or Glasgow Airports on the way back from or on the way to carry our torture.
"As a result there was an enquiry into the use of Scottish airports for such practices, although there is no evidence to suggest the Scottish Government were aware of this before it was uncovered by journalists and human rights activists."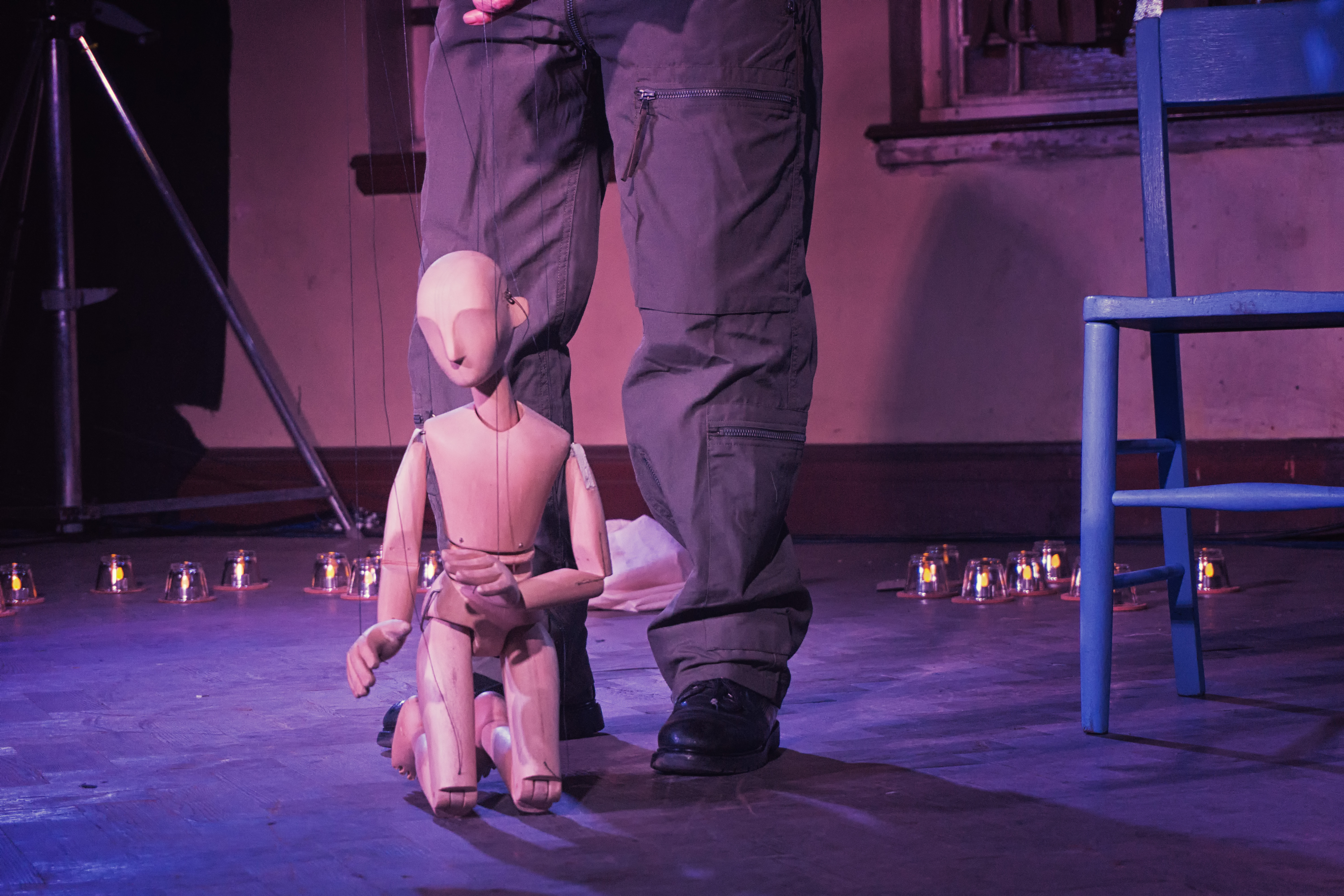 The Rendition Project also uncovered the fact that the US government had secret prisons where terror suspects were detained, interrogated and tortured, after investigative journalists were exposing more of the well-known places like those at Guantanamo.
Rendition will explore what happened to these suspects when they arrived in these prisons, but Professor Blakely believes it does so in a way which allows people to watch, rather than to turn away.
"Typically, when picked up in their countries of origin, the suspects would be stripped, shackled, blindfolded, often beaten and would have anal suppositories inserted so they wouldn't be able to use the toilet for up to 9-10 hours on a flight.
"The Rendition Project aims to provide comprehensive evidence of torture and cruel, inhuman and degrading treatment, which are prohibited under international law.
"Although Rendition looks at these human rights violations, the use of puppetry, audio and visual re-enactments allows viewers a glimpse into these acts, without being so brutal they cannot look.
"Improving public understanding is critical, and we are thrilled that Tragic Carpet's Rendition will bring the truth about torture to even wider audiences."
Rendition takes place in the Roxy's Snug Bar which will be transformed into an installation within which the audience will experience the work.
First performed in an abbreviated form at the Hidden Door Festival in May 2017 and the Manipulate Festival in February 2018 and 2019, Rendition was awarded Creative Scotland funding to develop the work into a full-length production.
Freda O'Byrne, Tragic Carpet's artistic director said: "I'm thrilled to be presenting Rendition as part of the Roxy's 2019 spring season. The work started life as a solo exploration of the covert, post-9/11 practice of transporting and interrogating terrorist suspects.
"I'm very excited to share the finished version of Rendition with audiences and look forward to hearing their response."
---
Rendition, Roxy Snug Bar, Assembly Roxy, 5 – 9 March 2019
Book tickets here.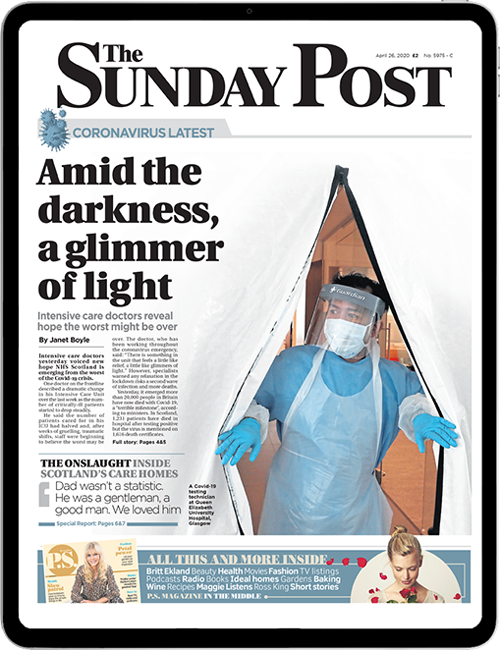 Enjoy the convenience of having The Sunday Post delivered as a digital ePaper straight to your smartphone, tablet or computer.
Subscribe for only £5.49 a month and enjoy all the benefits of the printed paper as a digital replica.
Subscribe