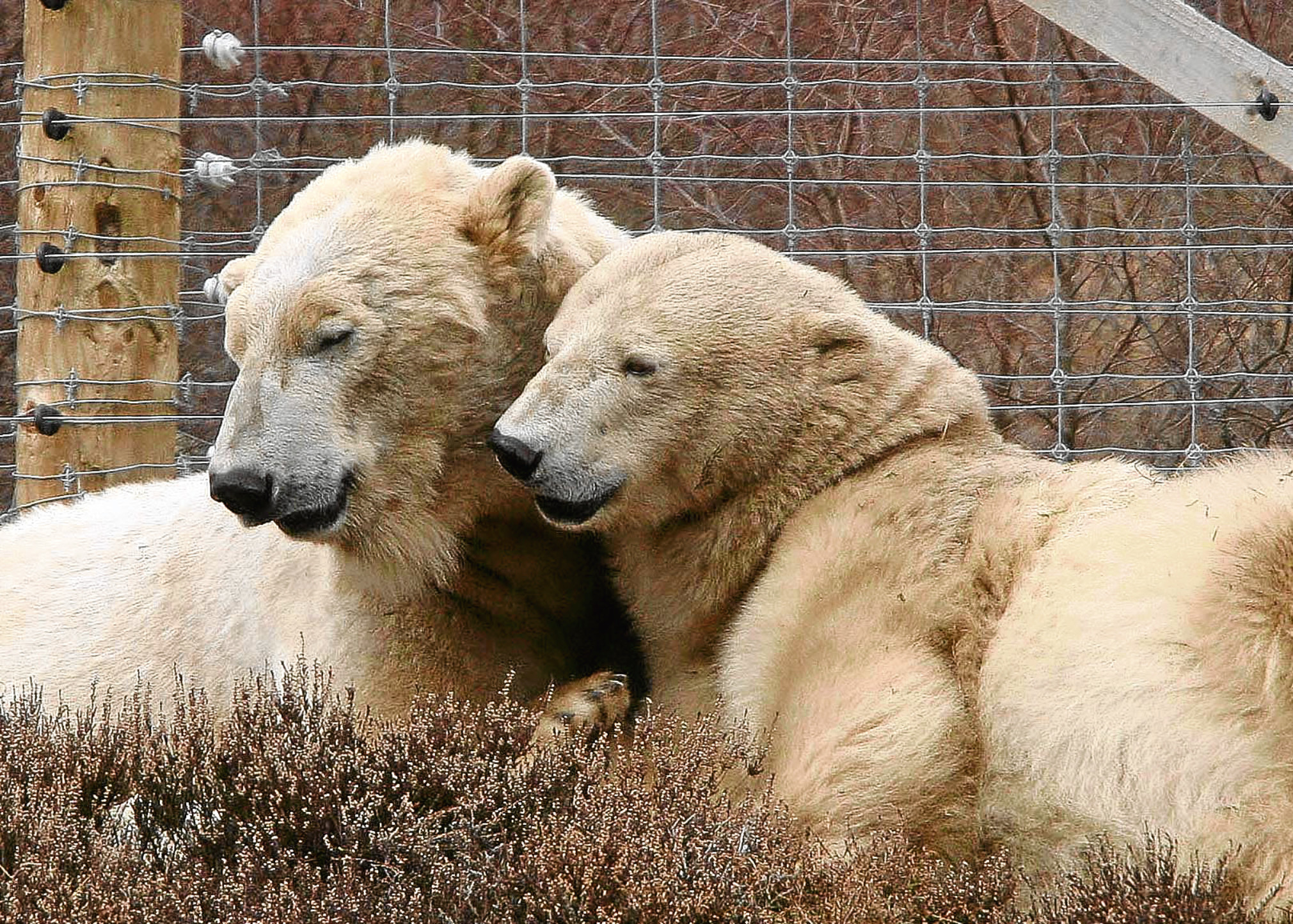 THE birth of the UK's first polar bear cub in 25 years has provoked a fierce debate after a conservation group criticised it as a "tragedy in the making".
The Royal Zoological Society of Scotland announced that polar bears Arktos and Victoria became parents at the Highland Wildlife Park at Kincraig just before Christmas.
But the Born Free Foundation, founded by film stars Bill Travers and Virginia McKenna, has attacked the programme.
President Will Travers said: "Research commissioned by Born Free in 1987, and subsequent evaluations of polar bears in captivity, indicate that the species is profoundly ill-suited to the zoo environment with widespread display of abnormal behaviours, infanticide and high rates of cub mortality.
"At a time when the zoo community should be phasing out the keeping of polar bears in captivity, the RZSS has decided to row against the tide."
The Highland Wildlife Park's Douglas Richardson said:"Polar bear husbandry and welfare in zoos have moved on significantly since 1987.
"It is possible that within this century captive-born polar bears may be needed to augment and help restore a reduced and fragmented wild population."