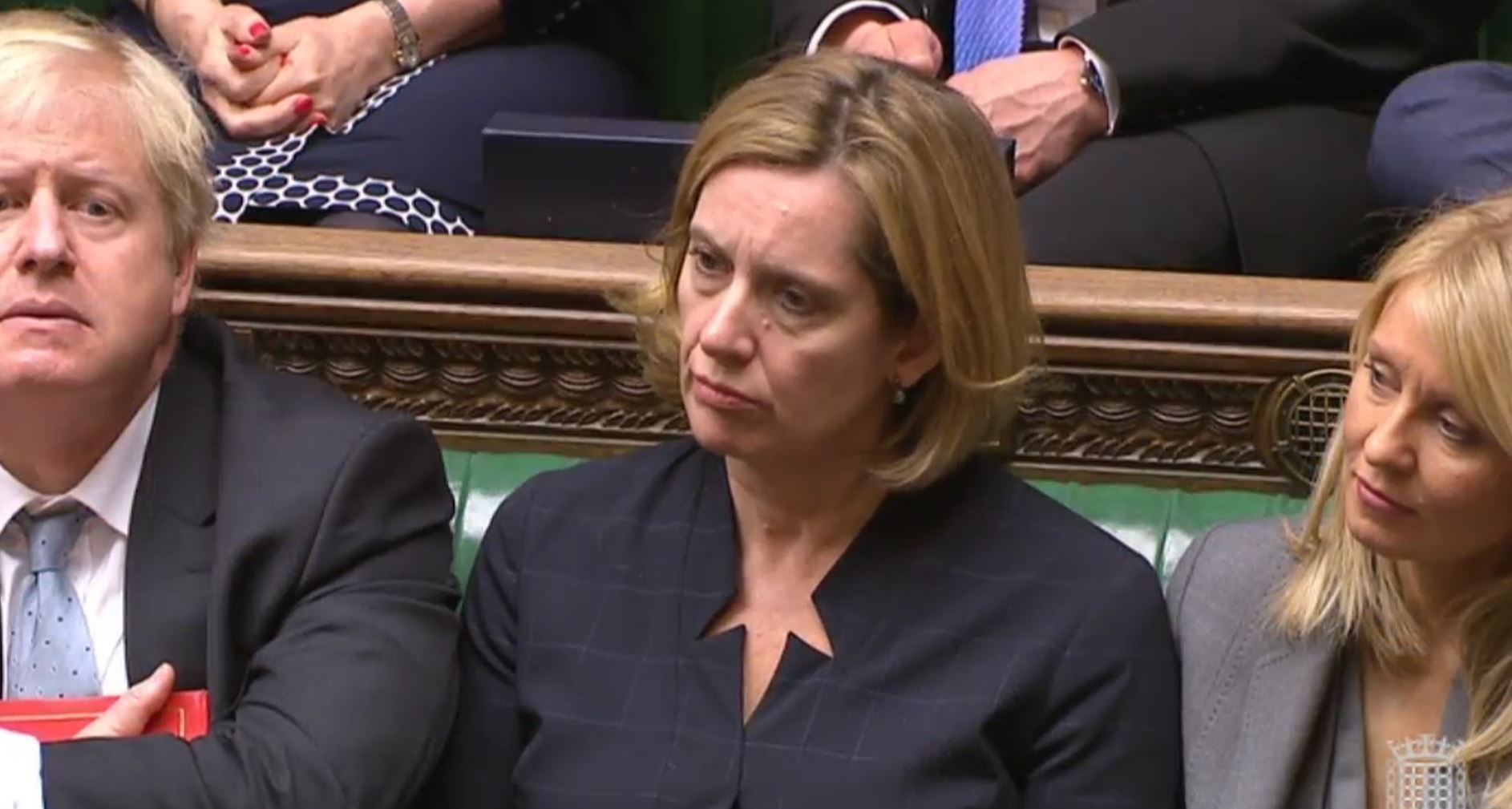 A TORY minister's appeal to forge a cross-party alliance to push through a Brexit deal was junked within hours yesterday.
Work and Pensions Secretary Amber Rudd had called on MPs across the parties to "forge a consensus" after warning refusal to agree some kind of deal would risk serious consequences for Britain.
However, in response, the SNP almost immediately renewed their calls for a cross-party coalition to work against the Prime Minister's proposed deal and block Brexit.
The Westminster leaders of the SNP, Lib Dems, Plaid Cymru and the Greens will meet in London tomorrow to discuss strategy.
They urged Jeremy Corbyn to form a united front to stop Theresa May "running down the clock" to force a choice between her deal or no deal.
MPs were due to vote on May's Brexit deal on Tuesday, but it was postponed as the Prime Minister faced defeat by up to 100 of her own MPs.
She travelled to Brussels to plea with EU leaders for help to make her deal more acceptable, but was told there could be clarification but not renegotiation.
SNP Westminster leader Ian Blackford MP said: "It was inexcusable for the Prime Minister to cancel the meaningful vote on her Brexit deal last week, and with Parliament's Christmas recess fast approaching, we now face a wait until January.
"Theresa May is guilty of running down the clock to offer a binary choice of her deal or no-deal on Brexit – both of which would be disastrous for the UK economy.
"While the SNP, Lib Dems, Plaid and Greens hold differing positions, we share the common view that the Prime Minister's deal should be defeated and that a 'no-deal' should be removed from the table."
Former Tory minister Jo Johnson also voiced concerns that No 10 could leave the vote until the "very last minute".
He said: "That would, effectively, give the country, give Parliament, no choice at all except between her deal and no deal at all."
Foreign Secretary Jeremy Hunt said he believed it was still possible to get "a version" of Mrs May's Brexit deal approved by Parliament.
Mr Corbyn has ruled out calling a motion of no confidence in the Government – which could lead to the country going to the polls – until he can be sure of winning.
However Ian Murray, MP for Edinburgh South, yesterday said his party's leader needed to "come off the fence" and back another vote on EU membership.
Paul Sweeney, Labour's shadow Scotland minister, issued a caution against "jumping" to a second referendum, which he said could risk alienating communities that voted for leave.