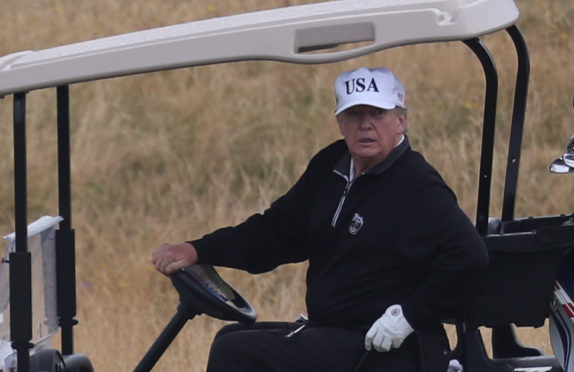 Donald Trump is under investigation as Congress probes whether US military budgets are being used to prop up his luxury Turnberry resort.
A formal inquiry has been launched into whether increasing spending on refuelling US planes at Prestwick Airport and claims of crews getting cut-price deals at the nearby resort breach the constitution.
We revealed in November 2017 how US military air crews were being given free trips to Trump's Turnberry golf course if they landed at ­taxpayer-owned Prestwick Airport.
Management at the loss-making Ayrshire airport were using public cash to drum up business by giving away £350-a-time rounds of golf at the nearby five-star resort to foreign pilots and crew.
Now US Congress oversight ­committee chairman Elijah Cummings has written to then-acting Secretary of Defence Patrick Shanahan to raise "serious conflict of interest concerns" about Mr Trump making money from ­military trips to Scotland.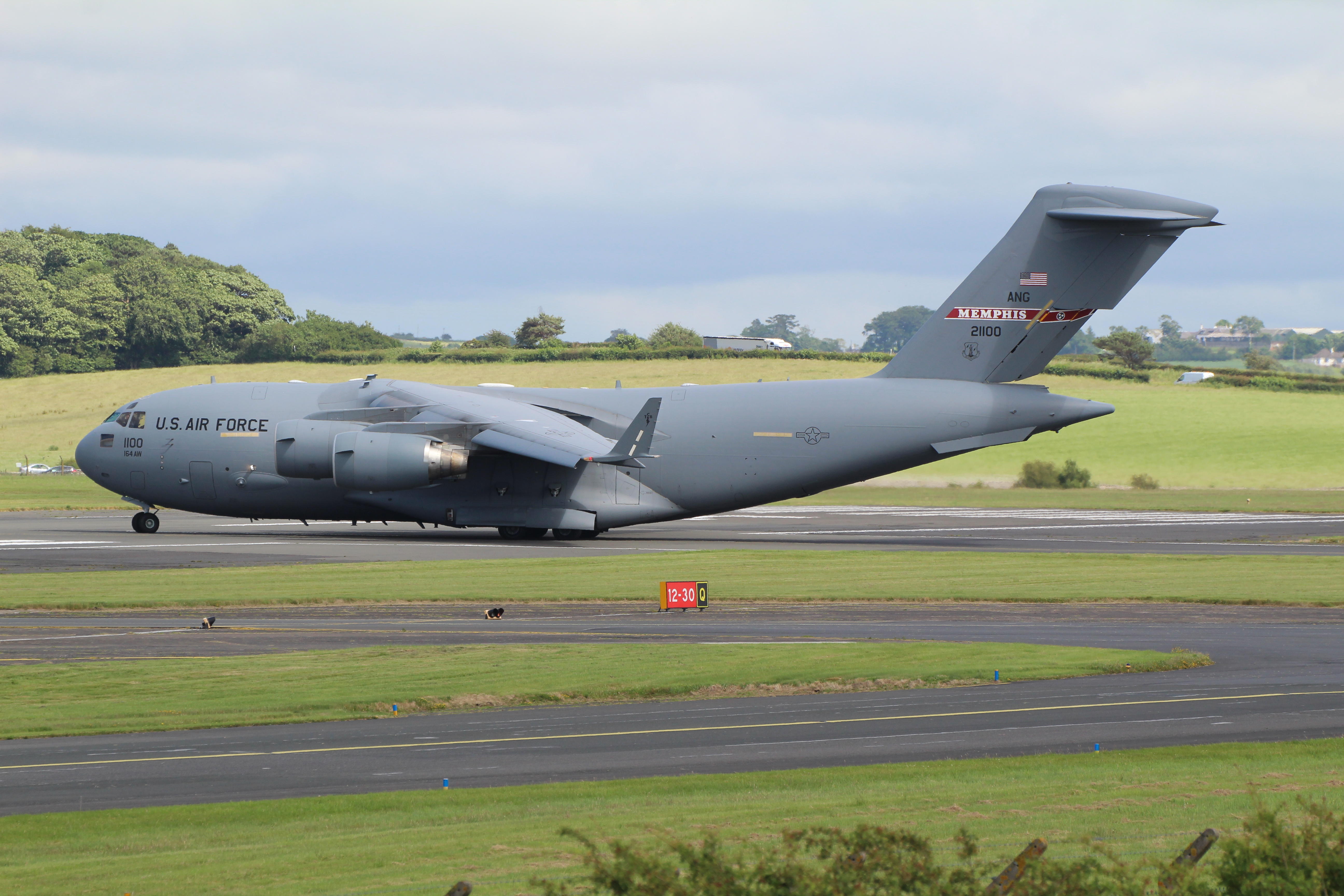 The letter from June reveals ­concerns that US military spending at Prestwick – the closest airport to Mr Trump's resort – appears to have "increased substantially since the election".
Following reports of the airport offering "cut-price rooms for select passengers and crew", and free rounds of golf at Turnberry for US military staff and civilian air crews, Mr Trump has been warned his stake in the resort raises questions about the increase in ­airport spending.
Both Trump Turnberry and the airport have operated at significant losses in recent years, with the Scottish Government deciding to put Prestwick up for sale after taking it into public ownership in 2013.
At the time of our story in 2017, Labour MSP Jackie Baillie, then head of Holyrood's public audit committee, described the effective subsidising of US military staff by Scottish taxpayers as "disgraceful".
She said yesterday: "It is good that Congress is finally investigating this matter, which was uncovered by The Sunday Post almost two years ago.
"The newspaper's story made a direct link between US military use of Prestwick Airport and subsidies being provided to Turnberry by the US military.
"Much of Prestwick Airport's business now relates to US military flights. They layover and there is a deal that crews can stay at Trump Turnberry. There is US military money going to subsidise his commercial interests in this way".
She added: "Prestwick Airport has cost the taxpayer an enormous amount of money.
"I hope the planned sale of the ­airport is successful. It really is time it's taken off the government's books."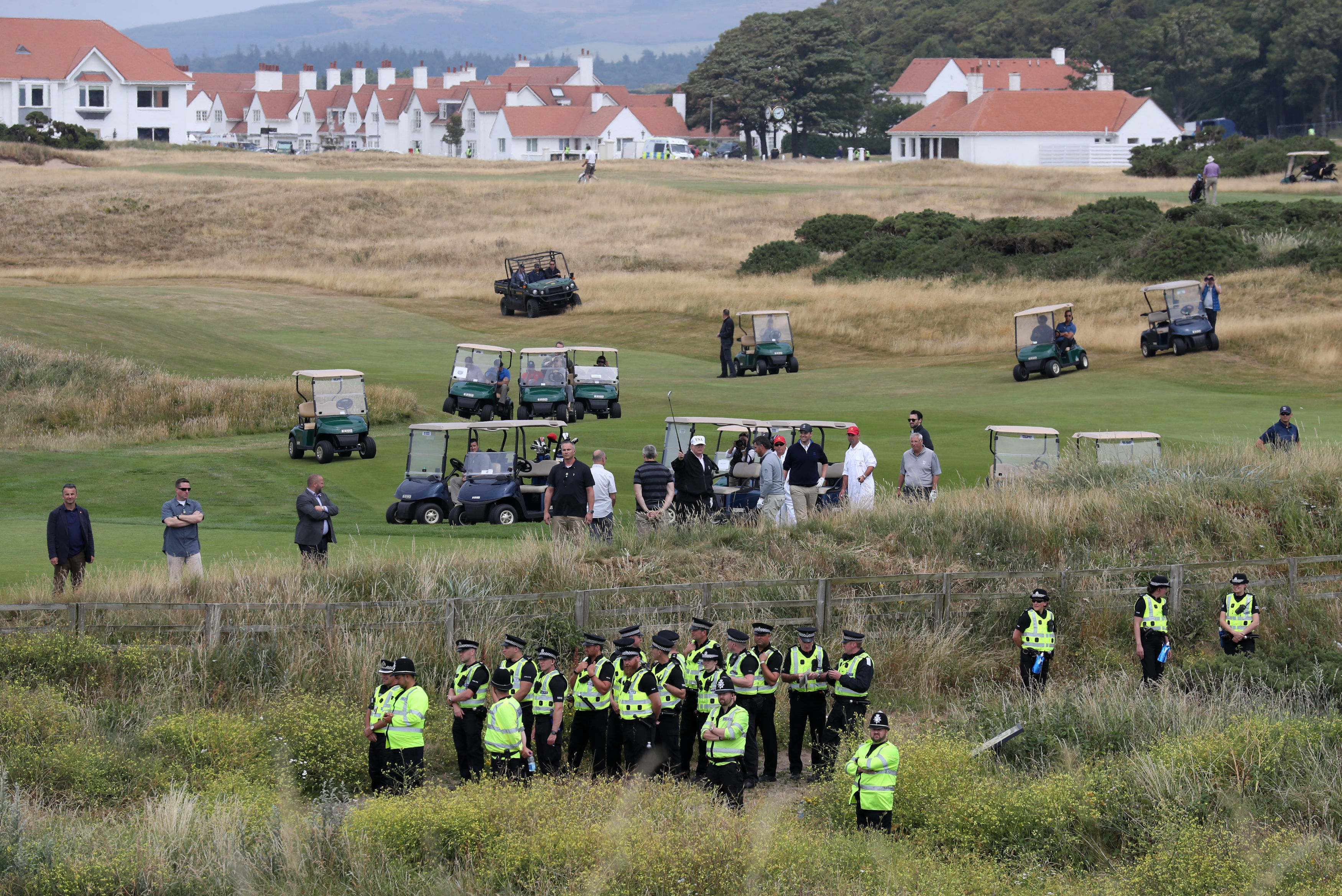 The US committee is ­demanding to see all financial documents from the US Department of Defence relating to Trump Turnberry, in addition to details of communications between the two sides.
They are also asking why the crew of a C-17 military transport plane flying to Kuwait with supplies earlier this year stayed at Turnberry on the way there and the way back.
Mr Cummings letter states: "Two years before the 2016 election, President Trump spent hundreds of millions of dollars to purchase and renovate the Turnberry golf course.
"To date, the property has ­continued to suffer financial losses and has not turned a profit for the president of his companies.
"The airport closest to the Trump Turnberry golf course – Glasgow Prestwick – has been viewed as integral to the golf course's financial success yet it, too, has lost millions of dollars every year since its purchase by the Scottish Government in 2013."
Citing Defence Logistics Agency records showing 629 fuel purchase orders worth $11m since October 2017, the letter adds: "Given the president's continued financial stake in his Scotland golf courses, these reports raise questions about the president's potential receipt of US or foreign government emoluments in violation of the US Constitution and raise other serious conflict of interest concerns.
"The committee is seeking information related to expenditures at both Prestwick Airport and the president's nearby golf resorts."
A Scottish Government spokesman said: "Glasgow Prestwick Airport is operated on a commercial basis and at arm's length from the Scottish Government, in compliance with European Union state aid rules.
"Ministers do not intervene in the commercial discussions at the airport. The senior management team at the airport has been tasked with all aspects of taking the airport forward, including building on existing revenue streams.
"Glasgow Prestwick Airport has handled military and private flights since the 1930s. It remains an important part of the airport's business."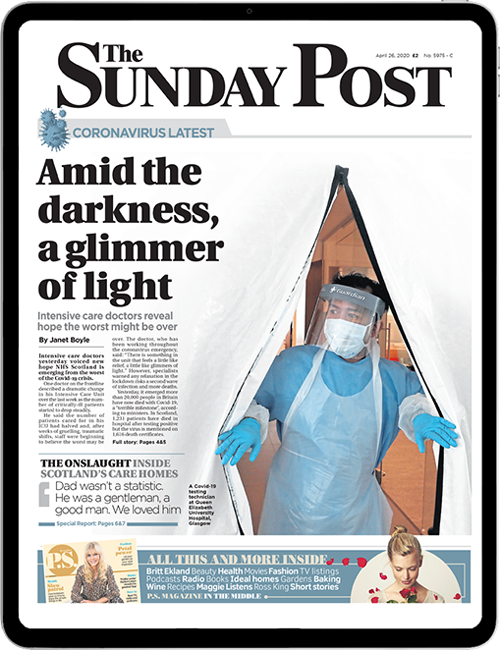 Enjoy the convenience of having The Sunday Post delivered as a digital ePaper straight to your smartphone, tablet or computer.
Subscribe for only £5.49 a month and enjoy all the benefits of the printed paper as a digital replica.
Subscribe