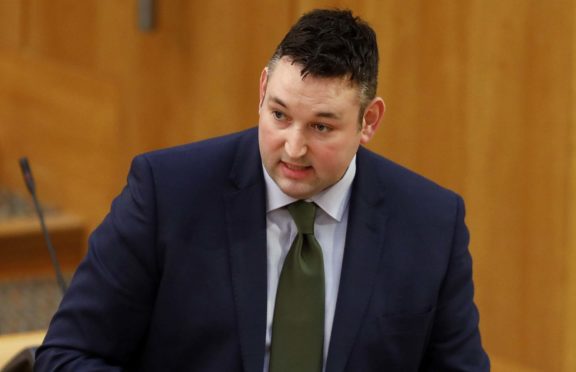 Workers are being taken from critical shielding services for Scotland's most vulnerable people to shore up the government's test and trace scheme.
Some staff joining the coronavirus contact tracing service have been transferred from shielding centres across Scotland that provide support for the most vulnerable Scots.
Tracing contacts of those who test positive for Covid-19 is seen as essential to avert a second wave of infection but the readiness of the Scottish Government's scheme has been questioned by political opponents and expert observers.
Those being shielded, often elderly people with other health conditions, were initially told to lock down for 12 weeks until June, but it is likely their lockdown will continue through summer. And suggestions staff are being moved from shielding services has raised concern.
Adam Stachura, Age Scotland head of policy, said: "The shielding service has been a vital lifeline for the thousands relying on them to get food, medication and put them in touch with the services they need. Any reduction to that service would have a huge impact."
The Scottish Government initially said it would recruit 2,000 contact tracers by the time the full scheme opens tomorrow.
Some 25,000 people applied for the jobs but on Friday the First Minister confirmed just 660 staff were in place, with a further 750 being trained.
Shadow Health Secretary Miles Briggs said: "I've been speaking to people working on shielding services who have been told they must now move to the Trace and Protect scheme. We still haven't got a straight answer on why there have been problems recruiting people. Thousands are applying, so why are staff being taken from other services that are clearly still needed?"
Meanwhile, experts have warned the contact tracing system must work immediately when rolled out tomorrow or infection rates will rise again.Dublin-based infectious disease expert professor Jack Lambert said: "Scotland has had more than enough time to have the service up and running over the last 10 weeks.
"Test, trace and isolate is the only method of keeping Covid-19 contained. Scotland has definitely missed the mark."
Hugh Pennington, emeritus ­professor of bacteriology at Aberdeen University, added: "I get the feeling there is not enough urgency about contact tracing. Unless we do contact tracing with military efficiency we are not doing enough save lives."
Dona Milne, NHS Fife director of public health, said: "A team of staff is participating in trialling new software to collect the information they need to deliver the test, trace, isolate, support programme."
Dr Ken Oates, NHS Highland's director of public health, said: "Two staff members have been supporting the pilot this week, other workers have begun training and the number of contact tracers will be increased to meet demand until the national contact tracing service is in place."
A Scottish Government spokeswoman said: "The Test and Protect system will be ready for expansion in all 14 health boards from May 28.
"The recruitment campaign sought additional staff to bolster those already identified within the NHS and local government and we will provide further detail on our progress next week as we launch the Test and Protect system."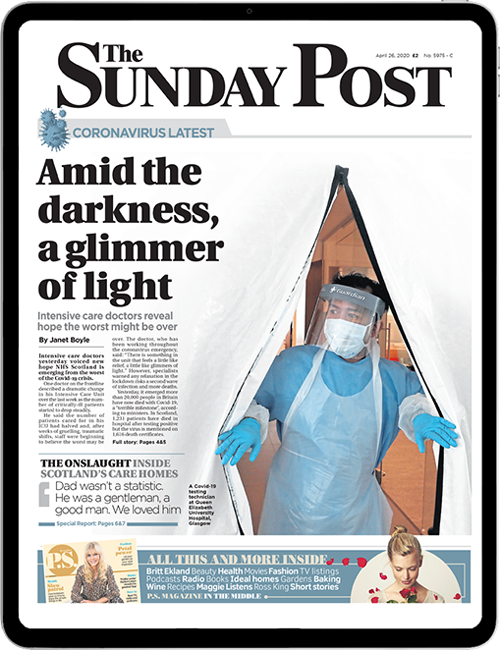 Enjoy the convenience of having The Sunday Post delivered as a digital ePaper straight to your smartphone, tablet or computer.
Subscribe for only £5.49 a month and enjoy all the benefits of the printed paper as a digital replica.
Subscribe