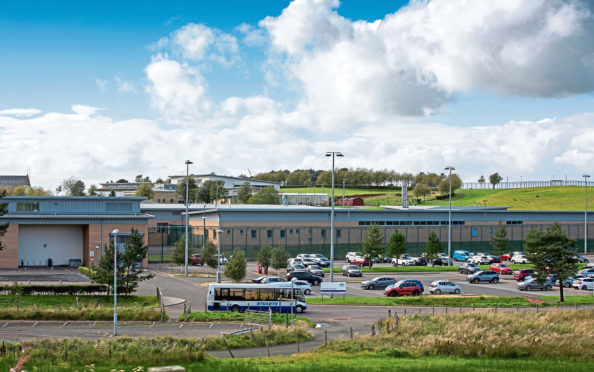 Scotland's maximum security State Hospital is to double the number of wards controversially caring for patients with autism.
The move will see bedrooms in the intellectual disability section at Carstairs rise to 24, despite evidence from two families that their autistic sons' conditions have worsened since being moved there.
Campaigners have criticised the move and Alexander Burnett MSP, co-convener of the Scottish Parliament's cross-party group on autism, writing in today's Sunday Post, describes the detention of autistic people in maximum-security wards as a "national scandal".
We can reveal an internal review by the State Hospital backed changes including "having more space to care for patients with an intellectual disability", prompting an increase from one 12-bedroom ward to two. The change was due to be implemented in April but has been delayed due to the coronavirus.
We told earlier this month how one autistic man, Gordon, who was being treated at a local hospital after becoming involved in a minor verbal altercation, was moved to Carstairs as there were no beds available in a medium-secure hospital.
His family added he had been diagnosed with schizophrenia – a diagnosis they strongly disagree with – since being moved into Carstairs and has now been placed on a restriction order, meaning he can be held there indefinitely.
His mum Ruth, who is fighting to have her son discharged, said: "It's absolutely shocking that there is to be increased capacity to keep such patients in a hugely expensive maximum security hospital.
"Gordon has deteriorated since he went there and we cannot get him out. It's heartbreaking."
Ruth is being supported by Tracey Gibbon, whose autistic son Kyle has been held in Carstairs for 10 years, and Nick Ward, director of National Autistic Society Scotland.
Mr Ward said: "Hospitals are not homes and, rather than increasing the number of autistic people and people with a learning disability within institutions, we should be developing appropriate care and support locally together with suitable housing."
One father, Jeremy, who won a legal fight against his local council and the NHS in England over the detention of his autistic daughter, said: "The in-patient environment triggers behaviour people want to avoid. It's a blanket approach of restraint and seclusion."
The State Hospital houses around 115 patients at a cost of approximately £300,000 per patient each year.
Carstairs confirmed the number of bedrooms in its intellectual disability wards would rise to 24 but said there were no plans for that number of patients and the move was to increase space and create a quieter environment. Carstairs said: "An extensive review of clinical service provision made recommendations including expanding the space available to care for patients with an intellectual disability.
"The State Hospital currently has one ward for patients with an intellectual disability and work to improve the configuration of clinical services was put on hold due to Covid-19. We are unable to comment on individual patients but can confirm there are no patients detained with autism as the only diagnosis."
The Scottish Government said: "We are committed to ensuring all patients receive the care and support they require. We are reviewing existing mental health care and treatment legislation to determine if new measures are necessary to fulfil the distinct needs of people with learning disabilities or autism.
"Patients receive continuous reviews of their clinical needs and care and treatment plans are reviewed on a six-monthly basis."
---
OPINION
by Alexander Burnett, MSP & co-convener, autism cross-party group
The idea of taking people with different challenges and locking them away belongs in the Victorian era.
It will only lead to more families such as Kyle's and Gordon's living in limbo and wondering when they'll see their relatives again.
That is not to mention the anguish and suffering of those left in maximum security.
This is a national scandal and it must be addressed by the minister for mental health.
The national conference on autism next month is the perfect opportunity to do so.
What we need to see is better autism diagnosis, engagement and management, not the prospect of being sent to a secure unit.
We should be trying to get fewer people on these wards, not increasing capacity. It just seems to be an admission that they have no solution.
If this is the plan, it's not a good one.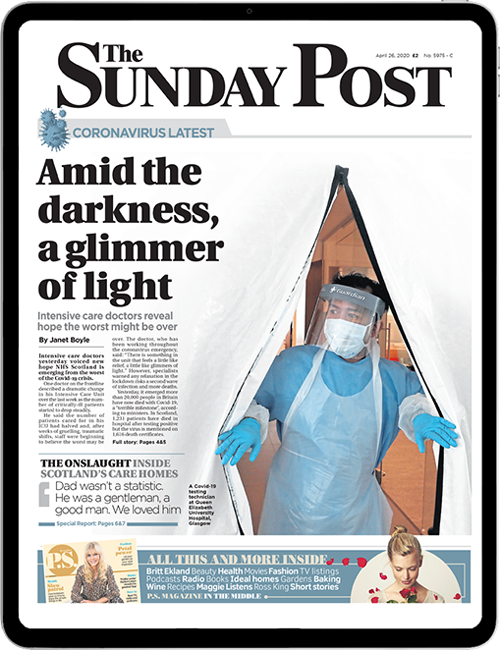 Enjoy the convenience of having The Sunday Post delivered as a digital ePaper straight to your smartphone, tablet or computer.
Subscribe for only £5.49 a month and enjoy all the benefits of the printed paper as a digital replica.
Subscribe