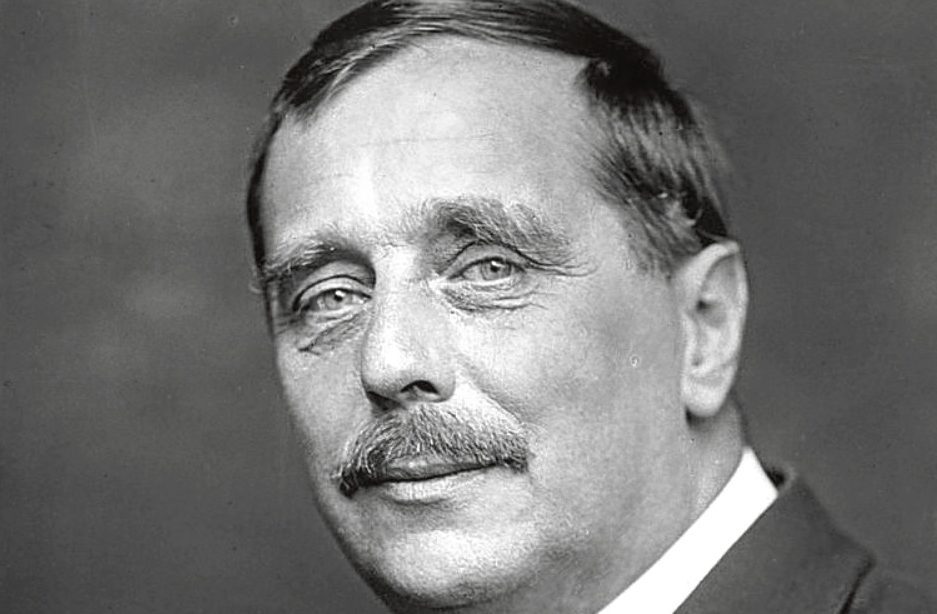 WITHOUT HG Wells, there would be no Star Wars, no Star Trek, no Doctor Who.
The author, who died 80 years ago on August 13, 1946, is rightly regarded as the father of science fiction.
That might sound odd because sci-fi makes us think of futuristic spaceships, lasers and robots, while Herbert George Wells was born in the Victorian era.
But his pioneering works such as The Time Machine, The Island Of Doctor Moreau, The Invisible Man and particularly The War Of The Worlds set the template for science fiction.
You can trace time-travelling films such as The Terminator back to The Time Machine, and can argue that The Invisible Man was the prototype for the superheroes who are currently clogging up our cinemas.
Not that the author knew how successful and influential his books would become.
In a 1940 radio interview with Orson Welles, who two years previously had terrified America with a radio adaptation of War Of The Worlds, Wells thanked him for increasing sales of one of his "more obscure" titles!
Born in 1866, Wells was eight when a broken leg left him bedridden.
His father brought him books from the library and he loved the other worlds and lives he found in them, stimulating a desire to write.
But Wells had an impoverished childhood.
His father owned an unsuccessful shop and supplemented his income as a cricketer, until a broken leg put paid to that and Herbert was apprenticed out to a draper's, working 13-hour days.
But he won scholarships to various schools, ending up at the Normal School of Science in London.
He dabbled in writing, calling his early novels "scientific romances", and developed an approach he termed his "new system of ideas" which was a major influence on subsequent sci-fi writers.
And for Wells, the science was the important part of his stories.
His earliest specialised training was in biology, and he took a degree in zoology.
In his opinion, the author should always strive to make his story as credible as possible, even if the reader knew certain elements were impossible, allowing the reader to accept the ideas as something that could happen.
Historically, fantasy stories had used magic to explain all manner of odd goings on, but Wells updated this and used scientific ideas and theories.
This "suspension of disbelief" allowed stories regarding time travel and invisibility — neither new — to gain a sense of realism.
This gave rise to "Wells's Law", which states a sci-fi story should only contain a single extraordinary assumption, say invaders can arrive from Mars or a man can travel in time.
After that, he wrote: "the whole business of the fantasy writer is to keep everything else human".
Sometimes, this approach saw Wells become a prophet.
Scientists of his day knew radioactive decay in radium released a huge amount of energy, but over a great length of time.
Wells's 1914 novel The World Set Free focuses on an invention that accelerates the process, producing bombs that explode with no more force than that of ordinary explosives, but which continue to explode for days on end.
He even called them "atomic bombs".
Wells was also an outspoken socialist, and his works became increasingly political. He wrote very little science fiction in his later years.
As well as science fiction, he left another important legacy.
A diabetic, in 1934, he co-founded the charity The Diabetic Association, which is known today as Diabetes UK.
---
READ MORE
Meteorite hunter offers £10,000 reward for parts of space rock that fell on Scottish soil
A space traveller's guide to the solar system: Why toilet rolls could make a trip to Pluto a problem!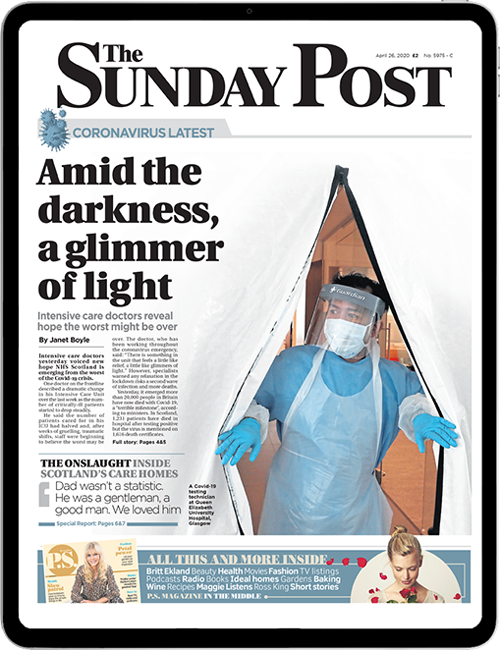 Enjoy the convenience of having The Sunday Post delivered as a digital ePaper straight to your smartphone, tablet or computer.
Subscribe for only £5.49 a month and enjoy all the benefits of the printed paper as a digital replica.
Subscribe