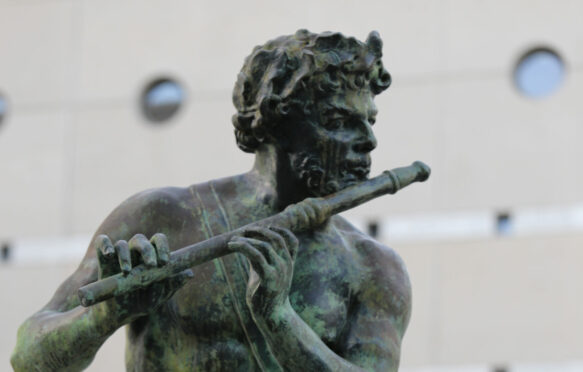 Composer MaryAnn Tedstone Glover's work has been heard on classic modern TV hits like The Apprentice and The Great British Bake Off.
But for her latest project she's delved back thousands of years to solve a musical puzzle unearthed by her lifelong fascination with Ancient Rome.
As part of her PhD at Bath Spa University, the songwriter turned academic has pieced together evidence and artefacts to reproduce the sounds of ancient street music.
While there are historical records of architecture, fashion, cuisine and more, until now there has been no thoroughly researched and evidence-based recreation of authentic Roman music.
"I really wanted to find out what the ordinary person on the streets would've heard, not the music of the Olympics or in an emperor's court," she said.
"I was always really interested and thought it was a real puzzle that we knew what it looked like and there's so much written about Ancient Rome, but we can't hear it."
Rethinking ancient soundtracks
Tedstone Glover, originally from Glasgow, hopes the album will pave the way for film and TV productions to rethink how they soundtrack ancient dramas.
"I'd love it if big films like Gladiator started using this kind of music," she said. "The music you get in those films, although it's atmospheric has got very little to do with the historical era.
"People get the wrong impression of what it sounded like and it would be really amazing if you could hear what the music of the time was really like. I think it's an aspect of film that's missing. There's often a big orchestra but that's not what really happened.
"If you can hear the actual original music, it's a really tangible link that films would be missing a trick not to use."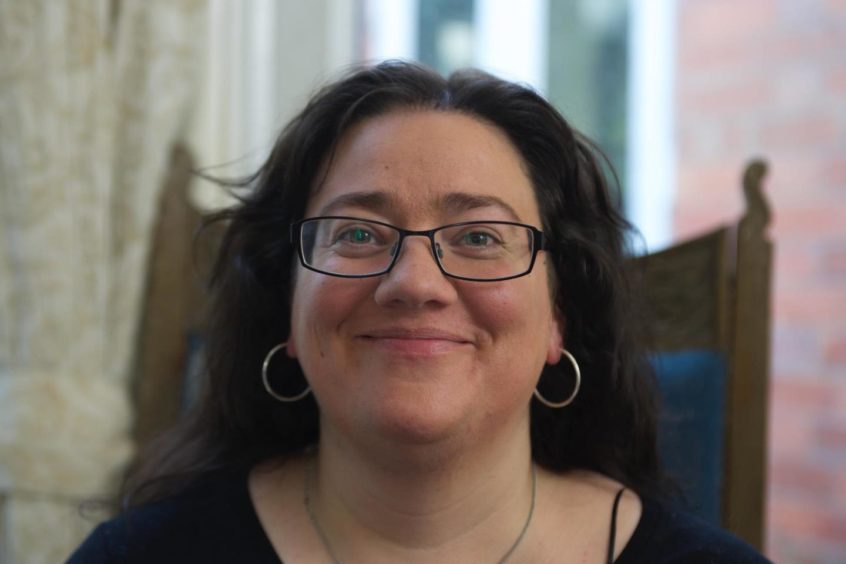 The Romans were the first civilisation to use music on a large scale at events and celebrations. It would be played at gladiatorial arenas, festivals, religious gatherings and around the streets of the Empire.
But despite music being a part of everyday life, those playing it tended to be of lower socio-economic status.
Most art of the period showed street musicians playing the tibia/aulos (a type of pipe) and the harp-like lyre alongside percussionists and singers.
Paintings show the difference in quality between the instruments held by those of higher class in comparison to those playing on the street.
"I realised that the expensive instruments you see in museums weren't what these people would've been playing," Tedstone Glover said.
"Once I realised that they had only access to cheap instruments and wouldn't be able to read music because they weren't educated enough, things became a lot simpler.
"It became a question of trying to fit those instruments together and working out how it sounded."
In the studio
A mosaic from Pompeii showed the tibia and the lyre being played together, while the writings of Plato gave insight into voices "moving but rarely meeting" as the traditional three-part harmony was yet to be invented.
To record the album, recreations of the instruments were created based on those seen in artworks and the artefacts available to study.
Among the eclectic collection gathered was a cup with beads in it, based on one from the Getty Museum in Los Angeles.
After several attempts, a playable version was created and it was in the studio that a percussionist turned it upside down and found it was able to be used like a bell.
It led to Tedstone Glover's additional discovery that it could be seen as a symbol of Dionysus, the god of fertility and the figurehead of an illegal cult in Ancient Rome.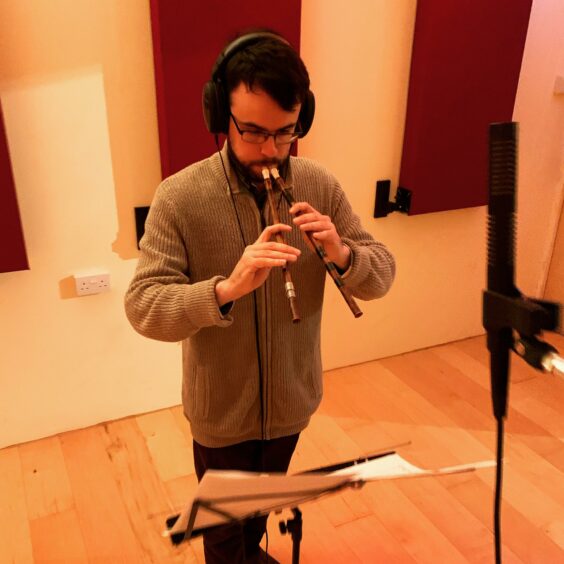 The tibia recreation was made up of two pipes with reeds at the top, similar to playing two oboes at once. It was so unstable that the notes played one day could sound completely different on another.
For the vocals, Papagena, a group who had provided the medieval style acapellas in the Lord of the Rings soundtrack, were brought in.
And to keep everything as authentic as possible, there would be no extra digital mixing or production added to the tracks and monitors from Oxford University kept an eye on proceedings to check that pronunciation, accents, key and modes were correct.
"I don't think an ensemble has been brought together that looks like this for 2000 years," Tedstone Glover said.
Authentic sound
Grammy-winning recording engineer and producer Trevor Gibson, of Circle Studios, was tasked with putting it all together, having mixed English band Bastille's recent blend of band, orchestra and choir.
The album aims to takes the listener on a stroll through ancient Rome, from raucous parties to lullabies, encapsulating archaic ideas ideas of harmony and discomfort to the bell-like codes of the rattling cup.
After its release, Tedstone Glover's research continues to unravel further mysteries of the music of ancient Rome, from the religious to the military.
She said: "I want to look at what music was playing when gladiators came out in the big arenas. They had big water organs and brass instruments and I'd like to have them made and hear that big noise.
"I'd like to recreate some music from the Bible and I'd really like to recreate some religious music, like the Vessel Virgins – what did they play?
"Something that really fascinates me as well is that Nero played a lyre, which is where the saying about fiddling while Rome burns comes from.
"He was so desperate to play it in front of everybody that sometimes he played for three days at a time and people would be so desperate to leave the arena they'd throw themselves off the back.
"Some fainted and some pregnant women pretended they were in labour because they were so desperate to get out. I'd love to recreate that."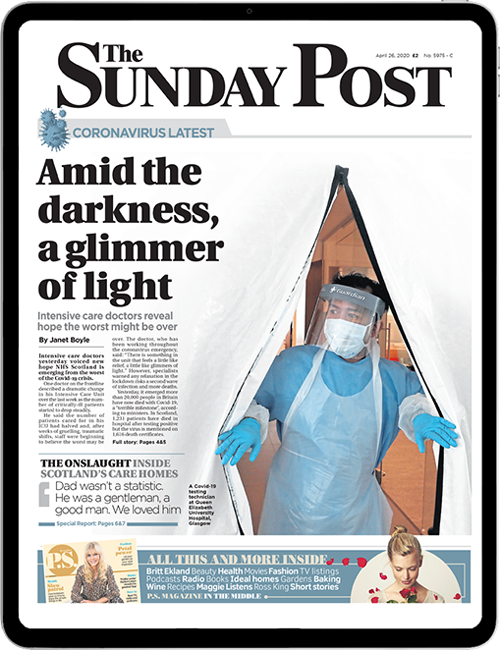 Enjoy the convenience of having The Sunday Post delivered as a digital ePaper straight to your smartphone, tablet or computer.
Subscribe for only £5.49 a month and enjoy all the benefits of the printed paper as a digital replica.
Subscribe