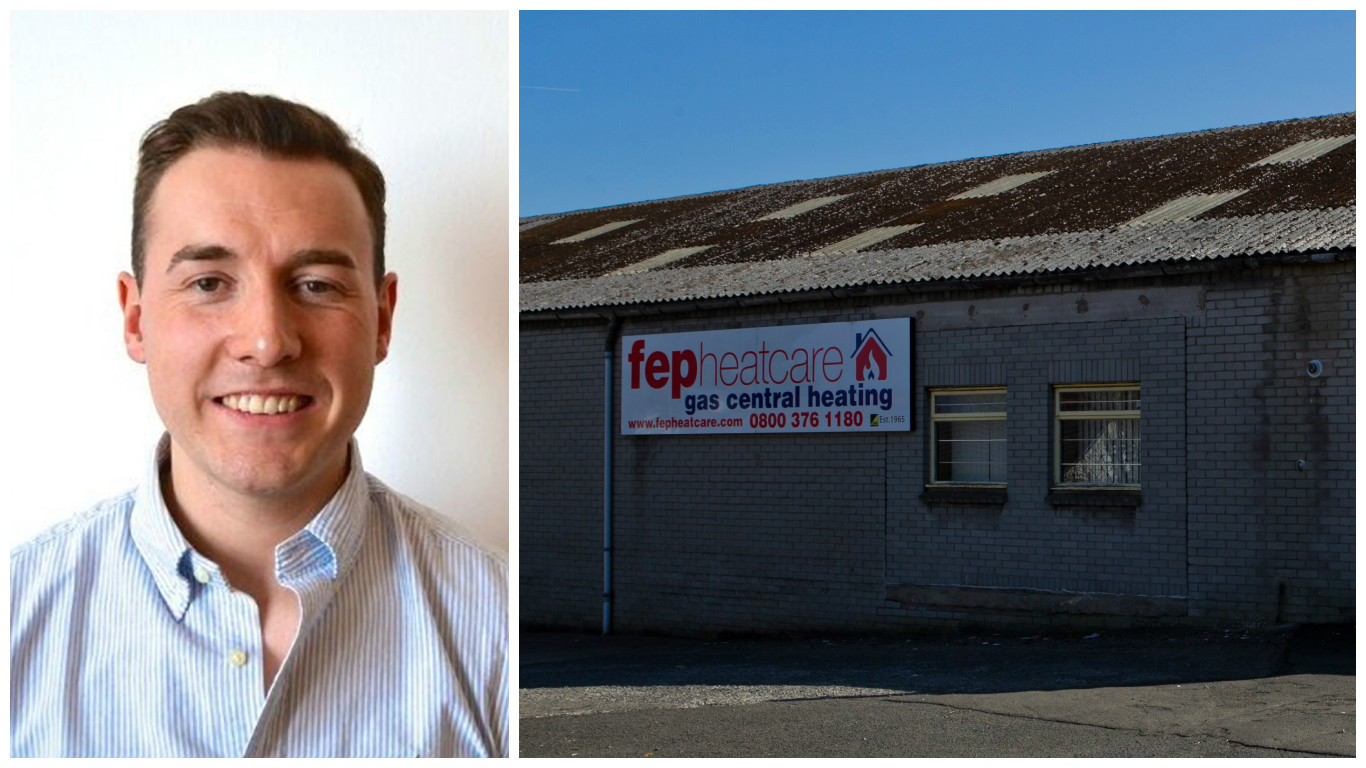 A ROGUE boiler firm which bombarded people with unwanted marketing calls folded before it was due to pay a whopping £160,000 fine for the nuisance practice.
A Sunday Post investigation has found Glasgow-based FEP Heatcare went bust just before it was due to pay the fine for bombarding people with automated messages.
It swamped homeowners – many elderly – with more than 2.6 million automated marketing calls in just three months.
The appeal tribunal threw out FEP's bid to overturn the fine with a withering verdict on the "badly managed company" and the "deliberate wrongdoing" of Craig Bonnyman, the family firm's de facto managing director.
The baby-faced boss, 27, last night insisted FEP's liquidation was unconnected to losing the appeal and was in fact the result of "events beyond its control".
The Sunday Post understands this is a reference to an alleged £300,000 fraud at the business, which has resulted in someone being charged by the police.
Our probe has also established work has been transferred from FEP to another firm set up in Mr Bonnyman's name.
The customer base was bought by Bonnyman's new firm, HSP Gas Limited, which trades as Home Service Plan.
From spring, directors like Bonnyman rather than companies will be hit with fines of up to £500,000 to end the practice of firms going under to avoid fines – then opening up again under a new name.
The Information Commissioner's Office (ICO) last night insisted it was making arrangements to claw the money back from FEP.
Labour MSP and anti-cold calling campaigner James Kelly said many companies fold to avoid paying out when they've been caught cold calling.
"Older and more vulnerable people are particularly at risk from exploitation through nuisance calls," he said. "We know how big the problem is – and there needs to be more done by government to stamp it out.
"Letting companies such as FEP get away without paying their fines through these loopholes must stop if we want to tackle cold calling.
"It's time the government answered to the problem of nuisance calling and stopped letting companies get away it."
READ MORE: Luxury lifestyle of fined cold call firm boss who's made his own number ex-directory
FEP Heatcare hit the headlines last March when the ICO, which regulates such companies, fined it £180,000 for making more than 2.6 million automated marketing calls in the space of just three months.
ICO officers had traced the calls to FEP Heatcare even though the messages did not identify the caller.
FEP claimed the fine was "grossly disproportionate" and lodged an appeal which was heard in September last year and dismissed last month. The fine was reduced to £160,000 on technical grounds.
The final verdict was issued on December 7 last year.
FEP Heatcare is owned by Alan and Laura Ann Bonnyman but their son Craig ran the company, and the tribunal ruling noted Craig "agreed that he acted as a director of the company although he was not registered as such".
The firm went to Airdrie Sheriff Court on December 28 last year with a petition to wind up the company and appoint a liquidator – seven days before the ICO said it would have expected contact over payment of the fine.
FEP's boiler contract work was transferred to a new company because there was "a very real possibility" customers would "not have access to central heating repair services during the coldest months of year", according to Bonnyman.
According to records at Companies House, he used a London-based pre-pack company formation agent to set up HSP Gas Limited, of which he is sole director, on December 20 last year – 13 days after the tribunal ruling and a week before FEP went under.
A heating and boiler breakdown cover website called www.homeserviceplan.co.uk states in its small print that "Home Service Plan is a trading style of HSP Gas Limited" and the website was registered by another of Mr Bonnyman's firms.
Andy Curry, enforcement group manager at the ICO, said: "Since the government changed the law in 2015 to make it easier for us to fine the companies behind nuisance calls, we've issued more than £2.7 million in penalties.
"It's a figure that sends out a clear message that the companies behind this nuisance will be held to account.
"But another statistic is less welcome. Only six of the 27 fines were paid in full.
"The problem end of this sector is characterised by small marketing companies that pay little heed to the rules. Setting up an operation that can make millions of calls is unfortunately surprisingly easy, with little outlay required on equipment, premises or staff.
"It can literally be a cottage industry, and as these companies are typically limited companies, directors can be quick to look to liquidation as a way out of paying fines."
Bonnyman last night issued a statement to The Sunday Post. He said: "Many of FEP Heatcare's customer base were elderly and/or vulnerable, and it was with this in mind that the FEP Heatcare maintenance customer base was purchased by my company, HSP Gas Limited, trading as Home Service Plan.
"All FEP warranties, maintenance contracts and works in progress are honoured by HSP, and we are pleased to note that HSP have achieved continuity in service for these customers."
He said staff have been retained, where possible, and added: "I will now focus my attention on turning around the fortunes of this loss making business, and strive to provide our customers with good value central heating services."
Last week Nottingham Crown Court heard how cold caller Barbara Stone "hounded an elderly couple to their deaths", contacting pensioners John and Olga Moyle daily for months, leaving them £74,000 in debt.
Fact file
THERE has been a step change in the rules around marketing calls since The Sunday Post delivered a 20,000-strong "Say No to Nuisance Calls" petition to Downing Street in 2013
If your home number is on the Telephone Preference Service register then there is legislation which bans firms from making unsolicited calls.
However, as many Scots know too well, many firms simply ignore this and the UK Government brought in tough fines of up to £2 million if they continue to bombard consumers with unwanted calls.
Last year, the rules were tightened further when direct marketing companies registered in the
UK were forced to display their phone numbers when making unsolicited calls – even if their call centres are based abroad.
And the guidelines on automated calls state firms must include a name, contact address or freephone number.
Crucially, firms can call any individual who has specifically consented to receive marketing calls. This is usually by ticking an opt-in box on a form or website.
Last year the UK Government also announced a specific ban on pensions cold calling, which is estimated to affect around 11 million pensioners a year.
The clampdown also covers people who inadvertently opted in to receiving third-party communications and violation of the ban could attract fines of up to £500,000.
---

Do you have an issue or a story which you think our investigations team should be looking into? Send your tip offs, in full confidence, to the following:
By email: investigations@sundaypost.com
By mail: Investigations team, The Sunday Post, Room PM.04, Scottish Parliament, Edinburgh EH99 1SP,
By secure messaging: @Apicken on Telegram
By telephone: 01382 223131 (9-5, Mon to Fri)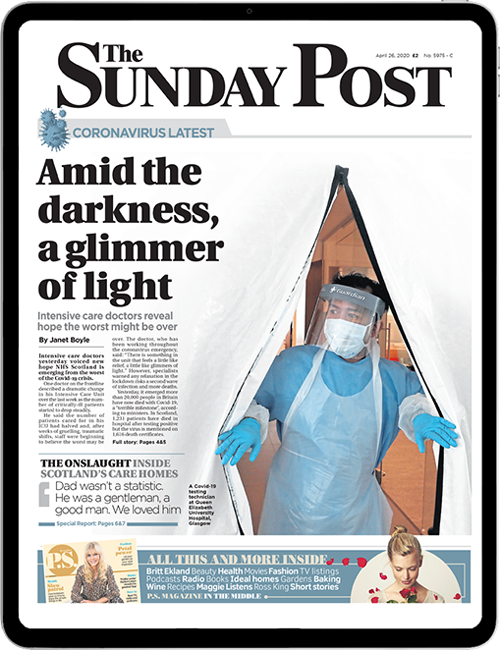 Enjoy the convenience of having The Sunday Post delivered as a digital ePaper straight to your smartphone, tablet or computer.
Subscribe for only £5.49 a month and enjoy all the benefits of the printed paper as a digital replica.
Subscribe