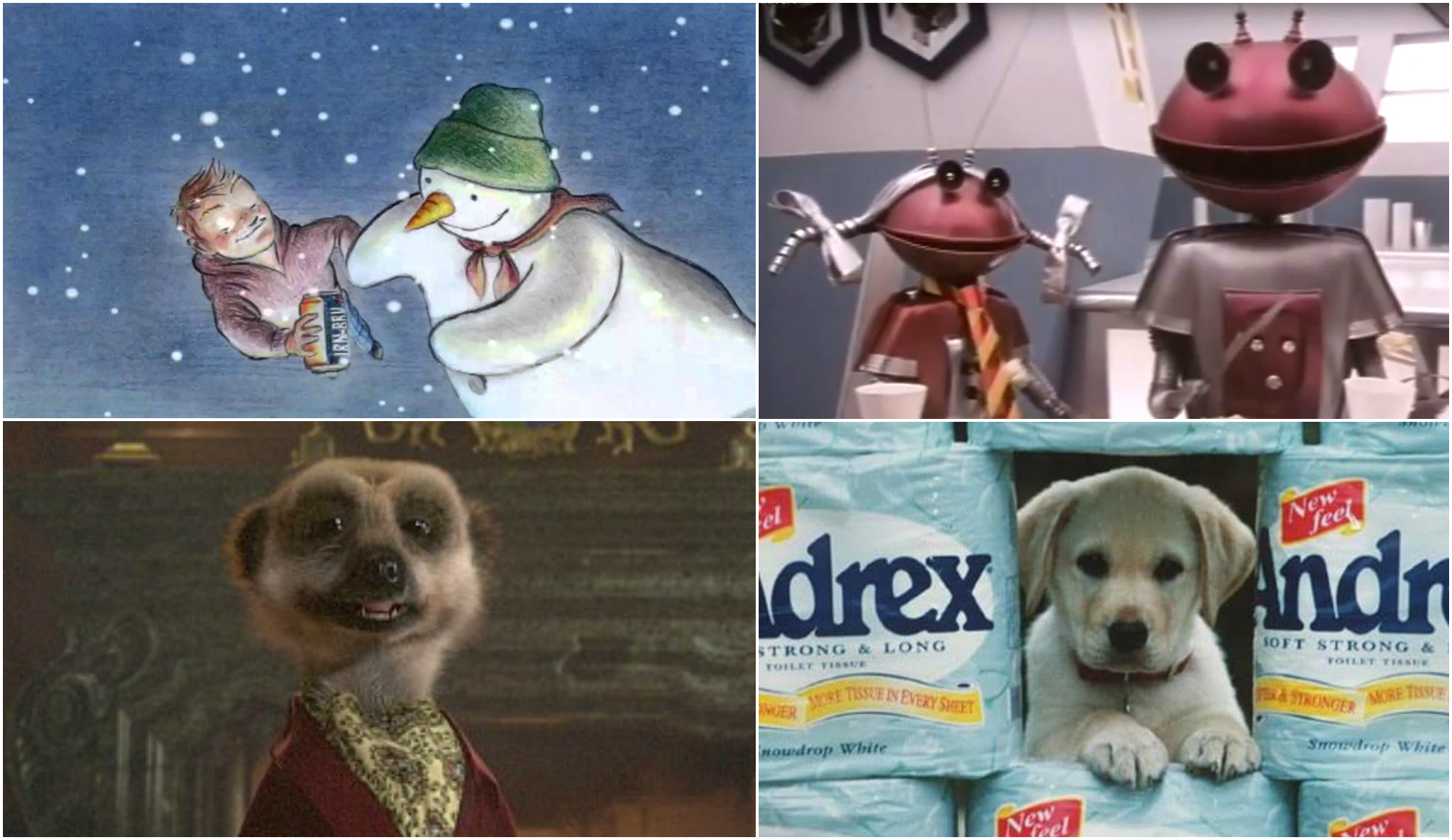 THEY'RE either the annoying interruptions that ruin your favourite show – or are even better than the programmes.
Now our telly commercials are to star in their own right with ITV set to screen a two-hour celebration of commercial classics.
Possibly … The Best Adverts In The World, hosted by Hugh Dennis, is being recorded in front of a studio audience next week.
We take our own look at the iconic ads that have been such a part of all our lives.
1950s
"Fresh as ice" – with a tube of Gibbs SR toothpaste in a block of ice – was the first ad on British TV in 1955. There were more than 20 adverts in contention for the honour and it just happened to be the one pulled out of the hat first.
It was followed soon afterwards by what became one of the longest-running, the Brooke Bond PG Tips tea adverts featuring the famous chimps.
Peter Sellers was the movie star behind the voices. Children's favourite Sooty was enlisted to help sell another staple in kitchens across the country, OXO.
And Daz's white knights started arriving at doorsteps and offering a fiver if you could show a packet and answer a question.
1960s
Being mumsy was big in the '60s with the Fairy Liquid adverts right at the forefront.
"Hands that do dishes can feel soft as your face" became one of the best-remembered slogans and ran for one campaign after another.
Another memorable catchline – "and all because the lady loves Milk Tray" – also helped boost choccie sales from 1968.
Having a hunk in a nifty black polo neck jump off cliffs or race a speedboat probably helped. It ran for 24 years before making a comeback two years ago.
Pop star Sandie Shaw was happy to sit and tell us why "new" Lux was the sort of soap she was "happy to go for" and Saturday nights out were back on for girls thanks to the great lather and dandruff-defeating qualities of Head & Shoulders.
1970s
Leonard Rossiter and Joan Collins were the unlikely double act who made Cinzano a cool tipple of choice back in 1978, with the Rising Damp star playing a failing lothario.
Smash instant mash potatoes were launched in the 1960s but it took the chortling Martians of the TV ads that started in 1974 to make it a, well, smash. It was voted Britain's favourite pre-internet advert.
They say sex sells and the Flake Girls biting into the "crumbliest, flakiest chocolate" saw sales rocket amid plenty complaints too.
Heads turned – in the world of TV commercials anyway – if you were the bouncy-haired Sunsilk girl. And how could we leave out the adorable Andrex puppy?
The little Labrador first bounded on to Britain's screens back in 1972 with the little pup often getting tangled up in the toilet paper.
1980s
The Shake & Vac ad, with the housewife dancing around her living room while liberally dispensing powder, had to be one of the most irritating ever. The "Hello tosh got a Toshiba?" tagline caught on annoyingly, too.
In a pre-smartphone era J.R. Hartley did wonders for the use of Yellow Pages as he tried to track down his Fly Fishing book. Bizarrely, two angling books "by" Hartley became bestsellers.
It was the classic "will they, won't they" romance of Gold Blend couple Sharon Maugham and Anthony Head that shifted the more upmarket instant coffee to millions.
Nick Kamen stripping to his undies to the sound of Marvin Gaye's I Heard It Through The Grapevine worked similar wonders for Levi's.
And Gregor Fisher's baldy man series for Hamlet was named ad of the century in 1997.
1990s
McCain's got the people of Britain asking important questions such as, Daddy or Chips?
The '90s also gave us Gary Lineker's Walkers debut while Clio introduced Nicole and Papa in their car-selling bid. Jaffa cakes became an educational treat, teaching us our full moon, half-moon and total eclipse.
Tango caused outrage in 1992 as children up and down the country began to slap each other in the face in a playground game copied from the ad "You've been Tangoed". So much so the commercial had to be removed due to fears over permanent damage to kids' eardrums.
However, '90s television adverts cannot be discussed without mentioning the Guinness surfer, thundering waves transforming into white horses as the surfer battled to reach the shore in what was once named the best commercial of all time.
2000s
Car adverts seemed to kick things up a notch in this decade and Vauxhall certainly made things fun in 2005 with a game of hide and seek using Corsas.
Seemples became the catchphrase of the noughties thanks to meerkats Aleksandr and Sergei from Compare The Market who took the nation by storm.
And Barclaycard gave us major commuter envy when an office worker was able to take a waterslide home.
For almost a decade now the start of the festive period for many has been symbolised by Irn-Bru's most popular advert, The Snowman. It aired for the first time in 2007.
Usually we wouldn't associate a man dressed as a Gorilla and drumming along to Phil Collins with chocolate but this advert was in fact one of Cadbury's most successful, and put In The Air Tonight back in the charts at number nine.
2010s
This decade has seen some weird and wonderful adverts: from a moon-walking Shetland pony courtesy of Three, to cats with thumbs thanks to Cravendale.
EE even gave us Kevin Bacon strutting his stuff in an iconic Britney Spears outfit.
https://www.youtube.com/watch?v=JKMdtPCRIdw
Dave and Colin, Money Supermarket's businessman and builder were quite a revelation, Dave sporting a pair of booty shorts and heels while Colin performed racy dance moves.
The same year also brought beloved children's book character, Mog the cat, to life for Sainsbury.
However, one of the most popular ads of this decade so far has been Old Spice. The commercial that asks you to "look at your man, now back to me" has racked up more than 54m views on YouTube and has even been parodied by Sesame Street.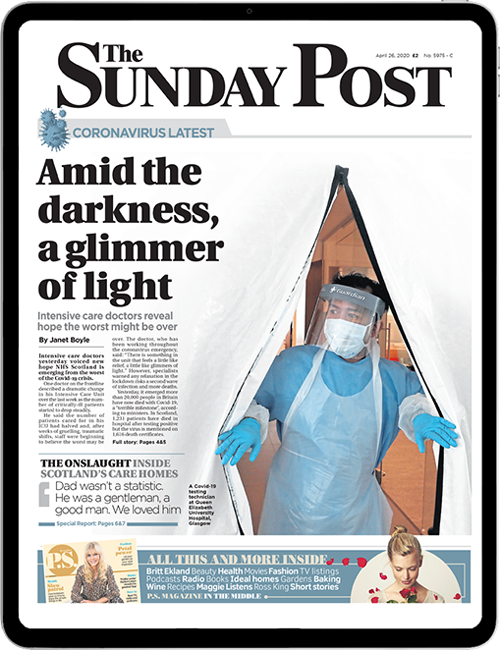 Enjoy the convenience of having The Sunday Post delivered as a digital ePaper straight to your smartphone, tablet or computer.
Subscribe for only £5.49 a month and enjoy all the benefits of the printed paper as a digital replica.
Subscribe