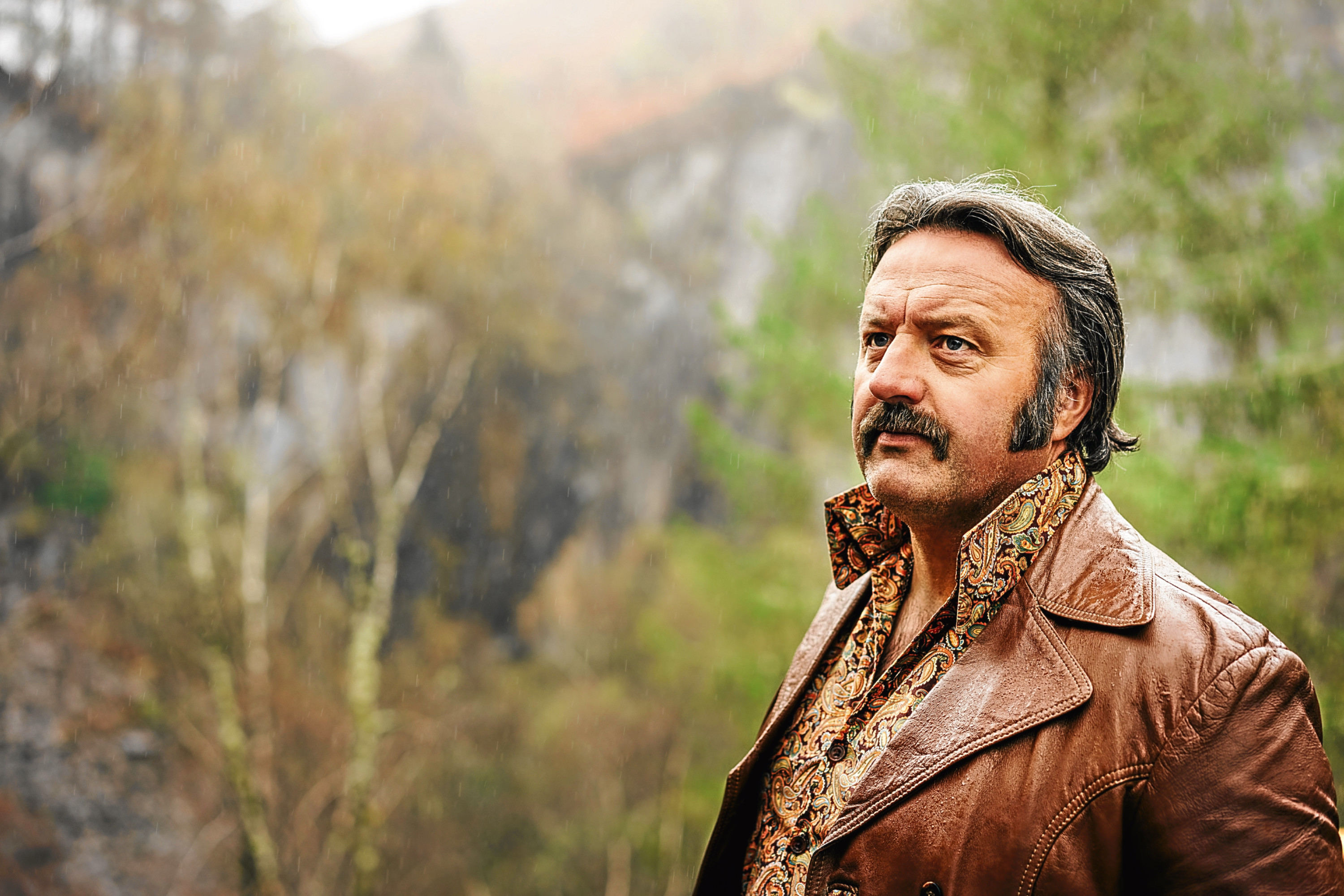 MIKE BUBBINS can't get enough of the 70s.
In fact, he loves them so much, he decided to live in that decade.
And woe betide anyone who tries to tell the Welsh stand-up that the 70s were the decade that style forgot.
"I disagree with that 100%," says the man who came to comedy after being a rugby player and coach, a PE teacher and Elvis tribute act.
"If you came into my house, look at what I drive or how I dress, I think it's a great look.
"Even at school, I'd take my tie off and put my shirt collar wide over the collar of my blazer like Gene Hackman or somebody."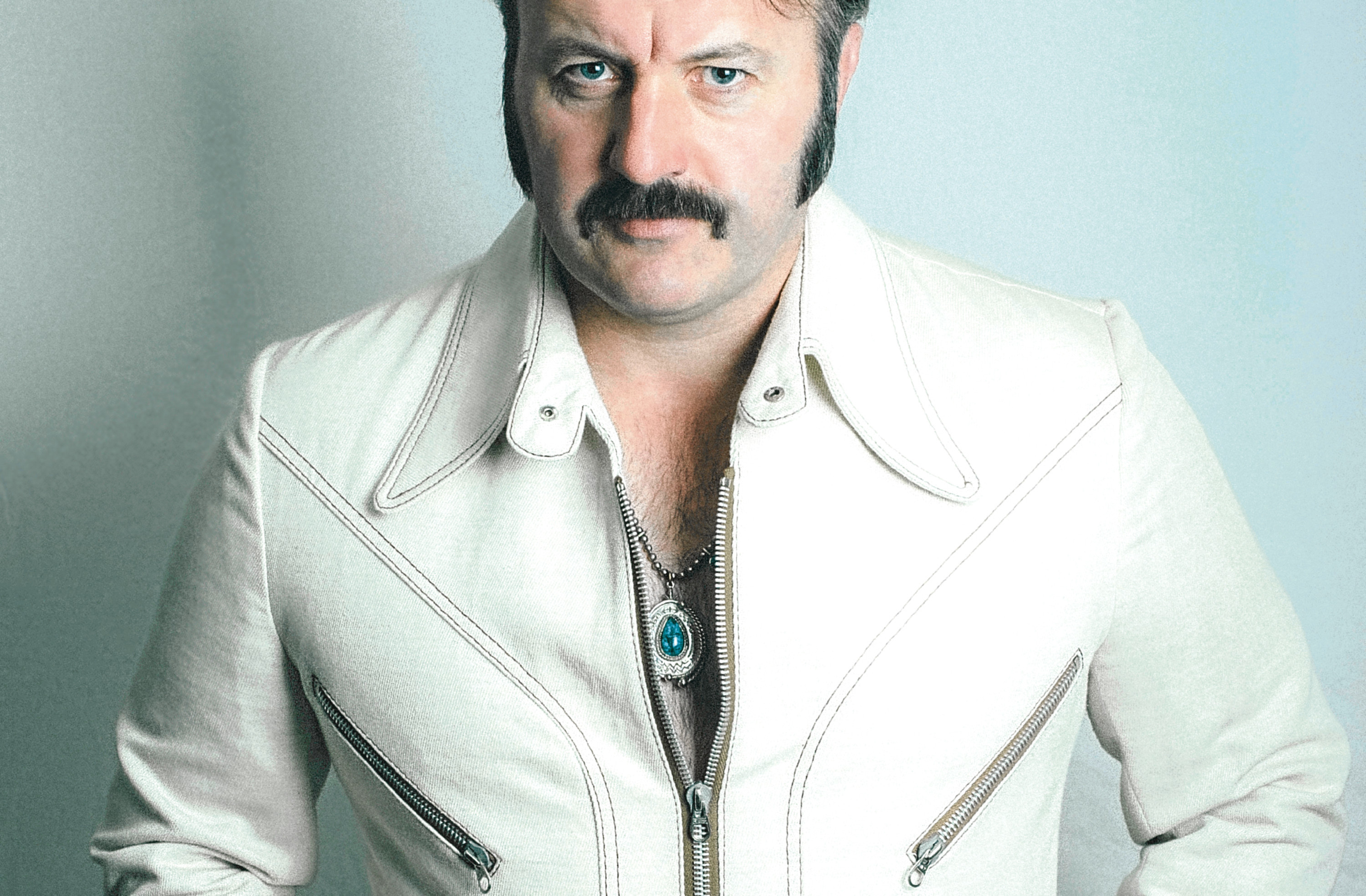 Speaking of which, looking at Mike today, there's no doubting his sartorial style.
"I loved the fashion, I loved the flares and big collars and leather jackets. When I gig in Birmingham, there's a bloke with a retro shop who gets all the 70s gear," he says.
"I'm not a 70s size — 48 chest — but there was no one my size in Britain then, so if he gets the big sizes in, he keeps them for me.
"And another friend of mine is a costume-maker for the Royal Shakespeare Company, so I buy the material and she makes my shirts.
"And without wanting to sound sexist, women love that look!
"I always had sideburns, and the tips of my moustache are turning down lovely at the moment.
"My wife loves it. I think at some point, blokes stopped wearing them as someone told them they don't look cool, but I think it does.
"I've never seen a bloke known for having a moustache shave it off and look better. Nigel Mansell? Rubbish. Burt Reynolds? Looks better with one."
Mike's "healthy fascination" with the 70s extends to his house in Cardiff.
He says: "My wife wanted the downstairs rooms knocked through and my mate's a builder, so I told him I wanted a circle, and we put it in.
"The first time my sister saw it, she said: 'Oh my God, your house looks like the set of Space 1999' and I said: 'Perfect, that's exactly what I was going for!'
"My mum and dad had a green Formica kitchen years ago with white worktops and pine panelling, and when I came back from playing rugby in Canada, it was gone. I was gutted. I'd have had it.
"And they had a pink bathroom suite — all gone.
"My mate has an old 70s-build place and the downstairs bathroom is plum!
"I've told him: 'Mate, please tell me if you're ever going to get rid of it. Give me first shout!'
"You had the depressing 70s, lino everywhere and plastic sheeting over the couch, but I like to think my place is the cool 70s."
The driveway holds another 70s classic, as he explains: "I've got a Cortina Mk3. It's a 1973 2000E.
"I drive it to gigs, and I get out with my snakeskin boots and a pair of flares, leather jacket, big-collared shirt, medallion — people think you're in fancy dress and you're not!
"You can't tell me a Ford Focus looks better than a Ford Cortina.
"I bought it off eBay, just took a punt on it, and I haven't spent anything else on it and it's tax-free."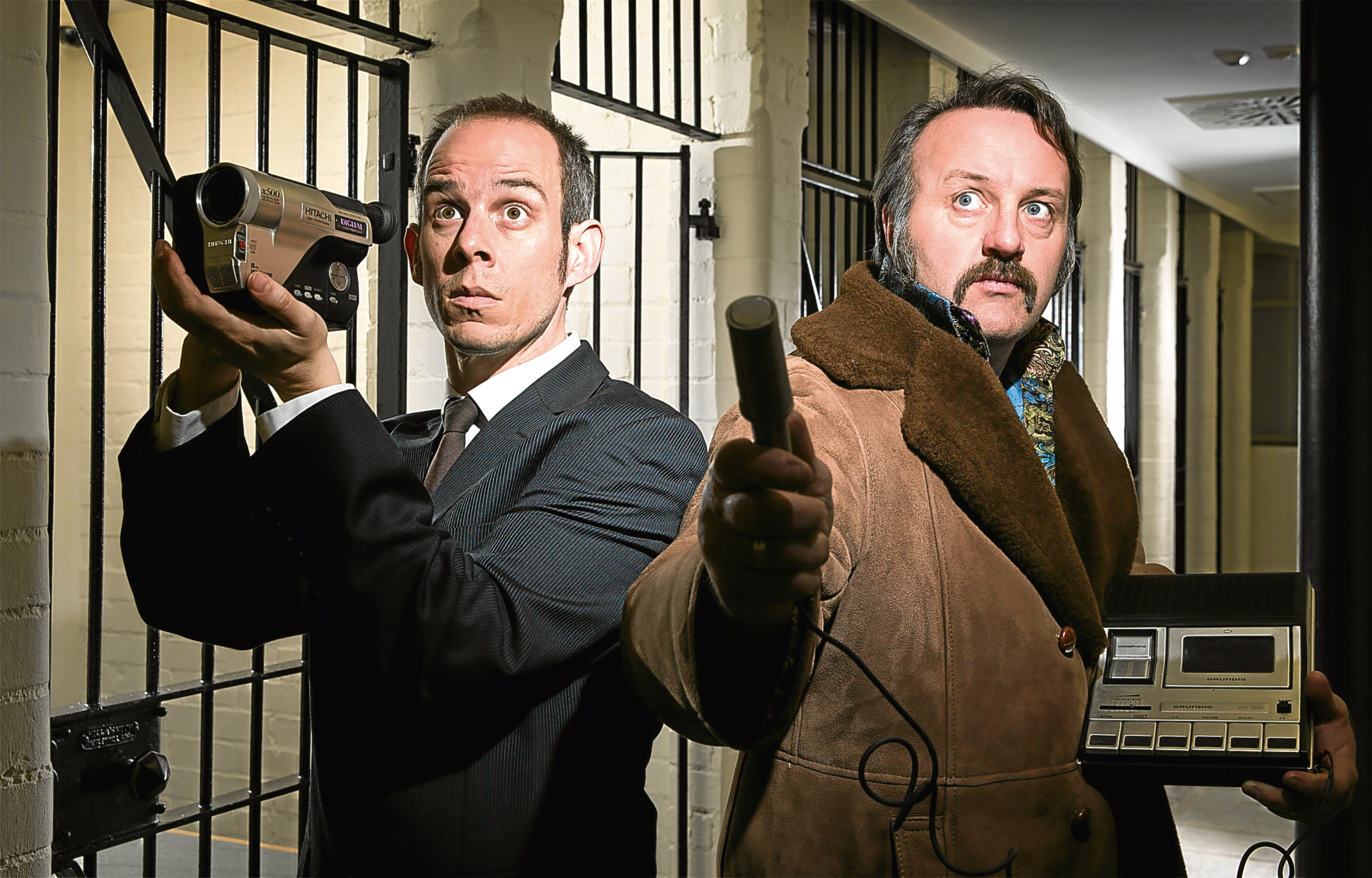 Basically, Mike lives his life by one mantra — "What would Burt Reynolds do?"
"What a legend!" he gushes. "You walk in my house and there's just a huge Burt Reynolds poster from Smokey And The Bandit.
"What a life, and look at Telly Savalas's and James Garner's backgrounds, and sports stars were the same when they weren't professional and had jobs and lives outside the game, there was just more to them.
"Barry Sheene — he got his pit crew, which was basically his dad, to drill a hole through the front of his helmet, so he could have a fag on the start line!
"James Hunt was such a character, but go into any sport, like Eddie Charlton in snooker, and they were just more real like the music and the TV.
"It was a simpler life. There were only three channels and you don't need the others. There's too much choice now.
"I went shopping the other day and there must have been an aisle full of yoghurt. When I was a kid, your two choices were Ski or nothing!
"I said to my missus: 'I don't want to choose my yoghurt by how I'd least like to die' because some are for your bloodstream, some are for your digestive system.
"It's false choice, too much to think about.
"My life's easy. I get up, I wear what I want to wear, I don't have to think about what label I've got on, go downstairs to my record player with a shelf of vinyl that I've whittled down to 100 albums and my motorcycle is a Harley, which is a nice simple bike.
"My wife's not as keen to live in the 70s. She's a lot more modern than I am, but I'll just go through and sit in my bar — which is based on the Winchester from Minder — and watch Smoky And The Bandit on VHS and have a glass of Campari while she watches Gogglebox and talks to the girls on Facebook."
But surely there was something that wasn't so great in the 70s?
"Remember the power cuts?" he says. "People laugh now, but everyone had a drawer full of candles in case!"
Mike Bubbins: Retrosexual Male is at the Edinburgh Fringe until August 27. For tickets, visit www.edfringe.com. For more on Mike visit www.mikebubbins.com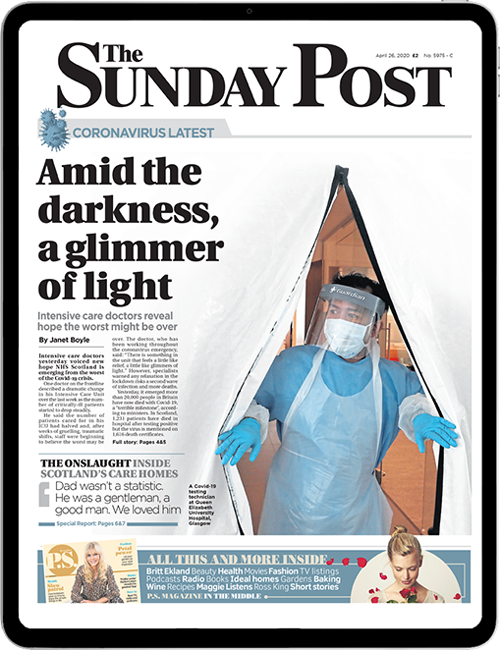 Enjoy the convenience of having The Sunday Post delivered as a digital ePaper straight to your smartphone, tablet or computer.
Subscribe for only £5.49 a month and enjoy all the benefits of the printed paper as a digital replica.
Subscribe