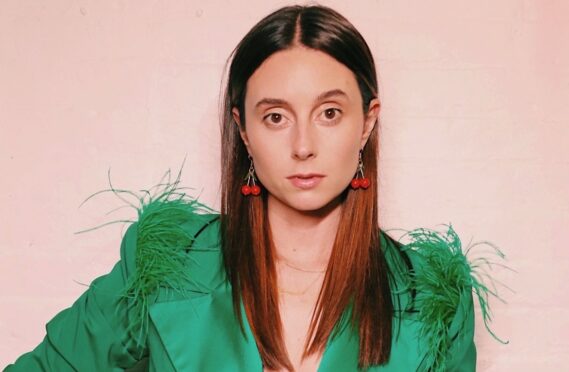 The month of August can be a bit of a blur for performers at the Edinburgh Fringe.
With late nights, multiple shows to perform, all your friends in town and the dreaded leafleting, it's often seen as bit of a bootcamp.
First-timer Mary Beth Barone is relishing it – after all, she's used to hustle and bustle as a gigging comic in New York.
"I've heard it's equally as exciting as it is overwhelming," she said. "That's kind of how we live all the time here so I'm ready to dive in.
"I've never been to the Fringe as an audience member or performer so I just can't wait to experience all of it. I've heard so many amazing things about the environment and the people that come. I have some friends who are booking their flights and buying their tickets. I can't wait."
Barone heads to the festival having made her late night TV debut on The Tonight Show with Jimmy Fallon in 2021 and selling out runs of her hit show Drag His Ass.
She's also co-hosted the popular Spotify podcast, Obsessed, alongside comedian and social media star Benito Skinner.
As well as it being her first time at the festival, it's her first time performing in Scotland at all and she's planning a full multimedia show.
Working with a stylist to sculpt the wardrobe, she's also developing a blend of original songs, poetry, stand-up and some childhood photos that she'd possibly rather forget.
The show, titled Silly Little Girl, shares her chequered journey as an aspiring starlet growing up in the 1990s.
"My brain was melted with celebrity culture, Disney Channel and popstars," she explained.
"People like Mary-Kate and Ashley seemed like they had the perfect life and I thought that if I could only get my big break, I could be like them.
"I always had dreams of being a star, even as a kid. I tried and tried, but nothing worked. The show is about my journey through that experience.
"It is a bit vulnerable for me, because I'm not really used to embarrassing myself. In a way though, doing stand-up comedy is embarrassing myself every day, but this is on a much more personal scale.
"It's nerve-wracking, but I do think the people that have seen it, who can really relate to that journey, have really enjoyed it."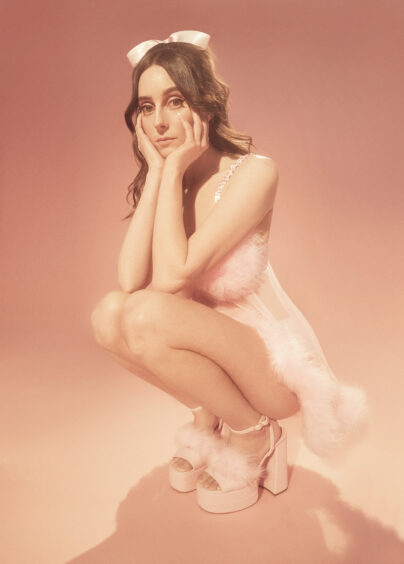 Barone got into comedy after signing up for improv classes to find a hobby for herself while in a long term relationship where she both lived and worked with her boyfriend.
The sessions soon became her favourite part of the week, and she decided to also try out open mic stand-up, vowing she'd quit if she bombed on stage.
But as soon as she stepped off after her two minute set, she knew she'd found what she wanted to do for the rest of her life.
"It was almost a little alarming when I had this realisation that I was way more comfortable talking about my deepest, darkest personal secrets on stage," she said.
"When I started comedy, in my day-to-day life I had a lot of walls up when it came to meeting new people and forming new friendships in adulthood. But then, on stage, it was like there was no barrier.
"I don't know what the psychology is there, but my therapist and I have talked about it a lot. I think I have a much better balance now than I used to."
The pandemic was a "shock to the system" for Barone as she found herself back at her parents' house instead of performing shows every night.
The time away from the stage helped her develop other projects and write new material but she struggled with not being in the live arena.
Lockdown also had the silver lining of allowing people to explore their creativity in different ways to put their content out into the world.
And Barone, who has a large social media following, believes those extra avenues are vital in getting more voices heard and communities represented in comedy – a world where accessibility can still be an issue.
"What's great about being in comedy right now is how it's way more democratised than it was before," she said. "There are so many more opportunities to get your voice out there than just performing in a comedy club.
"Being able to build your own following and establish your point of view is really beneficial, and it's great to see just how many different ways you can go about it.
"Not everybody who posts videos online wants to be a stand up comedian, not everyone who tweets wants to do front facing camera videos.
"People have been able to forge their own path. When I started, it felt like there were only so many things you could do to become a comedian, and now there are way more options."
She added: "It gives a lot of different groups like the LGBT community, women, people who maybe don't live in New York and LA, this amazing platform to really just figure out who they want to be as performers and find an audience.
"I think that really opens things up and also brings in different audiences to shows because I'm sure not every comedy club feels welcoming to people who don't see themselves reflected on stage.
"Everybody wants to laugh, right? Or at least I think most people, so it's really been amazing to see."
---
Mary Beth Barone – Silly Little Girl, August 3 to August 28, 8:30pm, Pleasance Upstairs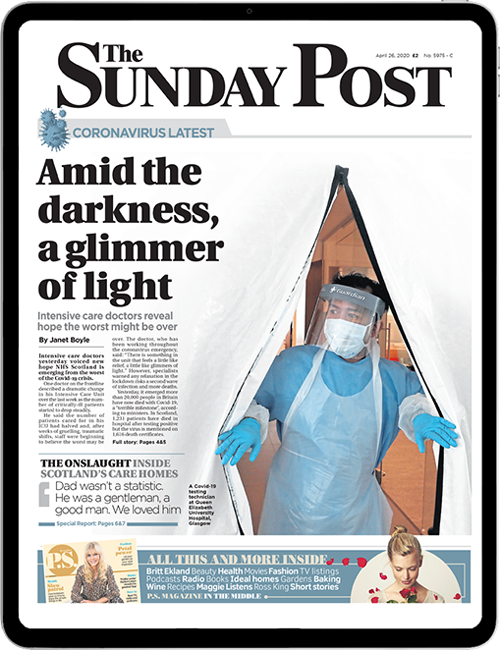 Enjoy the convenience of having The Sunday Post delivered as a digital ePaper straight to your smartphone, tablet or computer.
Subscribe for only £5.49 a month and enjoy all the benefits of the printed paper as a digital replica.
Subscribe