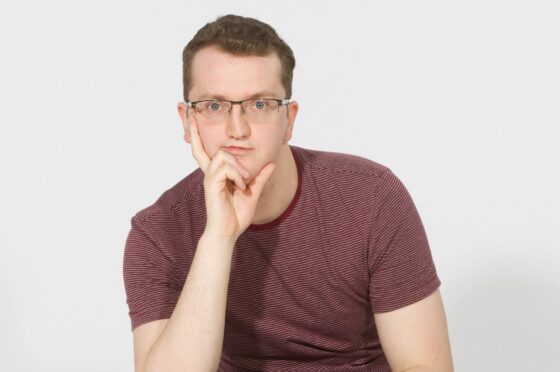 When comedian Jonny Pelham stepped out onto the famous Live at the Apollo stage, he knew he'd achieved something special.
Addressing his experiences as a survivor of childhood sexual abuse, his set carefully balanced the light and dark and had the audience in stitches.
It's a subject that took him 18 years and therapy to open up about, and is at the core of his deeply personal show, Off Limits, which has gained critical acclaim.
"It's obviously quite heavy for a stand-up show," he said. "I talk about realising the impact the abuse has had on me and things like that.
"One of the challenges I set myself was to try and write a show which could be laugh-out-loud funny but was also about this difficult issue that I think we need to talk about more as a society.
"That's why when I got on Live at the Apollo it was a real feather in my cap – achieving the goal of trying to write a funny stand-up show that could work as a TV set as well as dealing with the issue."
Comedy can be a pivotal tool in addressing subjects often seen as taboo – making the show's title all the more fitting.
"I think one of the key things is to never be flippant or never normalising it or making jokes at the expense of it," Pelham added.
"I mention the abuse in the first five minutes of the show, as the background and context for the whole show.
"The arc of the show is me when I was 25, living in a squat, not having had a sexual relationship with a woman as an adult and then realising that was a problem, going to therapy, moving out of the squat and falling in love with a girl.
"It's about that movement from someone who wasn't really dealing with this issue to somebody who was sort of dealing with it better."
Pelham is currently on his debut UK tour with the show, and sees it as the next rung up in a flourishing comedy career.
The 27-year-old has appeared on Mock The Week and Russell Howard's Stand-up Central, as well as working as a writer and actor on a number of shows.
He said: "You just have to remind yourself of the 15-year-old boy who was sat watching those shows and then you think, 'holy hell I'm doing this' – it's amazing.
"Those were the flagship shows, where I started watching people like Frankie Boyle on them and was just amazed. It's nice to be doing a similar thing."
Pelham's love of stand-up began in university, having signed up to do a gig during Fresher's Week.
Luckily, it went well.
"The feeling of making people laugh is such an incredible feeling," he said. "I think I was pretty much hooked. The great thing was that I was able to go straight into professional stand-up from university because, basically, I had no living standards.
"I was happy to eat beans on toast every day. If you've got a good job, it's quite hard to go pro because you're used to nice things. I was happy to Megabus everywhere."
That's life on tour with Pelham, who plays the iconic The Stand venues in Glasgow and Edinburgh later this week.
"It's so nice to do an hour show," he said. "I really love it. I think it's really what I want to do now, I enjoy the space you get to write the show and it's something I definitely want to keep doing.
"On the whole, the tour's been going really well and the audiences are really reacting well so I'm really enjoying it.
"I have a real affinity for The Stand, too, because it feels like my home club because it was the first club I properly started playing."
---
Jonny Pelham – Off Limits, is at The Stand (Edinburgh) on Saturday April 23 and The Stand (Glasgow) on Sunday April 24. Tickets at jonnypelham.com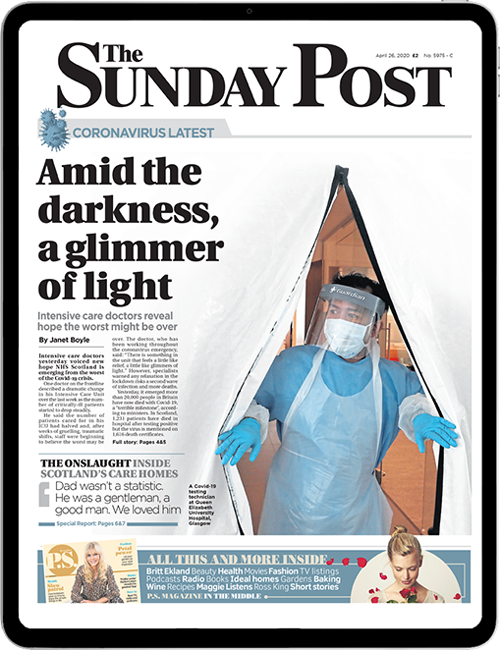 Enjoy the convenience of having The Sunday Post delivered as a digital ePaper straight to your smartphone, tablet or computer.
Subscribe for only £5.49 a month and enjoy all the benefits of the printed paper as a digital replica.
Subscribe