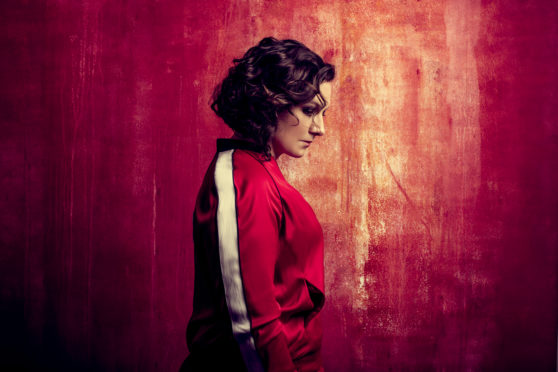 Having written a lot about power and femininity over the past few years, Jessica Fostekew set out to write stand-up for the Edinburgh Fringe all about strength.
But now, as she prepares to take her show Hench to the festival, it's ended up being just as much about vulnerability.
"For a show about strength it's got a disarming amount of stories where I've been very very fragile, vulnerable or not strong in one way or another," she tells The Sunday Post.
"It ranges from perceptions of strength from stuff as basic as how not ready the world seems still for women in big strong bodies right through to I guess what strength actually means. I even tell my birth story in quite a lot of detail – I promise it's funny!"
Jessica's three-year-old has been a big part in her exploration of the topic.
"I think gender comes into it because we have all these expectations of ourselves and we don't realise how much of its underlying," she says. "I had so many rose-tinted ideas of how I would parent and what sort of kid mine would be.
"I wanted a powerful, strong daughter or this meek compliant boy and I've just got a very violent boy! It turns out that you can't really choose what personality your kid gets.
"I think a lot if it is me coming to terms with the fact that a lot of his temper is from me. I just need to learn to deal with it better."
While she says she doesn't get "wild with nerves" ahead of taking a show to the Fringe, Jessica reckons if you don't even get a little bit nervous beforehand you're not doing it right.
"I'm definitely excited this year," she says. "I do remember how nervous I was before my first ever hour in 2011 and it was other-worldy.
"I think you're always a bit nervous even if you've been doing this for thirty years. Even when I delude myself that I'm not nervous at all, your body won't let you lie!
"It'll break down, I'll get all sorts of ulcers come July. I've had eczema, everything. Every Fringe I've had a different ailment which is my body screaming at me."
In addition to her stand-up shows, Jessica hosts her own podcast called Hoovering, as well as being a regular co-host on The Guilty Feminist.
With writing credits as well for the likes of Mock The Week and 8 out of 10 Cats, and acting roles in Motherland and Cuckoo, she says she loves having a varied career – but her main love will always be going on stage and telling jokes.
"I love the variety, but outside of comedy it's just the way the world's going," she says. "It's a gig economy, a classic millennial (I'm too old to call myself that but I'm technically one!) lifestyle choice, if it is a choice, that you know not to put all your eggs in one basket any more.
"I quite love having the three things, it's what I imagine successful polyamory to be like.
"At the moment I'm in a play but because I knew that was coming up and would be all consuming for about six weeks I knew I had to get Hench up to a certain point before the rehearsals.
"It's like a wonderful affair with acting while the play's on then I'll go back to my long term relationship with stand-up afterwards!"
Jessica's career in stand-up grew out of being a part of improv group The Institute alongside the likes of Sara Pascoe, Paul Foxcroft, Gemma Arrowsmith and eventual Game of Thrones star Gemma Whelan.
"We were all really enjoying it and a few people started creeping into stand-up or character stand-up," she recalls. "I thought I'd give it a whirl because it might get me some more acting work – which is the wrong reason to start stand-up.
"It was in 2008 and I think I was part of a wave of wannabe actors who thought stand-up looked easy. I fell head over heels in love with stand-up and everything else fell by the wayside for the next five or six years."
Starring at the moment in a satirical play about Brexit has made Jessica realise how instant and gratuitous audience feedback can be in a stand-up show.
"It's been interesting doing this play because it's a comedy but it's this very clever political satire, it's not like stand-up. Some of the people that come to it are really old, into politics, not comedy fans or theatre-goers. So how it's received is so interesting.
"A show could have gone really well without much laughing out loud and it's really made me realise that there's nothing like stand-up for basic, obvious levels of knowing that you're doing well.
"If people are laughing out loud, it's such a massive, obvious well done, a room full of people saying well done after every punchline.
"Even just for arriving on stage they give you clap!"
---
Jessica Fostekew: Hench, Monkey Barrel Comedy, August 1-25 (not 12), https://tickets.edfringe.com/whats-on/jessica-fostekew-hench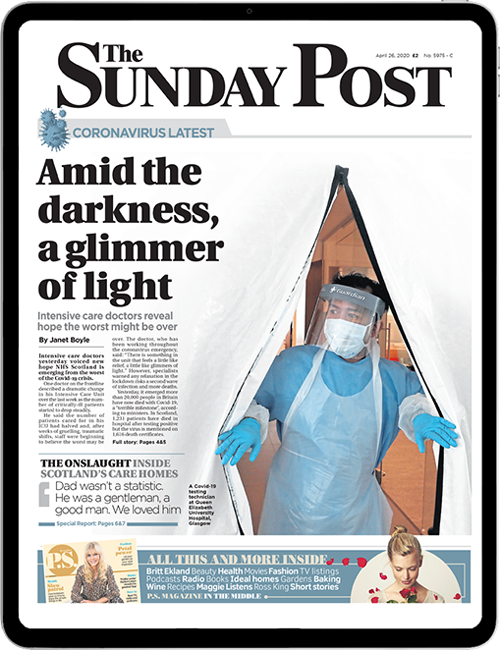 Enjoy the convenience of having The Sunday Post delivered as a digital ePaper straight to your smartphone, tablet or computer.
Subscribe for only £5.49 a month and enjoy all the benefits of the printed paper as a digital replica.
Subscribe