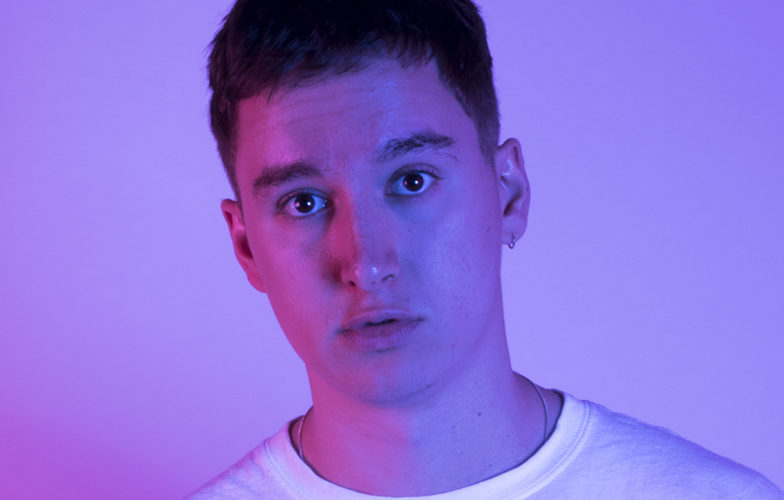 SEEING shows at the Edinburgh Fringe was what got Jacob Hawley into politics.
And the rising star is counting down the days until he takes a show of his own to the comedy festival for the first time.
"I'm very excited and a bit nervous. It's not long now," he tells The Sunday Post.
"When I started stand-up this is what I wanted to do. I was watching people's hour long shows and it's always something I've wanted to build towards rather than the 20 minutes that you do at a comedy club.
"I can't think of anywhere in the world like the Edinburgh Fringe, where there's thousands of people walking around looking to take a chance on something new that they haven't heard of before."
Comedy is really what opened the doors to politics for Jacob, who didn't study it at university and wasn't fully interested in it when he was younger.
But by watching comics and people that he could relate to talking about the big issues, he became more engaged and started researching and getting into it himself.
It's now come full circle with his debut hour long show, Howl, which gets underway as the festival kicks off this week.
Being his first show, it introduces Jacob to the audience, revealing who he is, where he's come from and what his values are.
It explores social class and differences between generations when it comes to politics, topics Jacob is particularly passionate about and well versed in.
"Amongst my generation I find there's a feeling of apathy where politics hasn't worked for us recently," he says.
"I think in that sense I look to the right and the left and struggle to find inspiration. The right doesn't appeal to me because they're not for me, their whole point isn't to benefit young people like me.
"At the same time you look at the left and the way they've reacted to how global politics has moved to the right in recent years. So often, they blame working class people for that and because of my background I feel isolated from that now as well.
"That's kind of what I talk about in the show, the fact that so many left wing commentators blame working class people for Brexit, the Tories being in power and Donald Trump in America whereas I think it's more nuanced than that."
Here we go then. 3:40pm at @Justthetonic Mash House I'll be doing my first hour of stand up, Howl.

Tickets to be bought here: https://t.co/eDEcsCbSHx pic.twitter.com/fdiLvbb4kE

— jacob hawley (@hawleyjacob) June 8, 2018
Jacob, who's also worked with BBC Three and travelled the world filming Facebook shorts with UniLad, has performed at the festival before with a forty minute show last year as part of the free Fringe.
But Howl is much more than just an extra twenty minutes on stage.
"It'll be intense, last year was just a work in progress show at the free Fringe at lunchtime, it was supposed to be very unimportant and even that nearly broke me down," he says.
"This year it's my proper debut and I'm hoping a lot of people come.
"It's a huge amount of pressure but it's material that I've been doing for a couple of years now. I believe in it and it's funny and I know that I enjoy performing it."
Jacob Hawley performs his debut show Howl at the Edinburgh Festival Fringe at Just The Tonic, Mash House from 2nd – 26th August at 3:40pm. More info and tickets are available at www.jacobhawley.co.uk/
Advice from fellow comics
AS this is Jacob's debut hour-long show at the Fringe, we asked a couple of his fellow comedians if they had any advice for him.
Steve Bugeja said: "Remember that it's fun. Too often we get stressed out and take the whole thing too seriously when actually we have a really fun job.
"The most important thing is, when you're walking to your show every day, just remember that you're probably going to be fine and you'll have a good time."
Steve Bugeja's Fringe Diary: Panic and preparation means Edinburgh festival is like exam season for comedians
Carl Donnelly, who celebrates his tenth year at the Fringe this year, said: "For newcomers I think the trick is to not put any pressure on yourself. Even though it wasn't quite as crazy and as professional when I started, there were quite a few people who were in their debut years and were obsessed with being nominated for that newcomer award.
"All they could think about was that but when it didn't happen it really just ruined their Fringe. I think that's a bad mindset to be in, you should be at the Fringe just to be at the Fringe, and to write and do a show.
Carl Donnelly's switching the top deck of a bus for a ballroom at this year's Edinburgh Fringe
"You've got to be doing it for the right reasons, and if that happens then that's a bonus. It shouldn't be your goal. Just enjoy it, enjoy your own show, don't stress about reviews, award nominations, just try to keep it simple and anything that happens is a bonus."