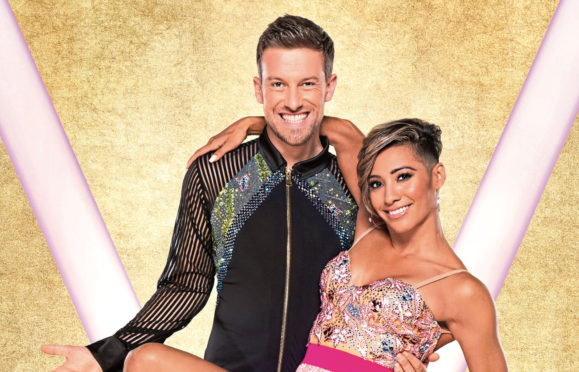 Strictly is well known for reigniting the career of its most popular contestants – but fan favourite Chris Ramsey admits he won't been able to take full advantage of his new-found popularity.
Ahead of last night's semi-final, the 33-year-old said he regrets not having more faith in his early performances, as a dancing theme would have been perfect for his new comedy tour, which arrives in Scotland in May.
He explained: "I go out on tour in March for the first leg then back out into early October, and it has nearly sold out. It has sold better than any of my previous tours.
"I was going to call the tour something to do with Strictly, like The Twinkle Tours Tour, but I was so convinced I would be out by week two. I thought it would be really embarrassing to call it after a show I wasn't in for very long. I'm devastated I didn't now!"
Last night's episode saw Chris and professional partner Karen dance a rumba to Don't Watch Me Cry by Jorja Smith, as well as a Viennese waltz to Somebody To Love by Queen.
The pair will hope to avoid tonight's dance-off after landing in the bottom two last week alongside former footballer Alex Scott and partner Neil Jones.
With two routines to learn in just five days, comedian Chris said he's been working harder than ever to perfect his moves and hopefully waltz through to next week's show.
"Karen made Monday and Tuesday the worst days of my life," he said. "We crammed a whole song into Monday and then another song and dance into Tuesday – it's been so intense and painful.
"Normally I can get away with a few jokes per day, but there's been no time for joking this week.
"Karen talked and moved non-stop from the second we got to the gym to the second I went home at night."
He added: "We are both just so overjoyed to have gotten this far in the competition."